Mia Yim & Rhea Ripley Join WarGames, Advantage Match for 11/21 WWE RAW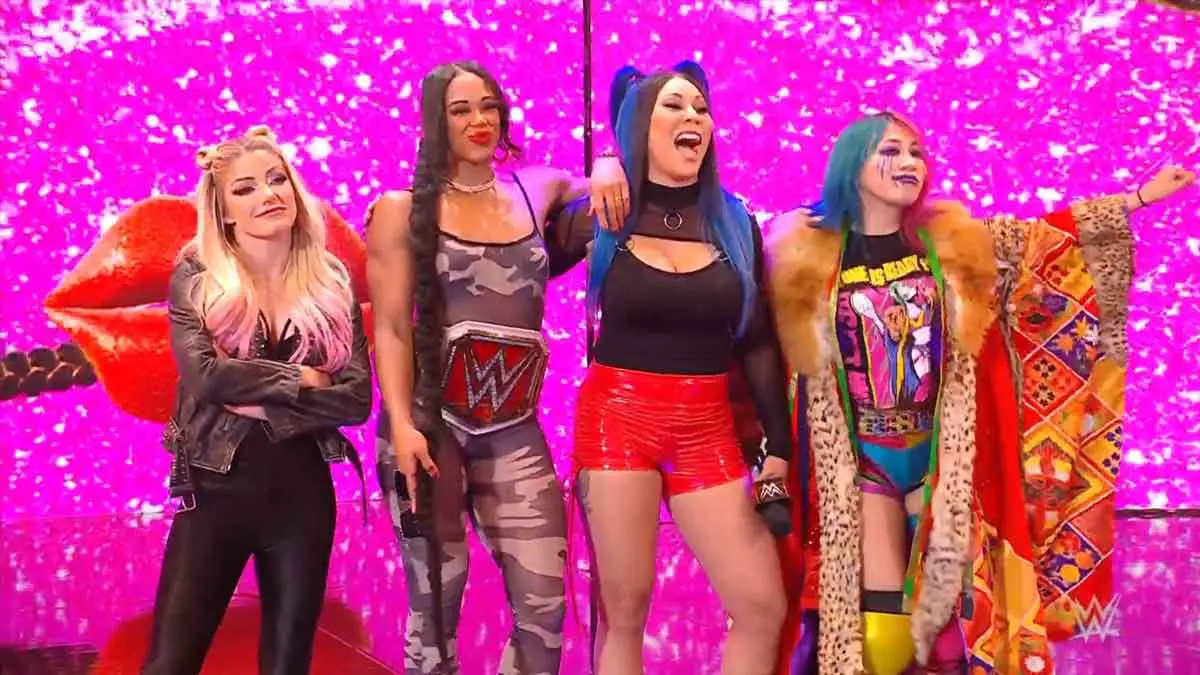 Mia Yim has joined Team Belair while Rhea Ripley has joined Team Damage CRTL in Women's WarGames match at WWE Survivor Series WarGames 2022 event.
Additionally, the Women's WarGames entry advantage will be decided on November 21st episode of WWE RAW, which will be the go-home show for Survivor Series WarGames event.
The first Women's WarGames match of the main roster was set up after Bianca Belair challenged Damage CTRL inside the cage to settle their rivalry. Team Belair originally had Asuka and Alexa Bliss. Damage CTRL's Bayley IYO SKY & Dakota Kai added Nikki Cross to their team last week.
Mia Yim made her return to RAW last week to join The OC. Yim was brought in by the OC mainly to neutralize Rhea Ripley from Judgment Day. After she defeated Tamina in her in-ring return, Damage CTRL approached Yim to join their team. Yim told them that she did not have issue with Team Belair. Yim also got irked a bit during the segment by Iyo Sky.
After Iyo defeated Dana Brooke in a singles match, Yim came out to the stage to announce that she will join WarGames for Team Belair. Later, Rhea Ripley came to Damage CTRL and told them she will join them if Yim is on the other team. Only one member of Team Belair is left to be announced now.
The entry advantage match was confirmed for next week's RAW by backstage interviewer Cathy Kelley during an interview with Team Belair. The participants for the match are not revealed yet.
As per the rules, the WarGames match starts with one wrestler from each team. One wrestler from the team with entry advantage joins the match after 5 minutes have passed, creating a 2-on-1 handicap situation. One member from the opposite team then joins the match after 2 minutes and the entry rotation continues until all the members of the match are inside the cage.