Kurt Angles retires with a loss against Baron Corbin at WrestleMania 35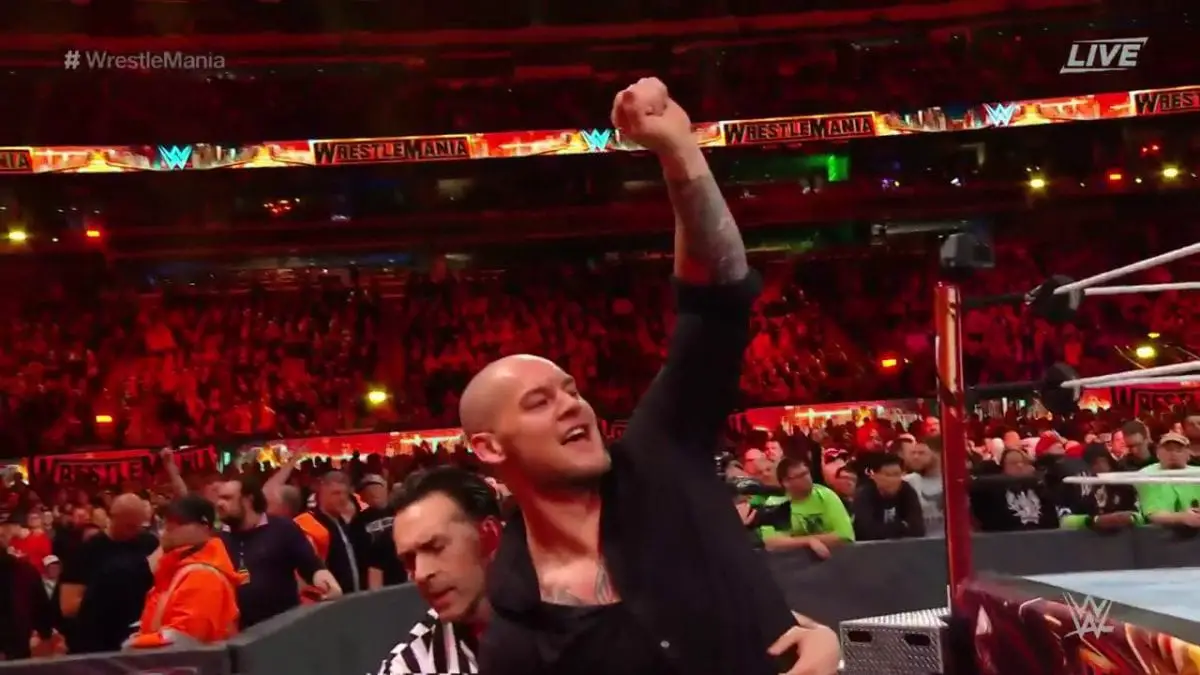 Kurt Angle faced Baron Corbin in his farewell match at WrestleMania 35 last night. And although he showed good ring work and might have left Corbin with an ankle sprain with his Ankle Lock(Corbin was hobbling after the match), as the rule of Wrestling is, Angle went out with a loss.
Baron Corbin had been an adversery to Angle for last 9 months. He replaced Angle as the General Manager of RAW after Angle was removed of his duties. Angle eliminated Corbin from the Battle Royal for World Cup Tournament and interfered in Corbin's match at TLC, helping Braun Strowman to win the match and dethroning Corbin as the General Manager. Since then both of them have interfered in each other's matches and promos and were involved in some tag team matches on RAW.
Ever since Angle announced Corbin as his last opponent, there has been a backlash in the wrestling community with the general feeling that Angle deserves a better and more prominent opponent than Baron Corbin for the farewell match. The rumors were circulated that John Cena or the Undertaker might replace Corbin in the match but those rumors never came to fruitation. Angle face Corbin in the last match and provided us with the glimpses of his best moves for one last time.
Match Description
Angle starts with stiff punches and hits the German suplex. Corbin shoves him in the eyes, hits some back elbows and throws him to the ropes. Corbin continues with stiff strikes on Angle: punches, forearms, punches at the back of the head. Angle avoids the double Ax Handle and hits the trio of German suplexes. Corbin kicks out of the ring and connects a clothesline. Angle locks in the Ankle lock after a back body drop. Corbin quickly powers out of it and hits the deep six to get the nearfall. Angle avoids Corbin in the corner and hits the Angle Slam to get a nearfall of his own. Angle takes his straps down, which means only one thing: Ankle lock with the maximum torque. Angle is sent face first into the turnbuckle. Corbin mocks the crowd with 'U can't see me gesture'. Angle hits another German Suplex and takes in the crowd response before going to the top. Nobody is home when he hits the moonsault. Corbin hits the End of Days to get the pin.
Winner- Baron Corbin with a pinfall