John Cena to Face The Fiend Bray Wyatt at WWE WrestleMania 36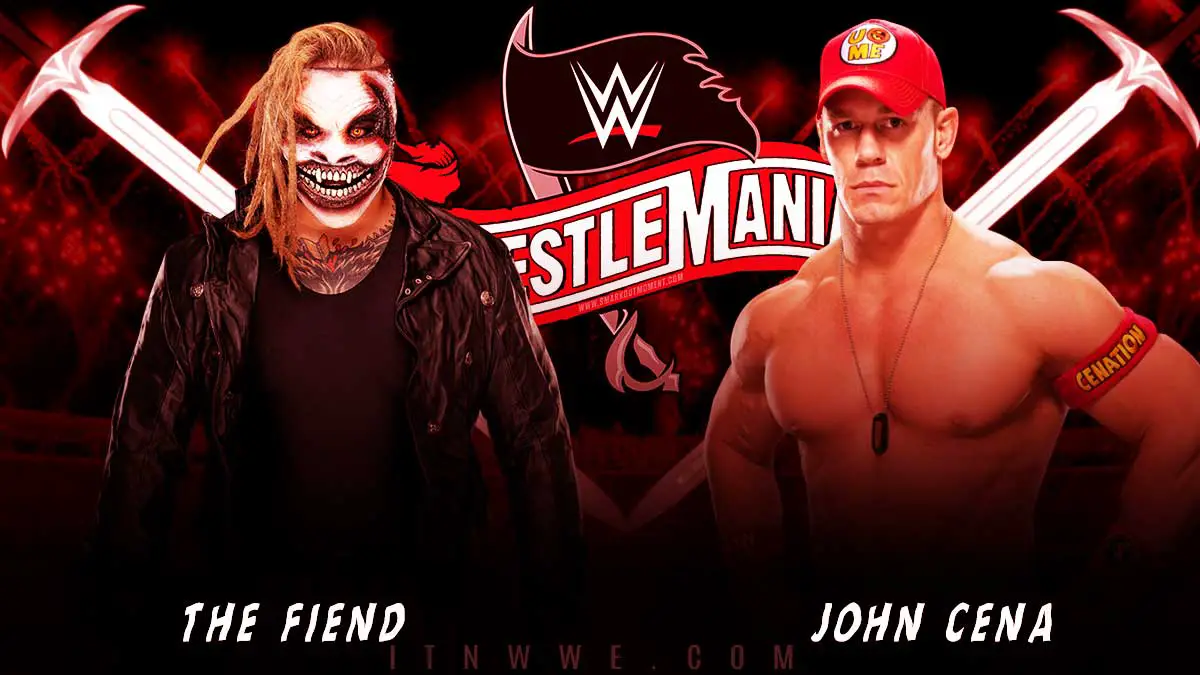 The Fiend Bray Wyatt has chosen John Cena as his next opponent to face at WWE WrestleMania 36 on 5 April 2020.
John Cena appeared at WWE SmackDown this week for the first time in over a year. He addressed the hometown crowd and started talking about WrestleMania this year. After beating the bush, he declared that, for the future of WWE, he will not be part of WrestleMania this year.
Cena said that he will always remain a WWE superstar. But he wants to give the chance for the regular superstars to feature at WrestleMania and not take up anyone else's spot.
As Cena headed back, he stood at the entrance ramp to give a salute to the hometown crowd. The lights went off and the crowd went berserk when they came back. As the camera turned, the Fiend Bray Wyatt was standing behind John Cena. The Fiend then started pointing towards WrestleMania sign and Cena acknowledged this by tipping his cap a bit.
The Fiend recently lost the WWE Universal Championship to Goldberg at WWE Super ShowDown 2020. Earlier, it was speculated that The Fiend will defend the title against Roman Reigns. And John Cena was slated to face Elias at WrestleMania. However, WWE swerved by putting the title on Goldberg, who will now defend it against Roman Reigns at WrestleMania 36.
The clash with The Fiend will be John Cena's first PPV match since Super ShowDown in October 2018 in Melbourne, Australia. He partnered Bobby Lashley at the show against Elias and Kevin Owens.