Goldberg vs Roman Reigns Confirmed For WrestleMania 36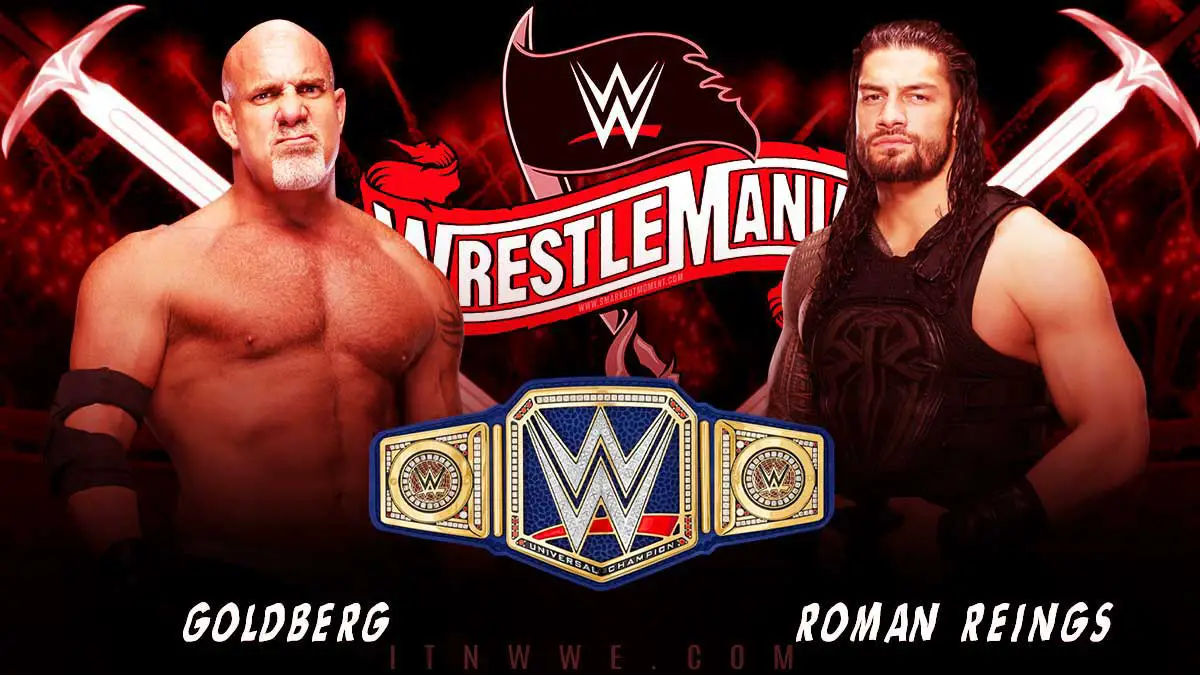 WWE has confirmed that Goldberg will defend WWE Universal Championship against Roman Reigns at Wrestlemania 36 on 5 April 2020.
Goldberg returned to WWE earlier this month and ended up having the Universal title match against The Fiend Bray Wyatt at WWE Super ShowDown 2020. And to shock many, Goldberg won the title back in Riyadh in a quick match.
This week, Goldberg opened SmackDown amid a very mixed reaction from the crowd. As he took the mic, the boos got a bit louder, but not much though. He got straight to point and said he never looks at who was the last, but want to know who's next.
Roman Reigns' music interrupted him as he made it to the ring. Roman and Goldberg stood face to face in the ring and Roman declared that he is next in line to face him. Later in the show, WWE confirmed that Goldberg will indeed have to defend WWE Universal Championship against Roman Reigns at WrestleMania 36.
Earlier, it was speculated that the challenger for Universal title will be determined in the Elimination Chamber match. However, with Roman being the obvious option, WWE has decided not to go that route. Instead, we are now getting a SmackDown Tag Team Championship match inside Elimination Chamber.