Cody Rhodes vs Roman Reigns Confirmed for WWE WrestleMania 39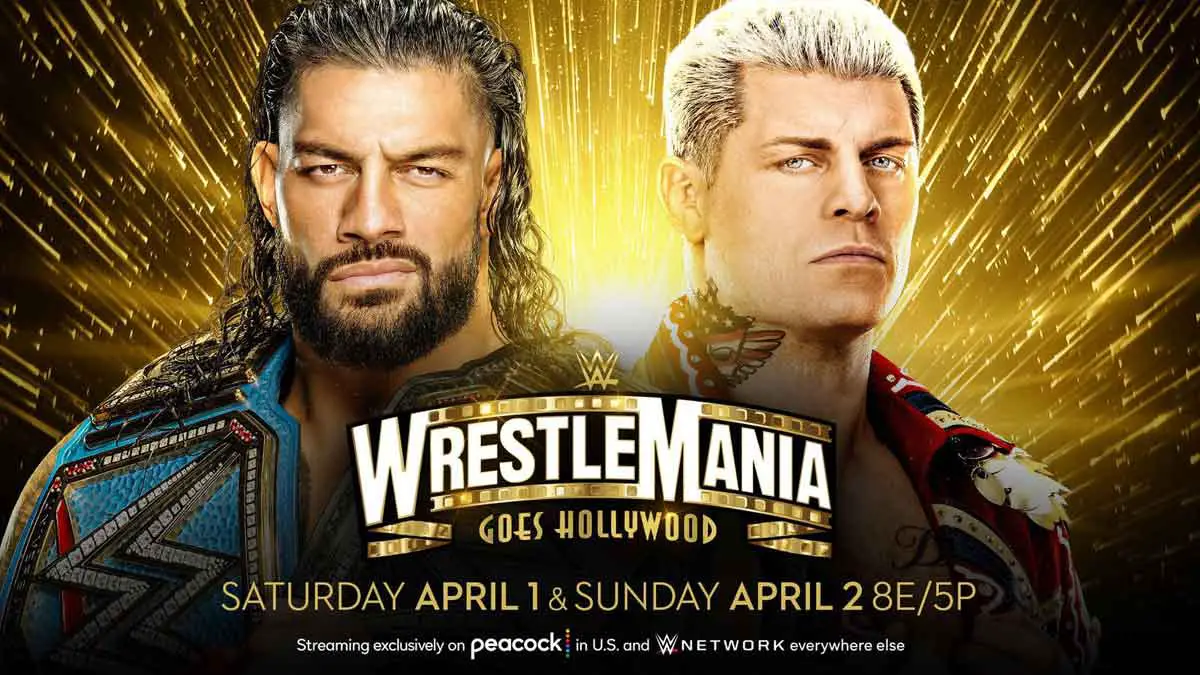 Roman Reigns vs Cody Rhodes match for Undisputed WWE Universal Championship is now confirmed for WWE WrestleMania 39.
Cody Rhodes won the men's Royal Rumble match last Saturday at the namesake event to earn the World title match at WrestleMania 39. Roman Reigns currently holds both WWE and Universal Championships. So, it was always clear that Cody will face Roman for at least one title.
Cody came out to open WWE RAW this week and addressed the crowd. During his promo, Cody made it clear that the match will be for Undisputed Universal Championship, which means both WWE and Universal title will be on the line in the match at WrestleMania 39. The same was confirmed by WWE later via their website and social media channels.
Roman Reigns has been holding Universal Championship for more than 800 days now. He won the title at Payback event in August 2020. After reigning supreme for more than a year and half. Roman added WWE Championship to his waist and unified it with Universal Championship at WrestleMania 38 where he defeated Brock Lesnar.
Just a night before Roman unified the titles at WrestleMania 38, Cody Rhodes made his triumphant return to WWE after 6 years as a surprise opponent for Seth Rollins. He went on to defeat Seth Rollins at WrestleMania Backlash also, but got injured before their trilogy bout at Hell in a Cell.
Cody suffered a torn pectoral but still went on to face Rollins in Hell in a Cell match. Cody then underwent surgery and was out until Royal Rumble where he entered at #30. Cody eliminated 5 wrestlers from the match, the last of which was Gunther, to win the match and earn himself a World title match.
Although, his path to a title match at WrestleMania 39 might still have some twists and turns left. Roman Reigns has a storyline ongoing with Sami Zayn which might lead to a match between them at Elimination Chamber later this month. It will be Roman's 26th title defense in total. (check the complete list of his title defenses here.)
WWE WrestleMania 39 will take place over two nights on April 1 and April 2, 2023. Keep tuned in for more news and updates from the show.