UFC 283 Payouts, Salaries, Bonuses, Promotional Guidelines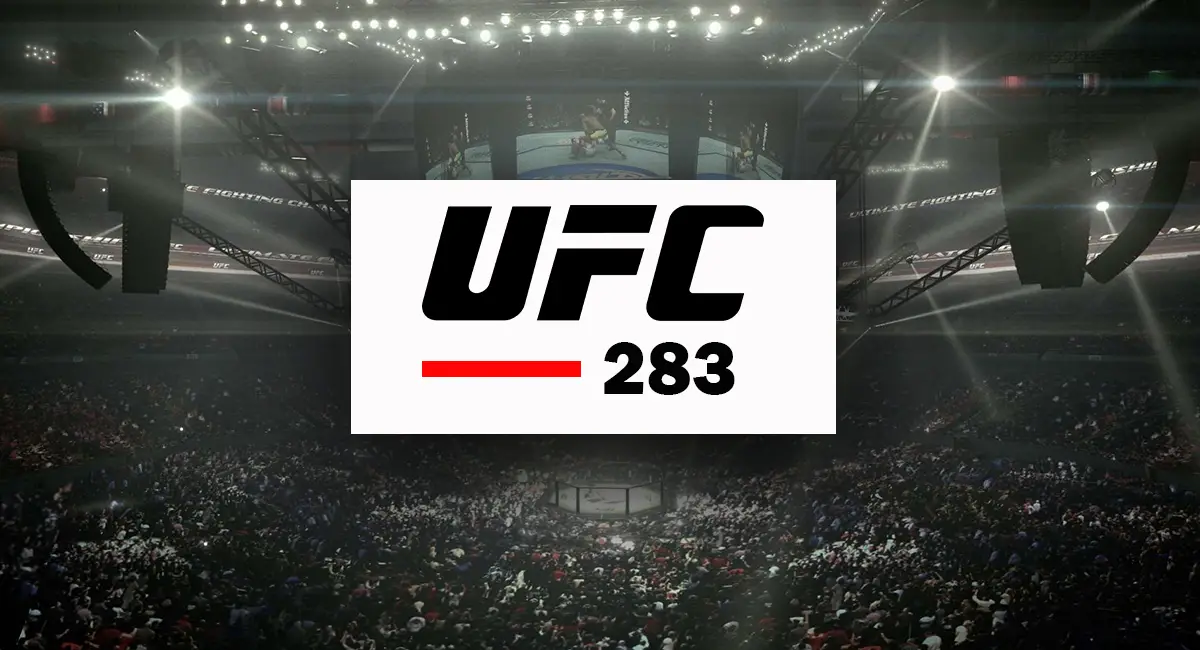 UFC 283 PPV event took place in Rio De Janeiro, Brazil, where we saw two new champions being crowned in Light Heavyweight Champion Jamahal Hill and Flyweight Champion Brandon Moreno.
The presence of several fighters with more than 10 UFC bouts on the UFC 283 card meant that the total promotional payout for the event was more than $350,000. This includes $21,000 promotional payouts for Neil Magny, Jéssica Andrade and Mauricio Rua apart from $42,000 for each of Brandon Moreno and Deiveson Figueiredo, and $32,000 for each Jamahal Hill and Glover Teixeira.
The main event bout between Jamahal Hill and Glover Teixeira won the Fight of the Night award to add $50,000 each to their total payouts. Ismail Bonfim(def. Terrance McKinney) and Jailton Almeida(def. Shamil Abdurakhimov) won the Performance of the Night awards which gets them $50,000.
The list of estimated payout for fighters from UFC 283 is as below(estimating 400,000 PPV Buys for the event):
1- Glover Teixeira – $682000
Base Salary – $500000
PPV Share – $100000
Promotional Pay – $32000
Performance Bonus – $50000(Fight of the Night)
2- Jamahal Hill – $382000
Base Salary – $300000
Promotional Pay – $32000
Performance Bonus – $50000(Fight of the Night)
3- Deiveson Figueiredo – $892000
Base Salary – $750000
Promotional Pay – $42000
PPV Share – $100000
4- Brandon Moreno – $642000
Base Salary – $500000
PPV Share – $100000
Promotional Pay – $42000
5- Gilbert Burns – $416000
Base Salary – $300000
Win Bonus – $100000
Promotional Pay – $16000
6- Neil Magny – $231000
Base Salary – $210000
Promotional Pay – $21000
7- Jéssica Andrade – $321000
Base Salary – $200000
Win Bonus – $100000
Promotional Pay – $21000
8- Lauren Murphy – $111000
Base Salary – $100000
Promotional Pay – $11000
9- Paul Craig – $121000
Base Salary – $110000
Promotional Pay – $11000
10- Johnny Walker – $156000
Base Salary – $75000
Win Bonus – $75000
Promotional Pay – $6000
11- Maurício Rua – $96000
Base Salary – $75000
Promotional Pay – $21000
12- Ihor Potieria – $28000
Base Salary – $12000
Win Bonus – $12000
Promotional Pay – $4000
13- Gregory Rodrigues – $54000
Base Salary – $48000
Promotional Pay – $6000
14- Brunno Ferreira – $28000
Base Salary – $12000
Win Bonus – $12000
Promotional Pay – $4000
15- Thiago Moisés – $156000
Base Salary – $75000
Win Bonus – $75000
Promotional Pay – $6000
16- Melquizael Costa – $16000
Base Salary – $12000
Promotional Pay – $4000
17- Mounir Lazzez – $34500
Base Salary – $30000
Promotional Pay – $4500
18- Gabriel Bonfim – $28000
Base Salary – $12000
Win Bonus – $12000
Promotional Pay – $4000
19- Shamil Abdurakhimov – $86000
Base Salary – $75000
Promotional Pay – $11000
20- Jailton Almeida – $115000
Base Salary – $30000
Win Bonus – $30000
Promotional Pay – $5000
Performance Bonus – $50000(Performance of the Night)
21- Luan Lacerda – $16500
Base Salary – $12000
Promotional Pay – $4500
22- Cody Stamann – $91000
Base Salary – $40000
Win Bonus – $40000
Promotional Pay – $11000
23- Terrance McKinney – $29500
Base Salary – $25000
Promotional Pay – $4500
24- Ismael Bonfim – $78000
Base Salary – $12000
Win Bonus – $12000
Promotional Pay – $4000
Performance Bonus – $50000(Performance of the Night)
25- Warlley Alves – $71000
Base Salary – $60000
Promotional Pay – $11000
26- Nicolas Dalby – $66000
Base Salary – $30000
Win Bonus – $30000
Promotional Pay – $6000
27- Josiane Nunes – $44000
Base Salary – $20000
Win Bonus – $20000
Promotional Pay – $4000
28- Zarah Fairn Dos Santos – $24000
Base Salary – $20000
Promotional Pay – $4000
29- Saimon Oliveira – $16000
Base Salary – $12000
Promotional Pay – $4000
30- Daniel Marcos – $28000
Base Salary – $12000
Win Bonus – $12000
Promotional Pay – $4000