2022 PFL Championships pay-per-view Price Revealed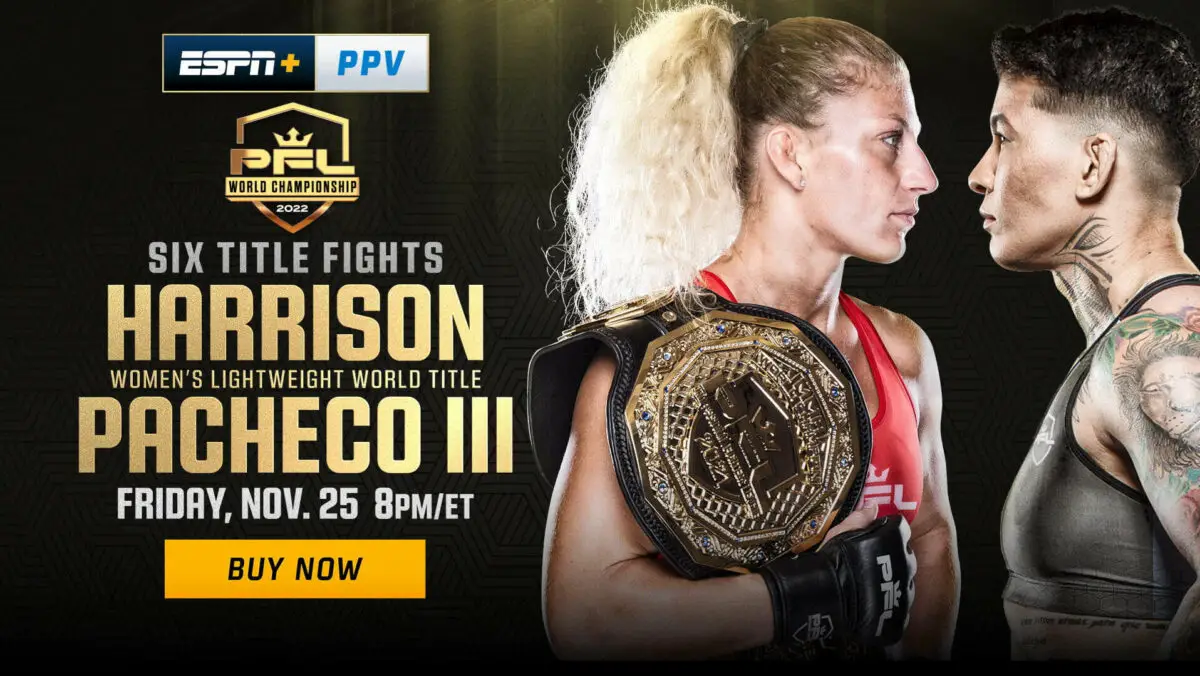 The PFL has officially revealed the price of its very first pay-per-view event. 
According to the latest tweet posted by PFLMMA's Twitter handle, the 2022 PFL Championships pay-per-view will cost $49.99. The very first PFL PPV event is set to take place on November 25 at the Hulu Theatre in New York. It can only be purchased on ESPN+.
The event will be headlined by Kayla Harrison vs Larissa Pacheo women's lightweight championship bout. The main card will feature a total of six title fights. Moreover, a former UFC contender Aspen Ladd, who signed with PFL earlier this year, will be in action against the former Bellator champion Julia Budd. 
PFL pay-per-views are still $20 cheaper compared to the UFC pay-per-views. UFC is home to a lot of big names in the MMA world. So, when PFL hires some of the draws like UFC, they might increase the price too.
However, PFL PPV still costs more than KSW($9.99) and RIZIN($31.58) events in US. The price matches with other major boxing PPV cards in the country. PFL has made all the efforts to stack the card of its first pay-per-view event, and now it remains to be seen how it will perform in the market.