Dillon Danis Out, KSI to Face Faze Temperrr on Jan 14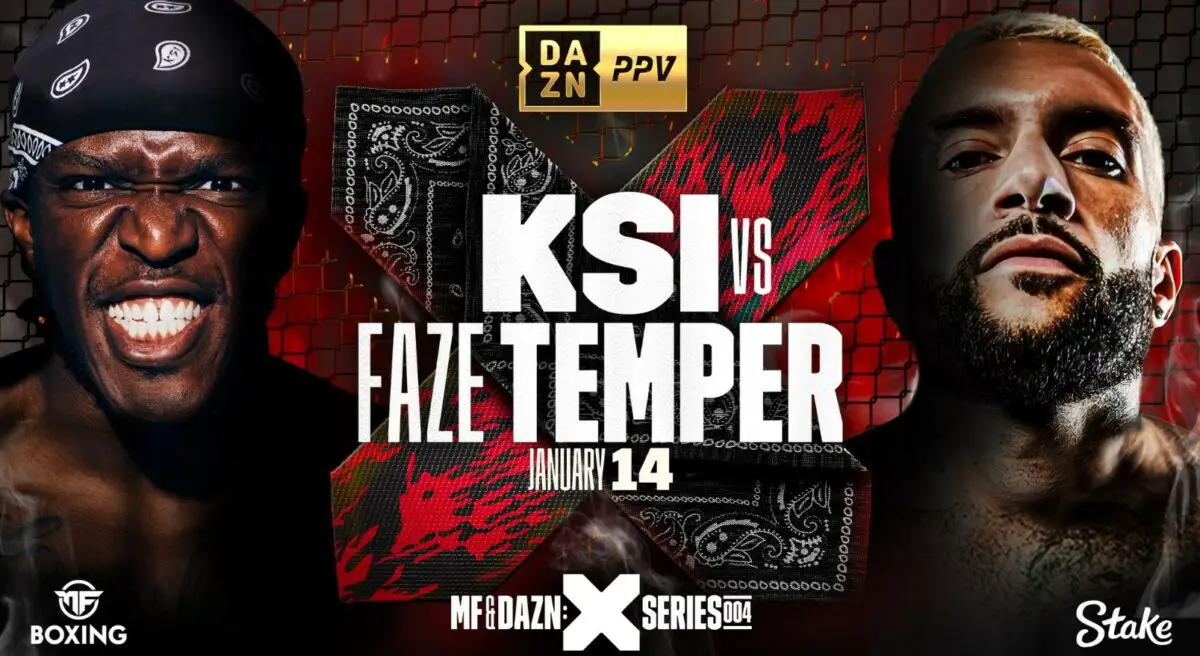 Dillon Danis apparently pulled out of the January 14 DAZN event, and now he will be replaced by KSI's fellow Youtuber Faze Temperrr. 
Mams Taylor of the Misfits Boxing, who is also a part of KSI's management, has revealed that he received a call saying that Dillon Danis would not be a part of the Jan 14 bout anymore. 
It was revealed that Danis was underprepared, and hence he decided to withdraw from the bout. He had no coach, and he had also been struggling with weight. 
The speculations have been going around since a week ago that KSI vs Dillon Danis would not happen on January 14 due to the fishy buildup of the event. 
Later Misfits Boxing Twitter page officially announced that Faze Temperrr has agreed to face KSI in the main event on January 14 at the DAZN event. 
Dillon Danis is yet to make any comments on this situation. He is still under contract with Bellator, but he hasn't competed since 2019. 
Now, it remains to be seen when Dillon Danis will return to the ring.