WWE 2K22 | Everything You Need to Know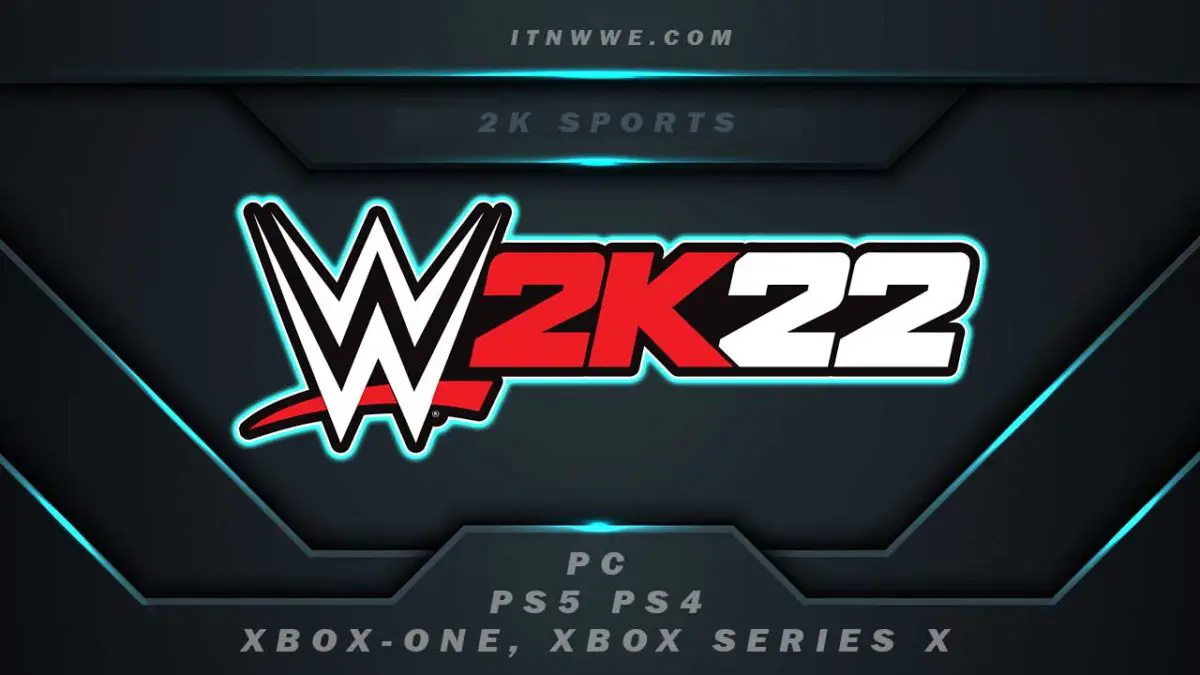 Overview
WWE 2K22 is a video game based on the pro-wrestling promotion WWE, developed for eight and ninth-generation for gaming consoles. This is the ninth game of the WWE 2K series. The first game of the series was released back in 2013 with the title 2K14. Since then, the publisher, 2K Games, has released a WWE 2K video game every year.
The last game in the year series was WWE 2k20 game. Upon its release, 2K and WWE faced severe backlash due to several bugs in 2K20. Multiple patches were released in the days following the release, but the game still did not live up to expectations. Hence, 2K skipped the release of 2K21 and instead released a WWE 2K Battleground game in 2020.
2K and Visual Concepts are working hard to avoid the repeat of the 2k20 debacle. And that is mainly the reason that details for 2K22 is hard to come by.
We will cover more details on the roster, release date and more info.
First Teaser Trailer
The first teaser of 2K22 was unexpectedly dropped during WrestleMania 37 night 1. The 30-second teaser featured WWE Superstars Rey Mysterio and Cesaro in action to display some in-game moves. The tagline for the game, "It Hits Different," was also revealed with the teaser.
Developer & Publisher
2K Games is publishing WWE 2K22 while Visuals Concepts is taking up the development part. This is the ninth WWE game under the 2K banner. For Visual Concepts, this will be the seventh WWE game that they will be developing for video game consoles.
Roster
At this point, only a handful of wrestlers are confirmed for 2K22. Rey Mysterio and Cesaro were revealed in the trailer. Ric Flair was snapped scanning for the game. Booker-T, Bayley and Randy Orton were also confirmed to be part of the game roster.
Apart from this, we can expect the big stars like Roman Reigns, Seth Rollins, Drew McIntyre, Becky Lynch, Charlotte Flair and others to be part of the game roster. Basically, we can consider every part of the WWE Roster to be available in WWE 2k22 game roster.
Daniel Bryan, Aleister Black and Braun Strowman are some of the big names who will be missing from WWE 2K22 after their WWE releases.
Check out
Possible Features
Revised Gameplay(with some inspirations from archiac and famous wrestling video games)
Return of General Manager mode after missing in 2k20
More match types to be added
More Options in Custom Mods and Creating-A-Superstars
Story Mode will not the same for every superstar
Physical atributes and archetypes of a wrestler to impact gameplay, moves and results
More Graphics for Superstars
More responsive crowd
More controls on moves and timings of the moves
Custom Music for superstar entries