WWE Reduced Number Of Tickets For WrestleMania 37!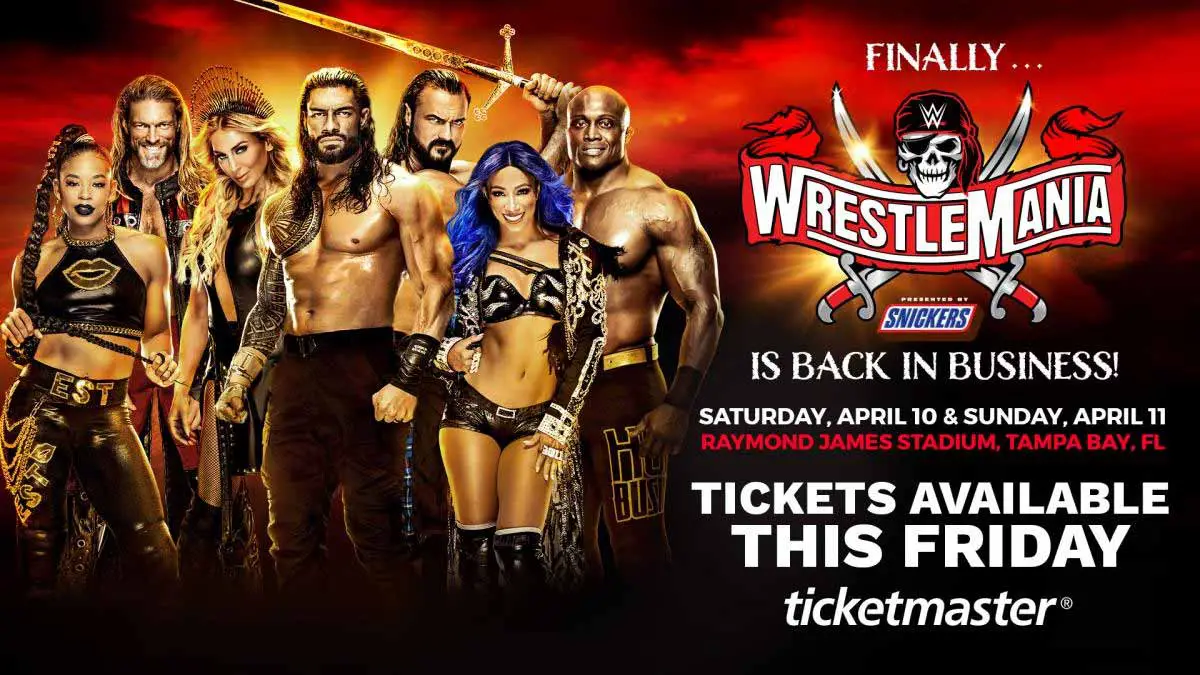 We are officially on the road to WrestleMania and only a few weeks before WrestleMania 37, WWE had to make huge changes in the number of available tickets for the event. 
Earlier it was reported that 45,000 fans will be able to enter Raymond James Stadium for both nights. However, these numbers have been dropped by 20,000. Now only 25,000 tickets will be available for both nights of the show of shows. 
Eduardo A Encina confirmed this news by posting a tweet. It reads, "Capacity for next month's #Wrestlemania
at Raymond James will be approximately 25,000 fans for each of two nights of the event. That's 36 percent of full capacity for what the event would hold at Raymond James in a normal year."
It was also reported that WWE will provide free masks, temperature checks, and health screenings before entering the stadium. Jon Alba confirmed this news on Twitter. His tweet reads, "I can confirm #WrestleMania
will be limited capacity with approximately 25,000 people each night. Seating pods with social distancing. Masks required at all times, and there will be free masks upon entry with temperature checks and health screenings. #WWE
This sudden change in plans might be the reason why WWE had to postpone the tickets on-sale date that would now take place this Friday. WrestleMania 37 will stream on April 10 & April 11 on Peacock and WWE Network.