Samoa Joe Wins NXT Title For 3rd Time at NXT TakeOver 36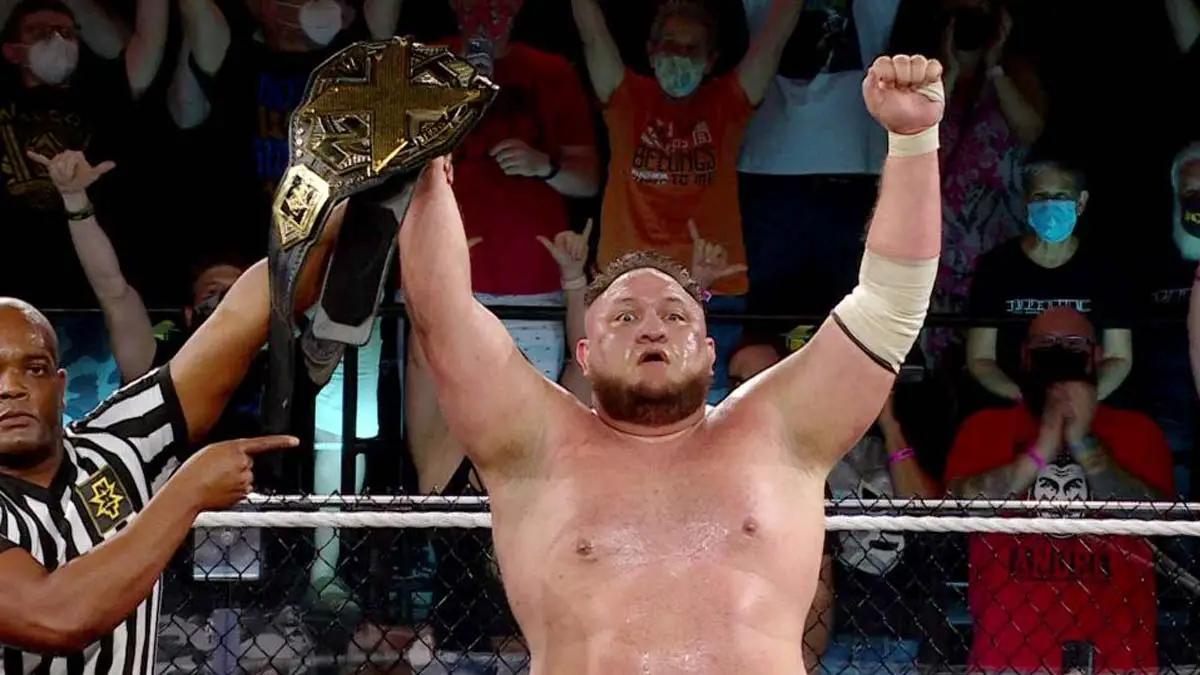 Samoa Joe has made a triumphant return to the wrestling ring at NXT TakeOver 36 and has defeated Karrion Kross to win the NXT Championship.
After being released by WWE, Samoa Joe was brought back to NXT and worked as an enforcer role on the brand. William Regal put down a condition that he can not be an active member of the NXT roster until he remains the enforcer. But soon, Karrion Kross' exploits enraged him to challenge him for a match and returned to being a wrestler.
After weeks of build-up, Kross and Joe faced off in the main event of NXT TakeOver 36. This was Joe's first match since February 2020 on WWE RAW. Kross tried to catch him with a surprise with an early Saito suplex and blow to the back of the head. But Joe rolled out of the ring to avoid a pin.
Joe grew into the match and showed off almost all of his regular moves like suicide dive, Urinagi and others. Both men went back and forth during the match and threatened a submission finish with Kross Jacket and Coquina Clutch. In the end, Joe fought back from Kross-jacket and hit a Pele kick and muscle buster to get the pin.
This is Samoa Joe's third NXT Championship win, which is a new record . Earlier, Joe also became the first wrestler to win NXT title twice during his first run in NXT.
Joe was forced on the sidelined in October 2019 due to concussions. He returned to the ring in December that year before getting sidelined again in February 2020. WWE incorporated him on the commentary team for WWE RAW, a role which he continued until WrestleMania 37.
He was then released from WWE after WWE denied him a comeback to the ring until he gets medically cleared. NXT's boss Triple H moved quickly to bring him back in the company's fold in another onscreen role. The road to his in-ring comeback became clear when he was finally cleared from WWE medical team. We hope Joe continues to feature in the ring as it is a joy to see him working.
As for Karrion Kross, he has already moved to WWE RAW and this loss likely wraps up his run in NXT.
Keep tuned in for more news and updates from WWE.