Report: Samoa Joe Returning to NXT as Manager, Triple H Wanted Him Back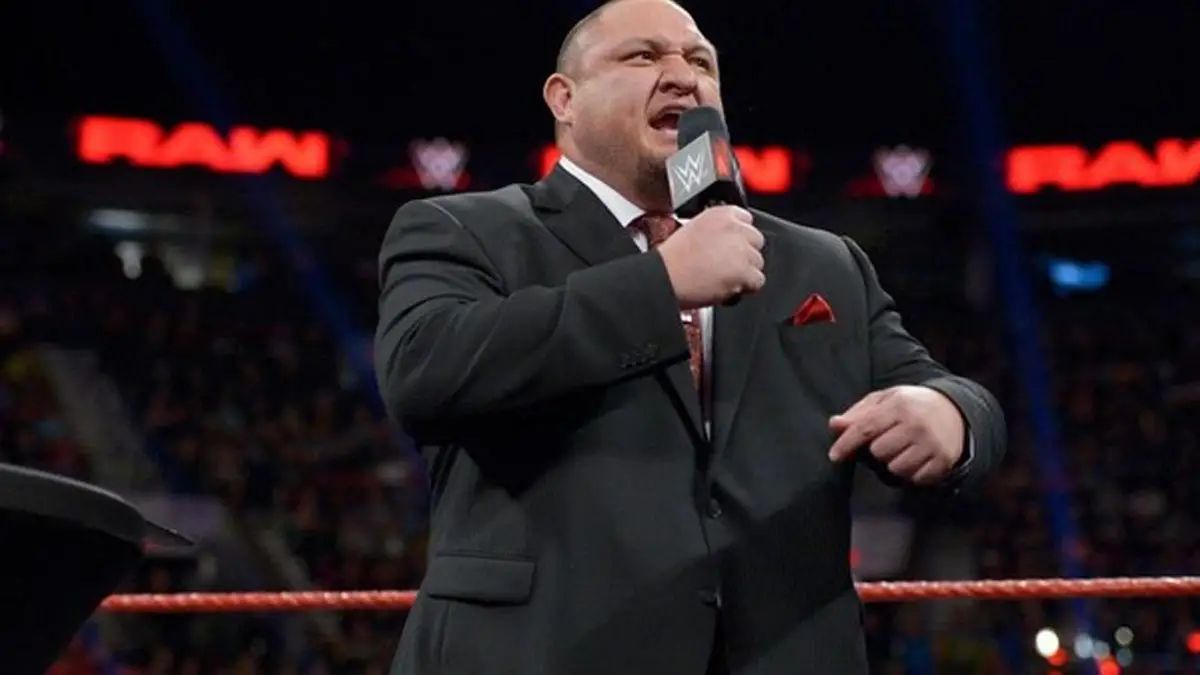 Samoa Joe has reportedly signed with WWE NXT just two months after his WWE release.
Former NXT Champion and WWE United States Champion, Joe was released by WWE on 15 April 2021 along with several other wrestlers. It was reported at the time that Joe wanted to return to in-ring action, but he was unable to get medically cleared.
Joe has suffered concussions multiple times late in 2019 and in early 2020. While he waited to recover, WWE utilized him in the commentary role for WWE RAW. Since Joe was not getting the in-ring return, he reportedly decided to try his luck with other promotions. WWE released him as part of mass clearance amid budget cuts.
Samoa Joe Was Seen at WWE Performance Center
Last week, a report from Fightful Select came out that mentioned that Samoa Joe was seen at WWE Performance Center. NXT is currently operating from the Performance Center.
Last night's NXT TakeOver: In Your House 2021 PPV ended with William Regal saying that a change is coming to NXT. Regal has been pissed off with the chaos that has ensued in NXT for the past several weeks. Some fans were quick to join the two things and speculated that Samoa Joe might be heading to NXT to help Regal or to be the NXT Manager himself.
Samoa Joe Returning in Managerial Role
Dave Meltzer reported on the latest Wrestling Observer Radio that William Regal talking about the change in NXT seems to be the cue for Samoa Joe's return. Meltzer said.
"I was told today that Samoa Joe was gonna be in a Regal-like role, then all of a sudden Regal's talking like he's stepping down, so maybe the Regal-like role is Regal's role. But if he's leaving, based on what I was told, Samoa Joe was definitely the favorite to be the new Commissioner."
Meltzer added that Joe might not be cleared for in-ring action and might have taken the role in NXT as an authority figure.
"But Joe is in, and he's in as a non-wrestler, so I think that tells you that he's not cleared. He's taken a job in NXT and he's doing something there, and he may be the new authority figure on television, or he may not be. But he's gonna be behind-the-scenes."
Triple H Wanted Samoa Joe Back
PWInsider added some information on Samoa Joe's return to NXT. The report says Triple H snatched him back Samoa Joe as soon as possible. As per the sources, Triple H was not happy the second others in WWE decided to let Joe go.
The belief backstage at WWE is that Samoa could wrestle at some point in the future. However, that is not the goal at this point and Joe will instead focus more on non-wrestling duties. Right now, Joe might end up in the General Manager role or in the role of that as an enforcer for Regal.
Keep tuned in for the latest news and updates from WWE and NXT.