Roman Reigns Talks Facing The Rock At WrestleMania
WWE Universal Champion Roman Reigns has once again kick-started a discussion regarding a match against Dwyane "The Rock" Johnson at WrestleMania.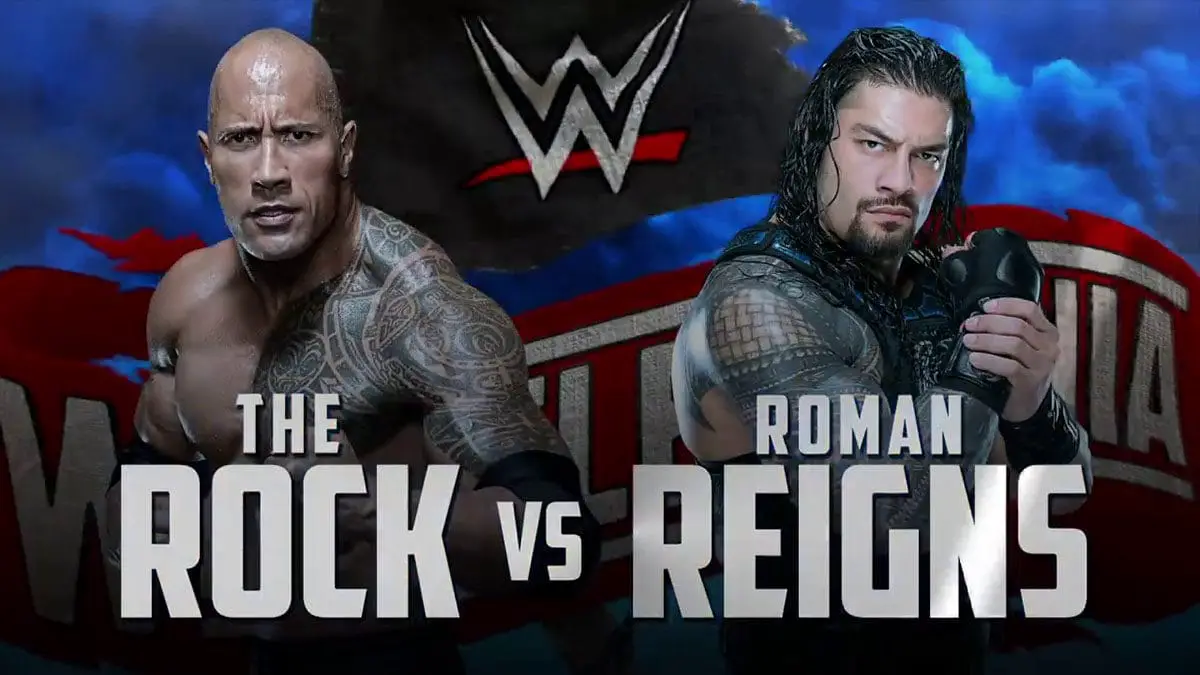 Roman Reigns appeared for an interview with Ryan Satin of FOX Sports where he discussed about a potential match with his cousin The Rock. Roman said, "We'll go to Hollywood for WrestleMania 39, and I think it just makes sense."
"He's the biggest box office attraction for the big screen. So, to be able to take that and match it up with the biggest box office attraction in sports entertainment, I think some magic would be made," Roman continued.
Roman also praised The Rock for the way he has kept himself fit for peak performance, without which this match would not have been talked about.
The Rock vs Roman Reigns match has been rumored for a long time now. WWE previously included the match in a List This! episode for WrestleMania 36. Later, when Roman's storyline with his cousin Jey Uso was ongoing, several fans suspected that the Rock be a potential opponent for Roman due to the family storyline.
Also Check: Roman Reigns on his Heel Turn
The Rock also previously talked about the potential clash between the cousins. Last year, Former WWE Champion discussed the match on his Youtube channel. you can watch that video below.
WrestleMania 39 is announced to take place at SOFI Stadium in Inglewood near Los Angeles, CA. With the subtitle for the event being "Hollywood," it can be expected that WWE might want to bring in The Rock for the Hollywood flavor.