Roman Reigns Punched Vince McMahon on SmackDown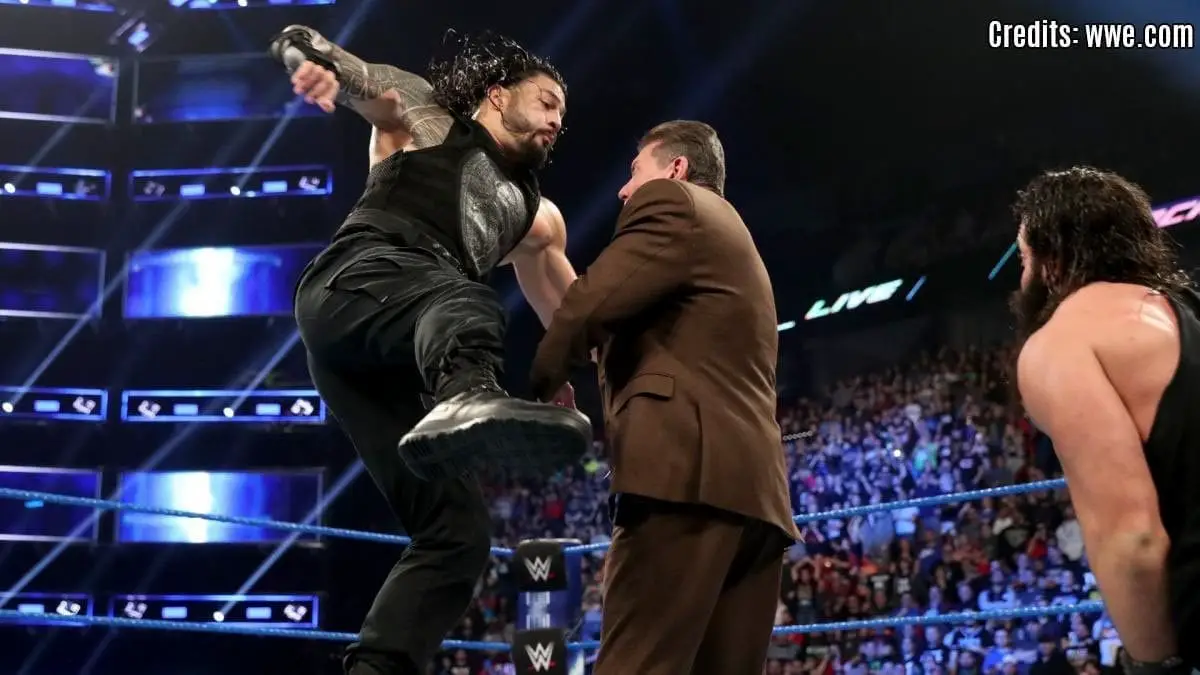 WWE hyped that Vince McMahon will announce the biggest acquisition in the history of SmackDown on last night's episode under the Superstar Shakeup. Vince came out and said that rarely does he put his stamp of approval on someone but this person is the future of SmackDown, the future of WWE. Vince went on praising this mystery man and called for a drum roll to introduce Elias.
Elias said he has questioned a lot of decisions McMahon has made but Vince showed that he has his finger on the pulse of what the audience wants. Elias then said that with AJ Styles gone from SmackDown, the show would now become The Temple of Elias. He was about to start performing when the false dawn ended when the real big acquisition, Roman Reigns' music hit.
Reigns came to the ring and delivered a Superman Punch to Elias and as McMahon yelled at Reigns and asked him to go back, Reigns responded with a Superman Punch on him too. Reigns then proclaimed that SmackDown is his yard now and left. He then came to hit a spear on Elias to end the show.