WWE RAW 8 February 2021: Preview, Matches, Start Time
Check out the preview, matches announced and start time for the WWE Monday Night RAW episode of 8 February 2021(2/8/2021) featuring Drew McIntyre vs Randy Orton WWE Championship Match and more buildup for Elimination Chamber 2021.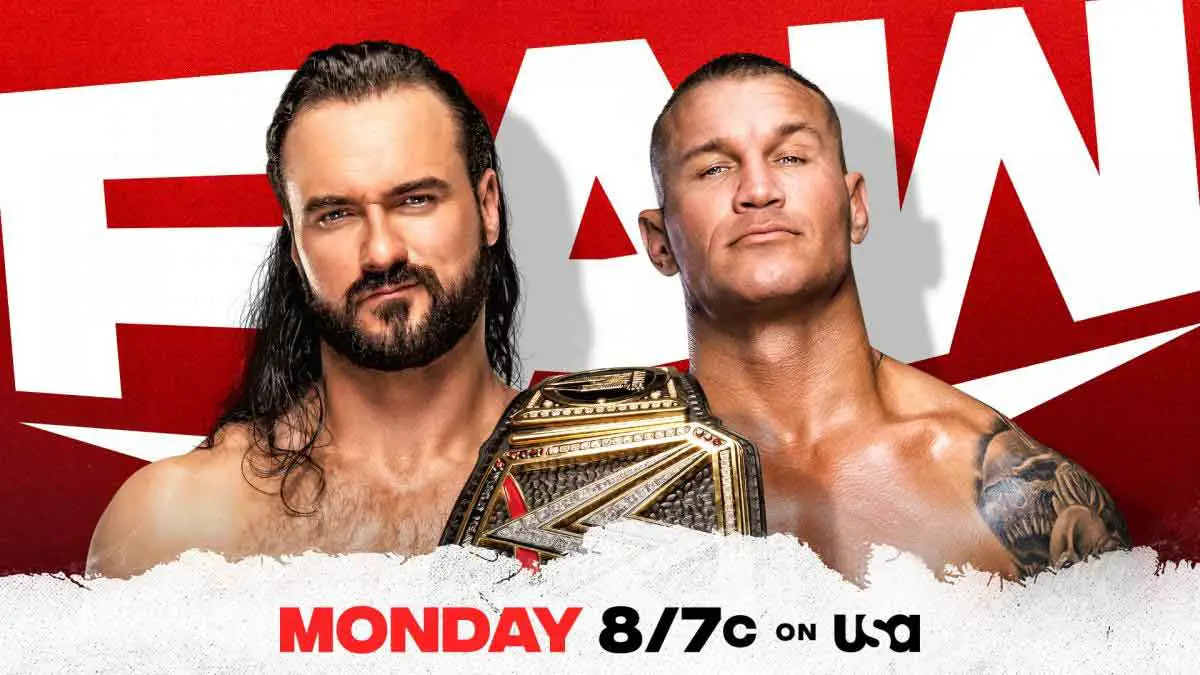 Date- 8 February 2021
Location- Tropicana Field, St. Petersburg, FL, US
Time- 8 PM EST(9 February 2021 1 AM GMT/6:30 AM IST)
Drew McIntyre To Respond to Sheamus
Sheamus came down to defend his "friend" WWE Champion Drew McIntyre in the promo with Edge. However, the Irishman soon turned on McIntyre and laid him out with a brogue kick. McIntyre responded to Sheamus in a backstage interview later on the show.
This week again, WWE is advertising another segment between McIntyre and Sheamus. Maybe it will lead to their match getting fixed for the upcoming WWE PPV.
Drew McIntyre vs Randy Orton – WWE Championship Match
Drew McIntyre is going to have a busy night as he will be preparing a title defense against Randy Orton. Orton and McIntyre had a long rivalry last year which saw them going one-on-one 4 times. Orton won the title at Hell in a Cell 2020 PPV after McIntyre was able to retain the title on two previous matches. McIntyre won the title back 15 days later.
They were once again supposed to face-off again last month, just before McIntyre was tested positive for COVID-19. It can be expected that whatever angle WWE planned for that match, might go down tonight.
Charlotte Flair & Lacey Evans Come Face to Face
Charlotte Flair has been screwed over time and again by her father Ric Flair and Lacey Evans in the last few months. Tonight, both parties will meet face-to-face in the ring to discuss the matter.
While Charlotte is a big star, her father seemingly does not want to cede his spotlight just yet, and wants to make a big star in Lacey Evans. Even if it comes at the expense of Charlotte.
Here is a recap of last week's WWE RAW.