WWE RAW Legends Night 4 January 2021: Preview, Matches, Start Time
Check out the preview, matches announced and start time for WWE Monday Night RAW episode – Legends Night of 4 January 2021(1/4/2021) featuring WWE Championship Match between Drew McIntyre and Keith Lee, and buildup for WWE Royal Rumble 2021.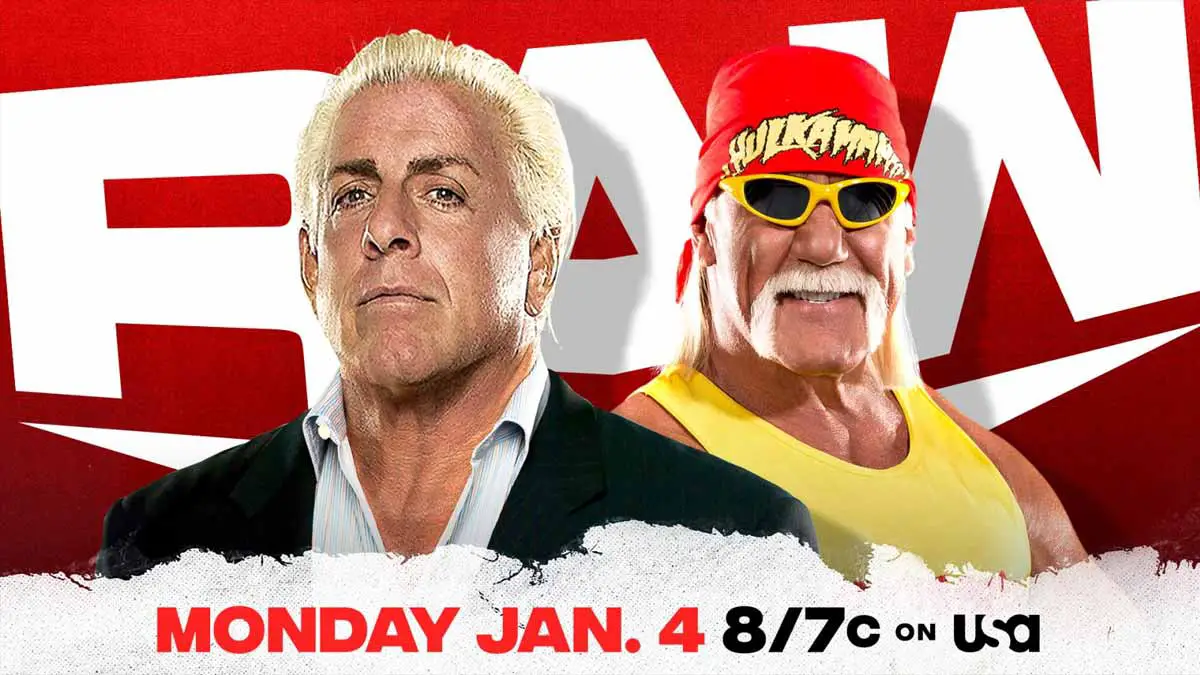 Date- 4 January 2021
Location- Tropicana Field, St. Petersburg, FL, US
Time- 8 PM EST(5 January 2021 1 AM GMT/6:30 AM IST)
Legends Night
RAW TV ratings are not getting any better in last few months. WWE's idea to start the year on a good note and what else is better for ratings than call on the biggest crowd pullers from the past.
WWE will be hosting WWE Hall of Famers and Legends for the first RAW of 2021. The guests announced are- Ric Flair, Hulk Hogan, Big Show, Mark Henry, Booker T, Torrie Wilson and others. Jeff Jarrett and Tatanka have also announced that they will be appearing while Eva Marie is long rumored to be at the show.
Let's see if there are anymore surprises WWE have in the store and whether they have some big angle planned to shake up the roster.
Drew McIntyre(c) vs Keith Lee – WWE Championship Match
Keith Lee won the #1 contender's match last week to set up a clash with WWE Champion Drew McIntyre. He had to come better against a powerhouse in Sheamus, who also happens to be McIntyre's best mate, to get the opportunity. But the relationship between McIntyre and Sheamus is also looking shaky right now.
In their preview, WWE wrote, " McIntyre has successfully kept AJ Styles and The Miz at bay in recent weeks, but Lee's jaw-dropping mix of strength and technical prowess presents a new challenge for the new year."
Will the WWE Champion be able to retain his title against a wrestler of Lee's caliber? Is Sheamus gonna affect the result? Tune in to find out.
Randy Orton & Alexa Bliss
Last week's RAW cut to black as Orton was standing with a lit matchstick in his hands and ready to douse Alexa Bliss on fire. WWE has not released any material after that to suggest whether Orton did end up putting Bliss on Fire. In either case, it will interesting to see what WWE is planning next for the storyline that has been one of the most anticipated things every week on RAW.