Jon Moxley on Talk is Jericho: Why he left WWE?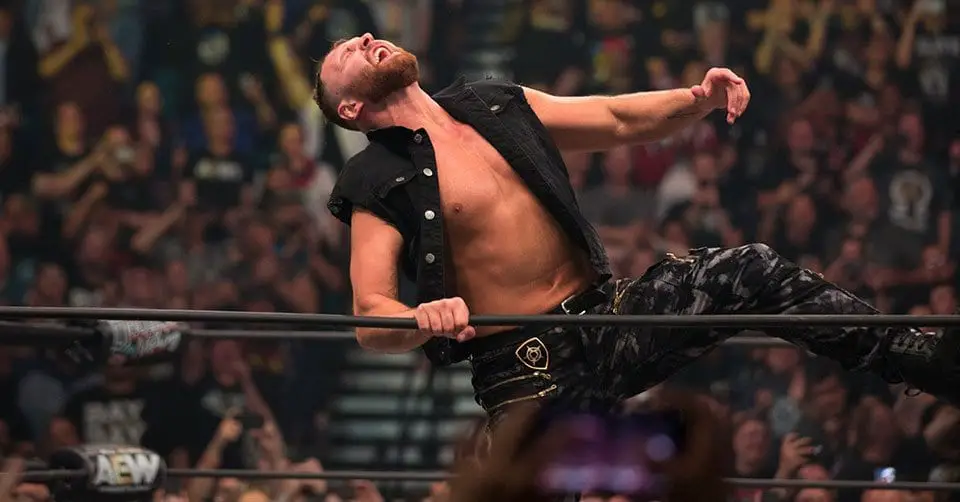 In his first ever interview since leaving WWE, coming off from a shocking debut at AEW Double or Nothing, Jon Moxley sits down for a conversation with his AEW mate Chris Jericho on this week's episode of Talk is Jericho.
Former WWE Grand Slam Champion started out the interview expressing appreciation for his time spent in WWE, in particular working with the Make-a-Wish foundation, and of course meeting his wife, Raw commentator and former backstage interviewer Renee Young and then famously said, "With that out of the way, let's just bury the company". He went on to bury the company definitely.
Talk is Jericho with Jon Moxley : Full podcast
Talk is Jericho with Jon Moxley: Highlighted Quotes
He knew he wanted to leave the company in July 2018 when he was out with an injury. He was excited to return to wrestling when he was injured, but not excited to return to WWE. If there was no other promotion other than WWE, he still would have left.
He refused to read a scripted promo because he believed it was idiotic/ridiculous whilst Vince believed it was great. He went on to talks about the promos he read whilst feuding with Seth a few months ago and how they made no sense, tried to rewrite them and got frustrated when he couldn't. They offered him a new contract, he didn't look at it.
He thought that him cutting the promo talking about Romans cancer was distasteful. Vince tried to talk him into saying another cancer remark about Roman, says it was so bad they could have lost sponsors, refused to say it.
He felt like walking out on the Raw where he got shots during a promo, and that was the day he knew 100% he was leaving and not coming back. Vince didn't know he was unhappy, even with him being open with his frustrations to Vince about scripts.
His goal in AEW is to be the best version of himself, looking forward to creative freedom. Tony Khan is the exact opposite of Vince, likes him and the fact he is a huge wrestling fan.
When Seth was upset about him leaving and tried to convince him to stop, he told Seth that he is a wild animal that's been domesticated for too long
Jon Moxley will next work matches against Juice Robinson in NJPW on June 5 and Joey Janela at AEW Fyter Fest on 29 June.