Steven Koslow Replaced Lawrence Against Cameron Saaiman at UFC 282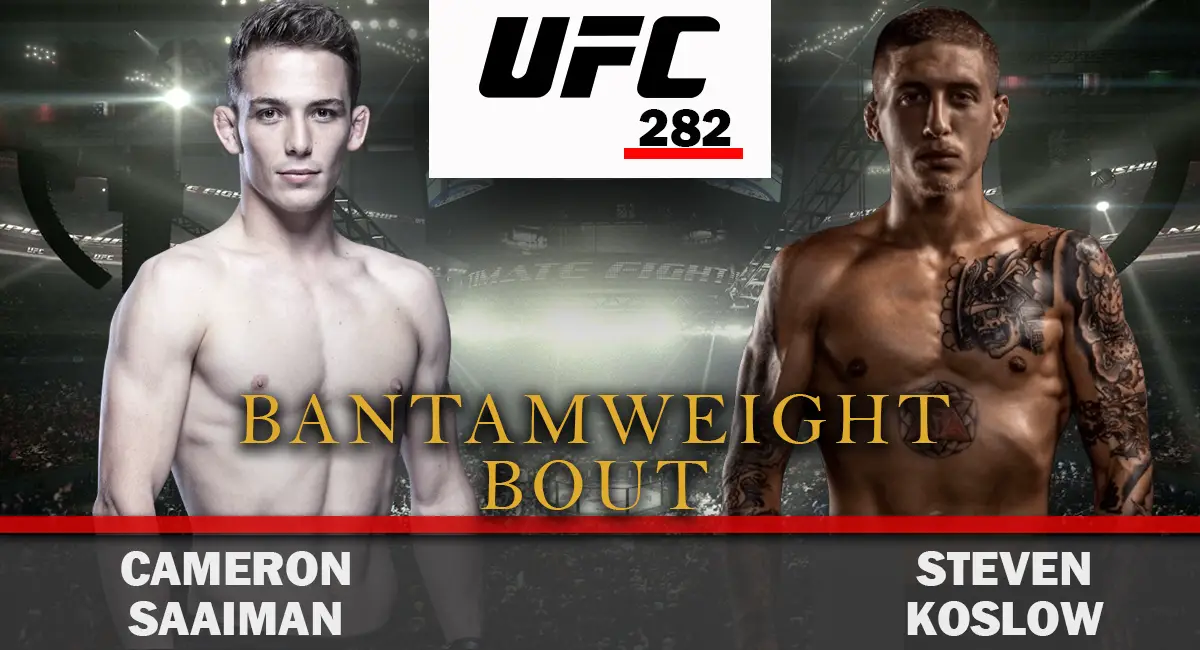 UFC 282 will see a change in one of its announced bantamweight bouts between Ronnie Lawrence and Cameron Saaiman. 
Ronnie Lawrence has withdrawn from this bout due to unknown reasons and now he will be replaced by another newcomer Steven Koslow on December 10. 
MMAJunkie was the first one to report this replacement which was later confirmed by several other sources as well. 
Steven Koslow is 6-0 so far in his professional MMA career. Koslow has only competed under the Florida-based banner Combat Night. He impressively defeated all six of his opponents in the very first round via submission with the most recent win coming against James Dunn. 
On the other hand, Cameron Saaiman is also 6-0 in his professional career. Saaiman earned his UFC contract by defeating Josh Wang Kim at Dana White's Contender Series. 
Now these two undefeated forces will collide against one another at the UFC's last PPV event of this year on December 10. So, who will be the one to start his UFC career with a victory?