Song Yadong vs Ricky Simón Reported for UFC April 22 Event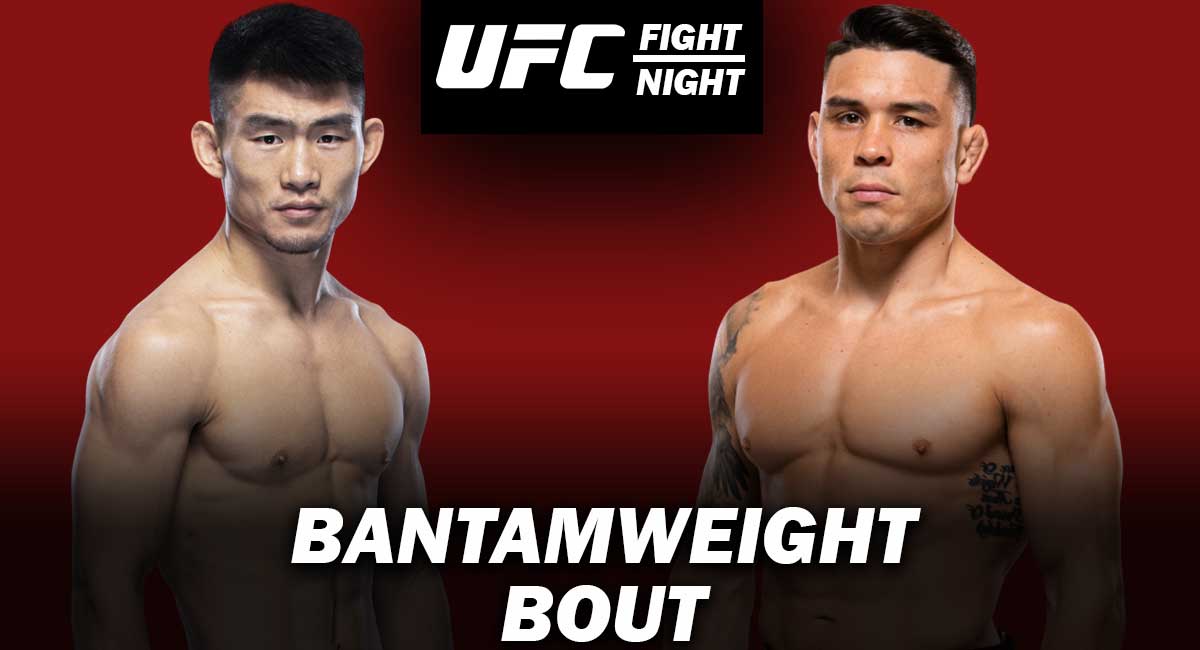 Korean Bantamweight star Song Yadong is set to face Ricky Simón at UFC Fight Night event on April 22, 2023.
Marcel Dorff of Eurosport reported the bout between #8 ranked and #10 ranked bantamweights in the UFC Rankings. The location for this Fight Night event is not disclosed yet, but the event already has more than 5 bouts reported.
Song Yadong was last in action in September 2022 when he faced Cory Sanghagen to headline a UFC Vegas 60. Yadong was cut open on his forehead by an elbow strike from Sanghagen. The main event bout was stopped in the fourth round when the injury got worse and the ringside physician did not allow Yadong to continue.
This loss broke Yadong's 3 fights winning streak. This streak included a split decision win over Casey Kenney at UFC 259, a TKO win over Julio Arce in November 2021 and another knockout win over Marlon Moraes in March 2022.
Ricky Simón is on a 5-fights winning streak which started in 2020. He defeated Ray Borg in 2020 via a split decision. In 2021, Simón had a trio of wins over Gaetano Pirrello(submission), Brian Kelleher(unanimous decision) and Raphael Assunção(KO).
Simón defeated Jack Shore in his only fight in 2022 at UFC Long Island Fight Night to take his UFC record to 8-2, which also brought him a place in the official UFC Rankings. A former LFA Bantamweight Champion, Simón's only losses in UFC have come in 2019 against Rob Font and Urijah Faber.
Three more bouts are reported for the UFC event on April 22, 2023. Karol Rosa vs Norma Dumont, Iasmin Lucindo vs Melissa Martinez and Francis Marshall vs William Gomis are the reported bouts for this event.
Check this link for UFC Schedule and latest updates on the UFC events.