Khalid Taha Out of UFC Vegas 48 Match Against Mario Bautista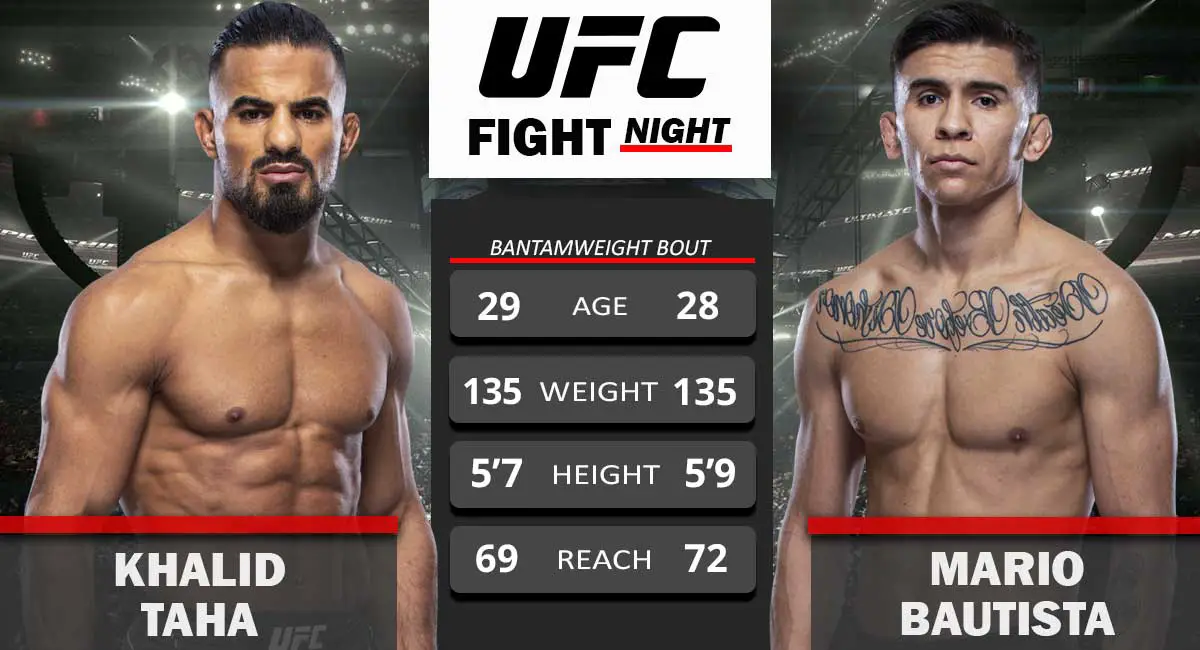 Khalid Taha is out of his scheduled UFC Vegas 48 bout against Mario Bautista. As a result, now the latter will look for a new opponent to face this weekend.
Khalid Taha vs Mario Bautista was reported back in November last year. However, according to a source from Twitter, Khalid Taha pulled out of this match due to an unknown reason. 
In another update, Jay Perrin is now roped in as the opponent for Bautista. This will be Perrin's UFC debut, but he has previously appeared in Dana White's Contender Series. Perrin defeated CES Bantamweight Champion Josh Smith in September 2021 in his previous fight.
On the other hand, Mario Bautista will be in action for the first time since 2019 when he lost to Trevin Jones at UFC 251. Before that, he won two consecutive matches against Miles Johns and Jin Soo Son. 
Before this cancellation, Khalid Taha was searching for a win for the first time since beating Boston Salmon in April 2019. He lost his last two bouts against Sergey Mozorov and Raoni Barcelos. 
UFC Vegas 48, UFC's third fight night event of this year, will be headlined by Johnny Walker vs Jamahal Hill Light Heavyweight bout on February 19.