UFC 282: Jon Jones Reveals Stipe Miocic Talks Holding off Return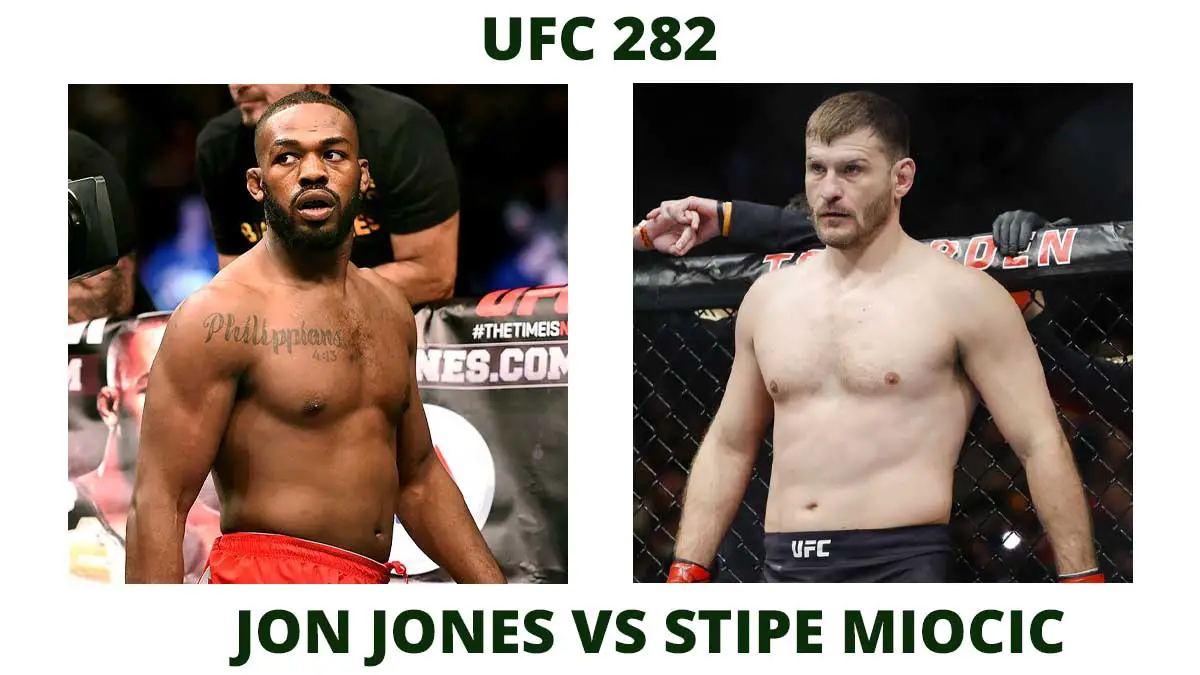 Former UFC Light Heavyweight Champion Jon Jones has revealed that he is getting ready to face Stipe Miocic at UFC 282 PPV.
Jon Jones' next fight has been a matter of discussion for fans and media alike ever since he announced that he is moving up to the heavyweight division in 2020. However, we are yet to see him in the octagon at 265 lbs.
Earlier this month, reports came that UFC is in discussion with Heavyweight Champion Francis Ngannou and former champion Stipe Miocic to face Jon Jones at UFC 282. Jones has revealed on Twitter that the discussion is only ongoing with Stipe Miocic.
Replying to a Twitter user, Jones replied to a Twitter user that he is preparing to fight Stipe Miocic on December 10 in Las Vegas. But, he also that he is not really sure what is going on between Miocic and UFC. Jones also added he is controlling what he can in this matter by staying in shape.
Jones was last active when he defeated Dominik Reyes via a unanimous decision to retain Light Heavyweight title. He announced his move up to heavyweight division a few months later and vacated the 205 lbs title. However, a pay dispute and some personal issues has held off his return to octagon since.
Stipe Miocic is also not active for the last year and a half since he lost the heavyweight title. Miocic dropped the title to Francis Ngannou at UFC 260 via knockout in the second round. The inactivity comes despite Miocic not being injured during this time. Ever since the loss to Ngannou, Miocic made it clear that he is either rooting for a trilogy bout against the reigning heavyweight champion or a blockbuster bout against Jon Jones.
UFC 282 currently has a light heavyweight title rematch announced between Jiri Prochazka and Glover Teixeira. The fight will headline the event if Jones vs Miocic does not get finalized.