UFC 281 Result: Carla Esparza vs Zhang Weili Live Blog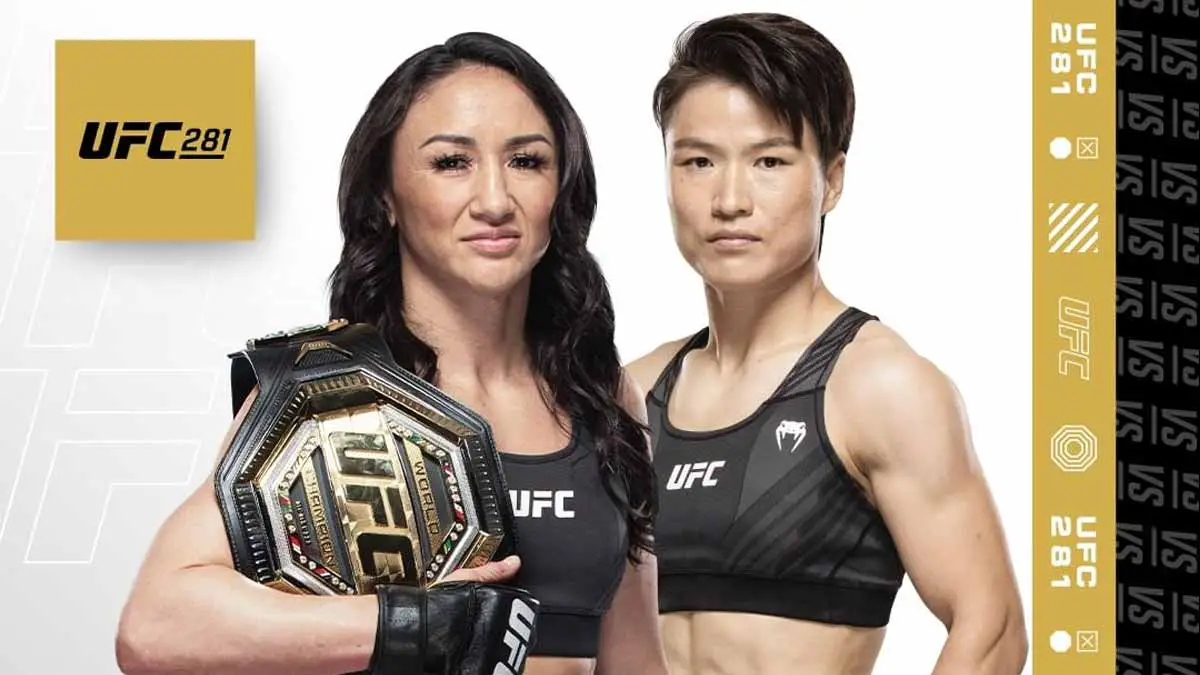 Carla Esparza and Zhang Weili clash over UFC Women's Strawweight Championship in the co-main event of UFC 281 PPV.
This is Carla Esparza's first title defense in her second title reign. She defeated Rose Namajunas at UFC 274 in a boring and heavily criticized bout. But that win was her sixth win in a row in UFC, a streak that started in 2019. Esparza lost the title in her first defense when she became the inaugural champion in 2014. Will she be able to defend the title this time around?
Her opponent Zhang Weili is also a former champion in the same division. Weili also lost the title in just the second defense. She lost the title to Rose Namajunas and then also lost to her in a rematch. Weili then defeated Joanna Jędrzejczyk at UFC 275 to get back to winning ways. Will she be able to carry the momentum to this bout?
Tune in as we bring you live updates from Carla Esparza and Zhang Weili UFC Women's Strawweight Championship bout from UFC 281 PPV with play-by-play and round-by-round updates.
Live Updates
We get a quick video package before Zhang Weili makes her slow walk down to the octagon. Esparza follows her out. Some boos for her as she walks down. Bruce Buffer announces the start of the contest.
Both women do some shadow punching. Esparza tries to charge before Weili misses a low kick. Carla hits a counter jab. Weili hits a calf kick. Weili hits a body kick. Esparza ducks a jab. Weili lands a high kick and follows up with more kicks high and low. She hits another calf kick after a little lull. Esparza lands a jab. Weili catches her with a punch and a couple of quick kicks. Carla gets a takedown. They counter each other in quick succession and Weili goes for a choke. The scramble continues for a while. Carla now gets on top and tries to fire her shots. Weili defends well. She forces Carla to get up but has to run away when Carla charges at her. Weili lands a good kick. Carla grabs her leg but Weili counters and gets on top of Weili. Carla goes for an armbar but Weili does not allow her to put it on.
Carla stays back a bit as the round begins. They exchange punches. Weili lands a high kick. Carla goes for a takedown but Weili gets on her back. A bit of a scramble before Weili grabs Esparza's neck along with a crucifix. Weili takes her time to put the choke on and gets the tap out immediately after she puts it on properly.
Zhang Weili won via submission(rear-naked choke) at 1:05 in round 2.