UFC 281: Israel Adesanya vs Alex Pereira Live Blog, Play by Play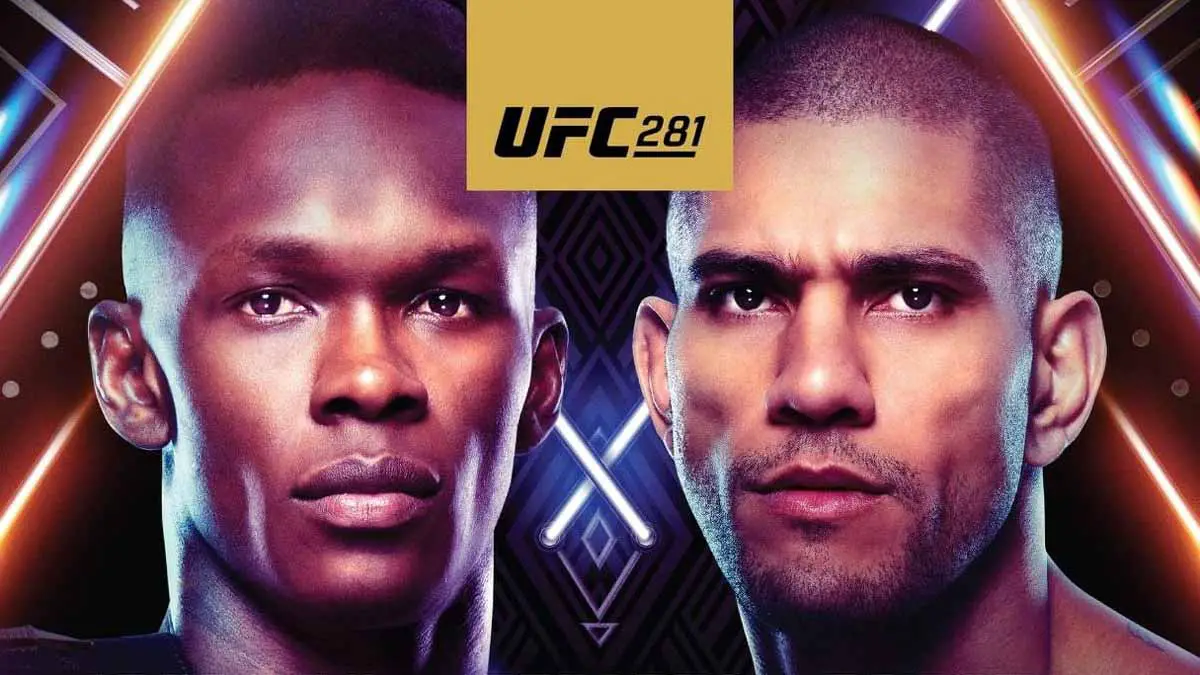 Israel Adesanya and Alex Pereira will collide for the third time in their journey but first time in UFC at UFC 281 PPV for Middleweight Championship.
Pereira's biggest USP, beside carrying a powerful punch, remains his two wins over Adesanya during their kickboxing career. Will he be able to do it for the third time? Periera's MMA career only has 7 bouts and only 3 bouts in UFC. He is coming off an impressive win over Sean Strickland at UFC 276.
Adesanya, on the other hand, has been undefeated in the Middleweight division in MMA so far and has now defended UFC Middleweight title five times until now. His victims include the likes of Robert Whittaker, Yoel Romero, Paulo Costa, Marvin Vettori and most recently, Jared Cannonier. Will he avenge those losses to Pereira and all the discourse around them?
Tune in as we bring you live updates from Israel Adesanya vs Alex Pereira UFC Middleweight Championship bout from UFC 281 PPV with play-by-play and round-by-round updates.
Live Updates
We are getting a video package for the bout now. Alex Pereira walks out on some samba music. Israel Adesanya walks out in confidence with cheers from the crowd. Bruce Buffer says, "Its time for the Main Event!"
Pereira goes for a pump kick but Adesanya side steps. Israel hits calf kicks. Pereira also hits calf kicks. Adesanya is sticking to his strategy of choosing and picking his spot. Both men fire low calf kicks. More calf kicks from Pereira before he lands one high of head. Israel fients a couple of kicks. Pereira lands one on his ribs. Israel lands one on neck. Izzy lands a good right to counter a kick. More fients from Izzy before Pereira pushes him back. Pereira lands a kick. Izzy also lands inside calf kick. He hits a high kick. Some swelling on Pereira's eyes. Izzy hits another kick to ribs. More kicks from Izzy. Pereira lands a kick, a punch and a knee as the final minute starts. Izzy is put against the cage and he goes for an armlock. They trade shots in a clinch. They get apart and Israel stuns him with a big right. Pereira is staggering but the bell rings for the round.
Izzy hits a calf kick to start. He goes for a high kick next. Pereira pushes him to the cage though. Israel fires in more punches and kicks. Pereira also lands a punch and a high kick. Izzy is grabing Pereira's hand to stop him from punching when he gets close. A minute goes by without much action. Israel lands a high kick. A good jab from Pereira lands flush. Another jab from Pereira lands. Izzy is trying to get him in a clinch as Pereira hurts him with another good shot. Izzy for a single leg but fails to move him. Israel lands a combo after they get out of clinch. Pereira keeps looking for those jabs and lands a few good lefts. A knee from Pereira and Izzy puts him in another clinch. Israel hits some knee shots in the clinch. He tries the takedown again but Pereira uses his knee strikes to break free. Pereira lands a big body kick. Israel throws a punch. Pereira goes for a takedown and completes just before the bell.
Pereira throws a calf kick. Izzy fients and lands a body shot. He hits calf kick and a body kick. Izzy lands a calf kick and a couple of quick jabs. Pereira misses an uppercut and Israel hits him with a knee. Israel almost hits a German suplex as he gets a takedown. Izzy is on his back and lands shots from behind. Pereira is trying to get back to his feet but Israel is putting on his whole weight on him. Israel is keeping him under control by grabbing hold of his wrist. Pereira gets back on his feet but Israel's pressure puts him on the mat again. Pereira goes for a leg lock but has to let it go. Israel has him in half guard now. Israel lands some elbows. Pereira tries to fire his own. Izzy lands an elbow and then lets him go. Izzy hits an ax kick to Pereira's body to end the round.
Slow start for the round. Pereira lands a low kick. Kicks from both sides before Pereira lands a good punch. Adesanya lands a low kick. He lands a jab and a right hand. Pereira has pushed him to the cage though. Israel comes back to the middle after a good sequence of punches and kicks. Izzy lands a body kick. Pereira is so slow and is not attempting to land anything for a while. Adesanya continues to land his jabs. Pereira fires in a low kick before Izzy gets him in a clinch. Izzy swings and connects big. Pereira pushes him back though and lands a big jab. He seems to have got his wind back and lands more punches. Izzy stops his momentum immediately with a clinch. Israel goes for another single-leg and keeps him pushed to the cage. Izzy lands an elbow. Pereira fires a left and a right as the round end.
Izzy fires the first calf kick. Pereira pushes him to the corner and lands right and left to body. Pereira hits a low kick and a jab. They exchange jabs before Pereira lands a right. Pereira checks a kick from Izzy and the champ falls down. Israel is back to his feet quickly though. Pereira lands some shots on the body. Pereira is keeping him under pressure. He lands a big left and right. Izzy is staggered. Pereira fires more lefts and rights and get the TKO.
Alex Pereira won via TKO(punches) at 2:01 in round 5.