UFC Vegas 47: Broadcast Plans & Commentary Team Announced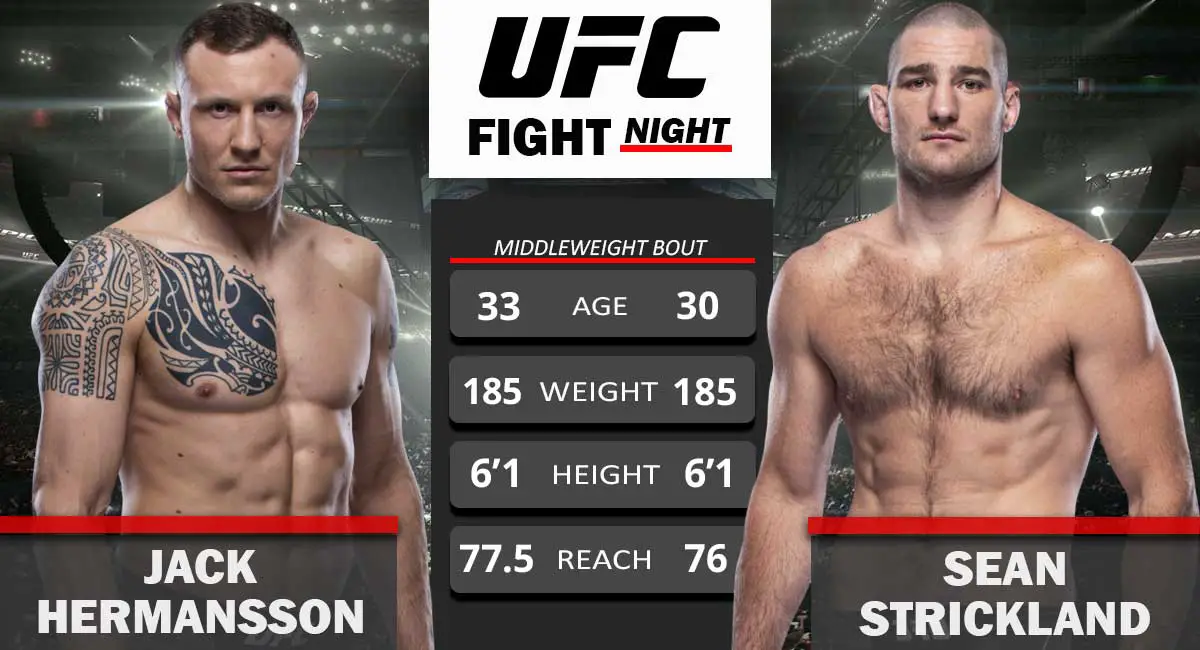 The broadcast plans and commentary team of UFC Vegas 47: Hermansson vs Strickland which is set to take place on February 5, has been announced. Like always, some marquee on-air talent will be present at the event to guide the fans with the help of their experience. 
MMA Junkie acquired the list of analysts and commentators through a person with knowledge. The entire commentary team and broadcast plans of UFC Vegas 47 can be checked out below. 
UFC Vegas 47 Broadcast
The residents in the US will be able to stream the entire UFC Vegas 47 aka UFC Fight Night 200 on ESPN+. The prelims are scheduled to tentatively begin at 4 PM ET whereas the main card is scheduled to begin at 7 PM ET. 
UFC Vegas 47 Desk Analyst
Veteran broadcaster Karyn Bryant will return at UFC Fight Night 200 to serve as its anchor and desk host. UFC veteran Alan Jouban and Welterweight prospect Michael Chiesa will join Bryant as analysts. 
UFC Vegas 47: In-Ring Announcer
The best among the best and the most famous UFC in-ring announcer, Bruce Buffer will return at UFC Fight Night 200 to introduce the athletes before their fights. 
Roving Reporter
Experienced UFC correspondent Megan Olivi will conduct pre and post-fight interviews at UFC Vegas 47 and will serve as the roving reporter of the event. 
Cageside Commentators
Retired Lightweight fighter, Paul Felder will return to the commentary desk for the first time in 2022 with UFC Vegas 47. Brendan Fitzgerald will be leading the team on the mic that also includes the former UFC champion and Hall of Famer Michael Bisping.