Blood Diamond vs Orion Cosce Rescheduled Again for UFC 277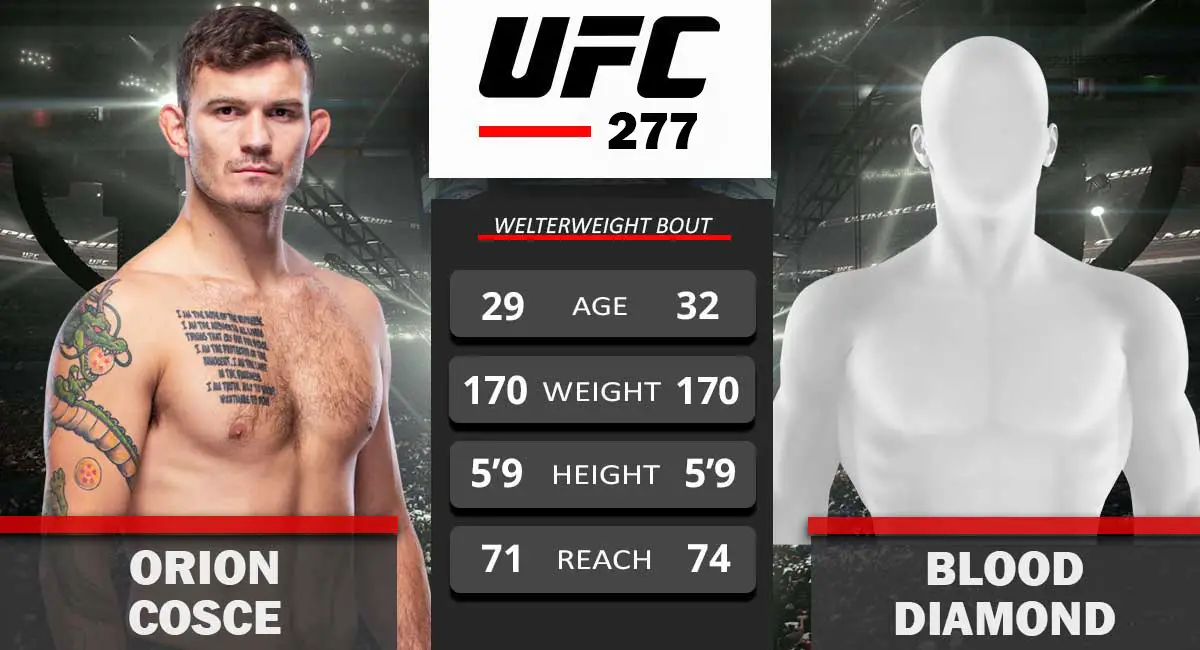 Blood Diamond vs Orion Cosce welterweight bout which got nixed from UFC 275 got rescheduled again for UFC 277 in July. 
Initially, Mike Mathetha was set to collide against Cosce at UFC 271. However, the latter withdrew from the match, and then it was rescheduled for UFC 275. But, Mathetha was forced out of the match due to injury. 
Instead of finding a new opponent for Cosce, the promotion decided to postpone the welterweight bout to UFC 277 which will take place on July 30 later this year in Dallas. 
Iridium Sports Agency which manages Orion Cosce confirmed this news by sharing a tweet. Both Blood Diamond and Orion Cosce lost their promotional debut matches. Now, both are looking forward to rebounding from the previous by getting their first UFC win. 
Mike Mathetha lost against Jeremih Wells whereas Philip Rowe was the one to defeat Orion Cosce. Now, it will be interesting to see who will get their first win on July 30 in Dallas, Texas at UFC 277.