Oleksandr Usyk Next Fight: vs Tyson Fury, February 17, 2024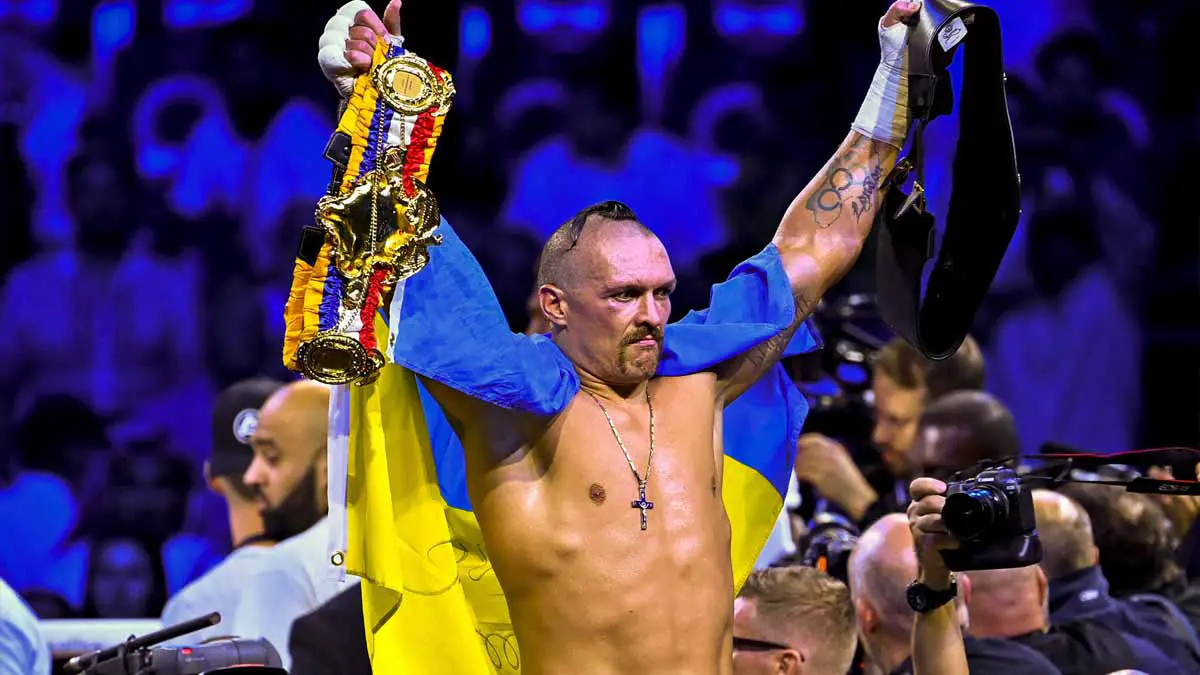 Oleksandr Usyk is set to face Tyson Fury in his next fight. The fight will take place on February 17, 2024 in Riyadh, Saudi Arabia.
The fight between Usyk and Fury will be for undisputed heavyweight title with Fury's WBC title and Usyk's WBA(Super), WBO & IBF titles on the line. It is safe to say that this is the biggest fight of 21st century so far.
Usyk Can Become 2-Division Undisputed
Oleksandr Usyk, a former undisputed champion in the cruiserweight division, can put him in the list of all-time greats if he can win all 4 belts in the heavyweight division also. Not many were shocked when Usyk outboxed Anthony Joshua twice. But, will it be the case with Fury also?
Postponed from December to February
The fight between Usyk and Fury was earlier announced to take place in December 2023, with December 2023 being one of the date reported. However, Fury took more damage than expected when he faced Francis Ngannou on October 28 and left the fight with a couple of cuts. So, he decided to take more time to prepare for this fight and the fight was postponed to February 17.
First Heavyweight Undisputed Title Fight in 21st Century
For the first time, all 4 major heavyweight titles, WBO, WBA, WBC & IBF, will be on the line in one fight. Lennox Lewis was the last undisputed champion in heavyweight division as he won WBA, WBC & IBF titles in 1999. Who will get the heavyweight crown next? Fury or Usyk?
See Also: