Liam Wilson vs Emmanuel Navarrete to Headline ESPN Feb 3 Card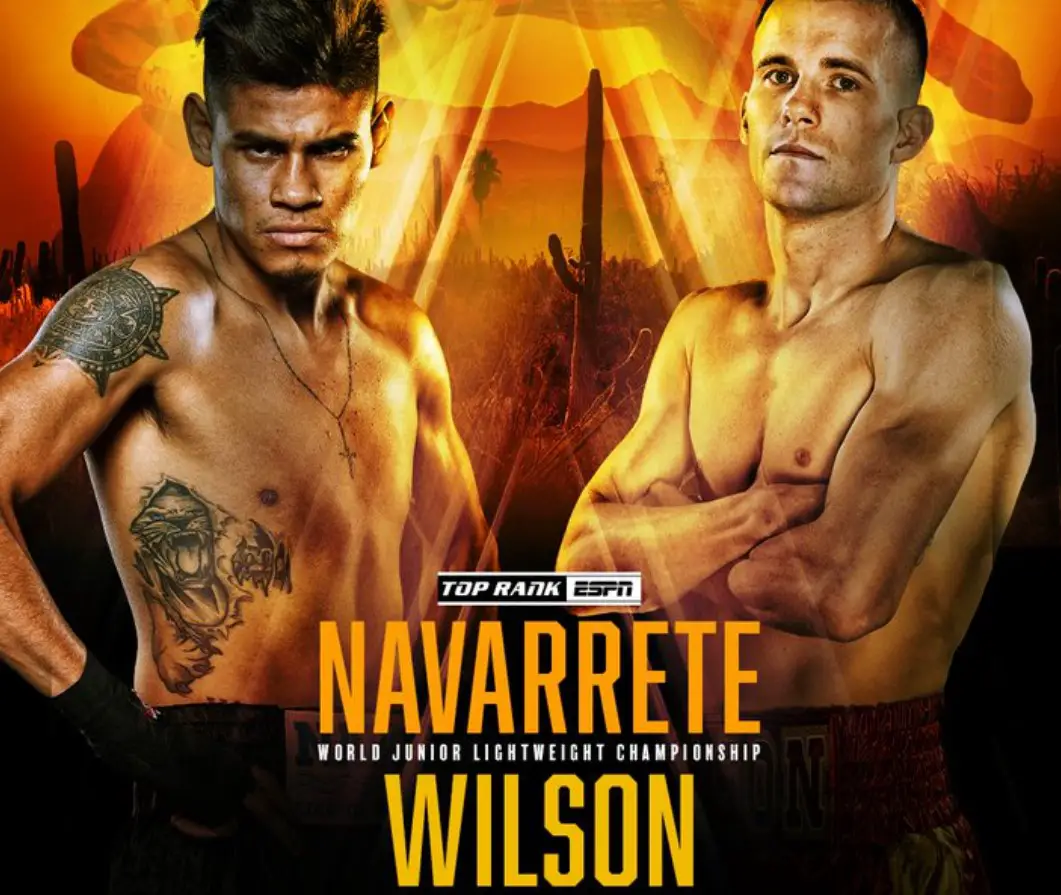 It has been officially announced that WBO featherweight champion Emmanuel Navarrete will collide against Liam Wilson for the WBO junior lightweight title on February 3. 
Navarrete was initially scheduled to face Oscar Valdez for the vacant title, but the latter got injured. As a result, he will be replaced by WBO no. 3 fighter Liam Wilson. 
Emmanuel Navarrete vs Liam Wilson will serve as the main event on ESPN's February 3, 2023, card that will take place at Arizona's Desert Diamond Arena in Glendale. 
Navarrete was defeated only once in his career, and that too back in 2012. He has been unstoppable since then. He won the vacant WBO featherweight title by defeating Ruben Villa in 2020. Since then, he has retained it against Christopher Diaz, Joet Gonzalez, and Eduardo Baez. 
On the other hand, Liam Wilson's maiden loss recently came against Joe Noynay in 2021. However, he avenged this loss by defeating him the following year via KO. He also defeated Matias Carlos Adrian Rueda in his most recent fight. 
Now, it remains to be seen who will wear the vacant WBO junior lightweight title around his waist on February 3.