Jake Paul Calls Out Canelo & Nate Diaz After Anderson Silva Fight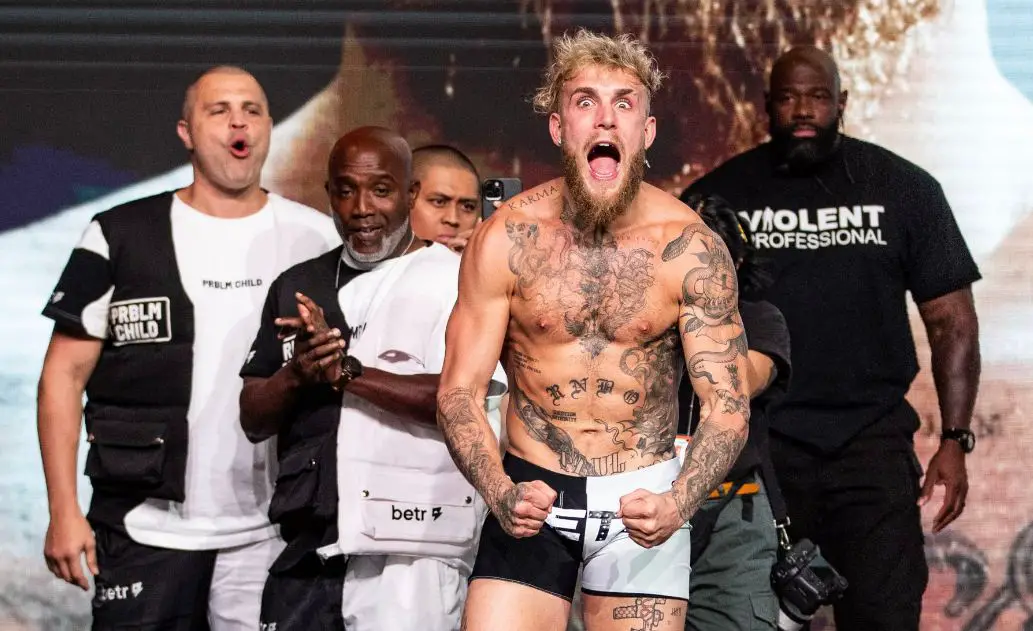 Jake Paul just got a big win over Anderson Silva, but he is already looking ahead toward his future pairings.  
Jake Paul defeated Anderson Silva via unanimous decision and even knocked him down in the last round. After the match, Paul called out Nate Diaz and Canelo Alvarez for a fight. 
Paul and Diaz's team were also involved in a brawl during the undercard. Diaz even slapped someone from Paul's team. This heated up things and Paul stated "Diaz's a bi***." He told Diaz to stop being a bitch and fight him inside the boxing ring. 
Not only Diaz, but Paul also wants a piece of Canelo Alvarez. The latter is currently the Undisputed Super Middleweight Championship. 
Jake Paul stated that people always questioned him that he can't beat a striker and can't beat a legend like Anderson Silva. But, he just did that, and now he is ready for a fight against Canelo Alvarez as well. 
It remains to be seen if either or Nate Diaz or Canelo takes Paul's bait to fight him next. A fight against Nate Diaz looks more plausible at this point. Canelo is not expected to fight until Summer of 2023.