Jake Paul vs Anderson Silva Results Live from Prelims, Undercard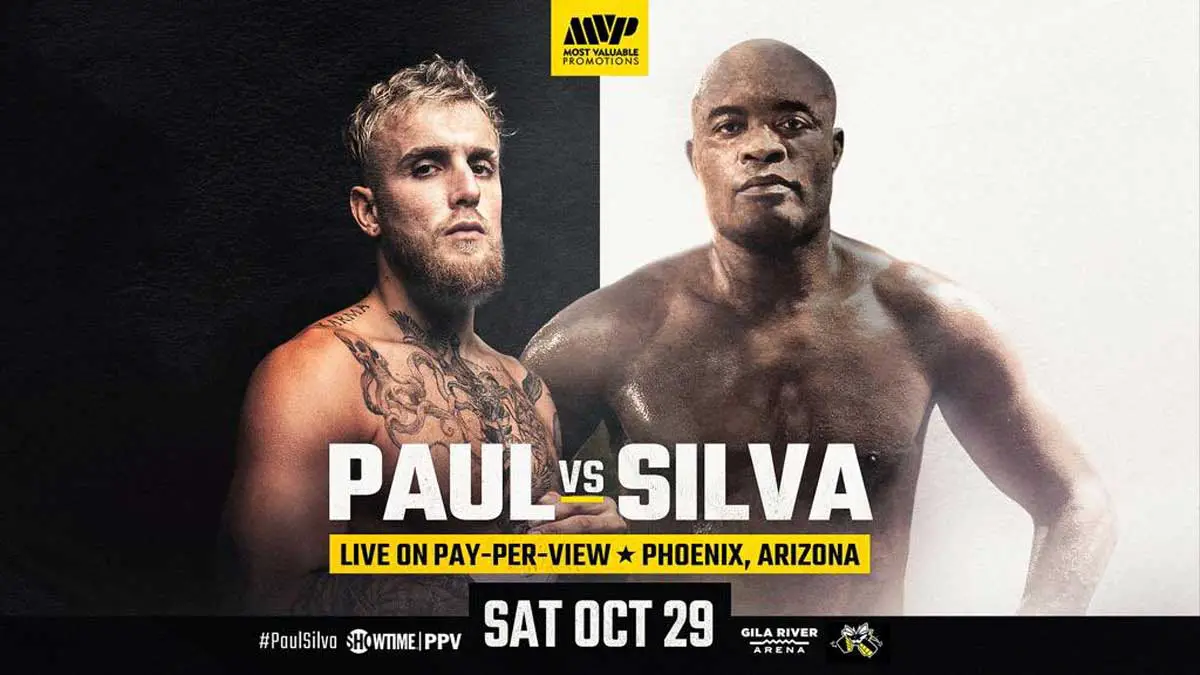 Jake Paul returns to boxing ring for his 6th boxing bout as he takes on UFC Legend Anderson Silva at Gila River Arena in Phoenix, Arizona.
Paul has already defeated former UFC Fighters in his last three bouts, but Silva is considered his biggest test yet. Silva himself in on a two-fight winning streak in a boxing ring. Will he be the first one to beat Paul in boxing ring?
The co-main event bout will see Ashton Sylve take on Braulio Rodriguez in a 8-rounds lightweight bout. Former UFC Fighter Uriah Hall takes on Le'Veon Bell in a cruiserweight bout. Doctor Mike will also be in action against Chris Avila in a cruiserweight bout.
Tune in as we post live results from Jake Paul vs Anderson Silva event from prelims, undercard and main card.
Results
Prelims(7 PM ET)
Anthony Hannah def. Eliezer Silva via KO , 4 rounds, super welterweight bout
Adrian Rodriguez def. Dominique Griffin via unanimous decision (40-36, 40-36, 40-36), 4 rounds, super bantamweight bout
Danny Barrios Flores def. Edgar Ortiz Jr. via TKO at 0:30 in round 6, 6 rounds, super bantamweight bout (watch video)
Shadasia Green def. Ogleidis Suarez via TKO(corner stoppage) at 2:00 in round 5, 8 rounds, super middleweight bout
Jeremiah Milton def. Quintin Sumpter via TKO at 0:39 in round 5, 6 rounds, heavyweight bout (Watch Video)
Main Card(9 PM ET)
Chris Avila def. Mikhail Varshavski(Doctor Mike) via unanimous decision(40-36, 40-36, 40-36), 4 rounds, cruiserweight
Uriah Hall def. Le'Veon Bell via unanimous decision(40-36, 40-36, 40-36), 4 rounds, cruiserweight
Alexandro Santiago def. Antonio Nieves via TKO in round 7, 10 rounds, bantamweight
Ashton Sylve def. Braulio Rodriguez via KO in round 1, 8 rounds, lightweight
Jake Paul def. Anderson Silva via unanimous decision(78-73, 77-74, 78-73), 8 rounds, cruiserweight