WWE Friday Night SmackDown Preview & Matches For Tonight 8 May 2020
Check out the preview and matches announced for WWE Friday Night SmackDown episode of tonight, 8 May 2020(5/8/2020).
Date- 8 May 2020
Location- WWE Performance Center, Orlando, FL, US
Time- 8 PM EST(9 May 2020 12 AM GMT/5:30 AM IST)
This will be the go-home edition of SmackDown for WWE Money in the Bank 2020 PPV.
Braun Strowman and Bray Wyatt Face to Face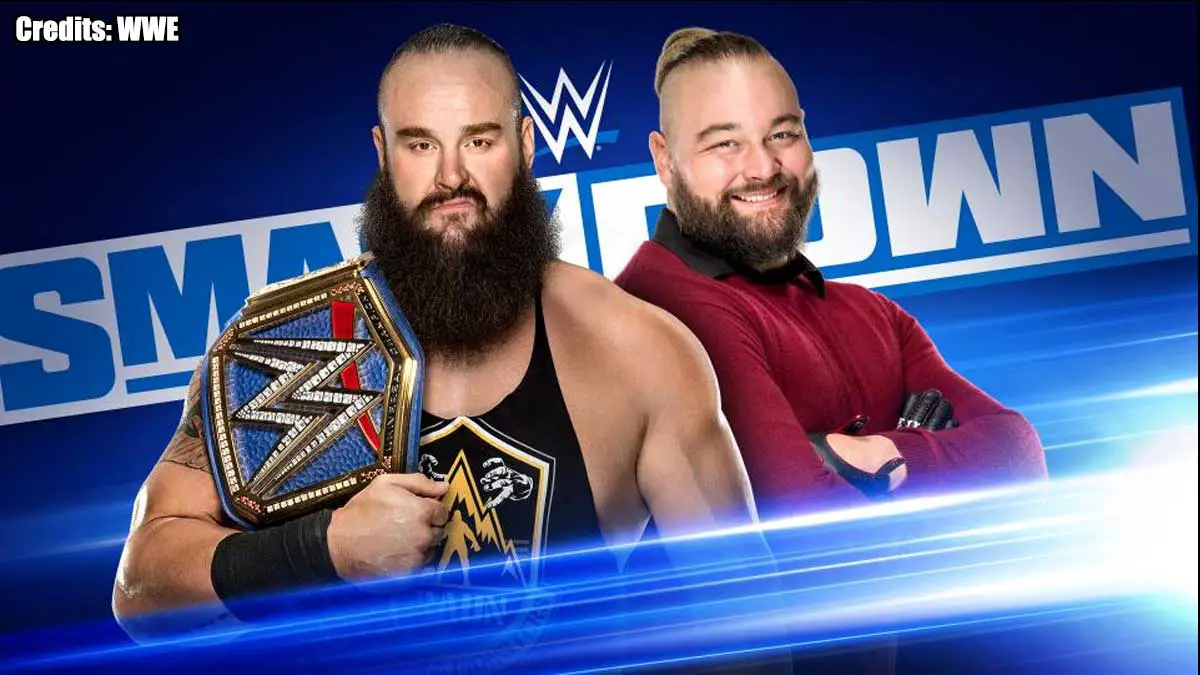 Strowman does not like Wyatt's antics, which has apparently become clear now. Last week, Wyatt was retelling Strowman's history in the Wyatt Family, depicting him as the Black sheep. As Strowman tried to change the ending, Strowman snapped and asked him to talk to him in the ring. That face-off is coming just two days before Money in the Bank PPV now.
Daniel Bryan, Drew Gulak & Mystery Partner vs Baron Corbin, Shinsuke Nakamura & Cesaro
After dispatching Elias with an injury, Baron Corbin entered into a feud against Daniel Bryan and Drew Gulak. And he has new mates now to help him out in Nakamura and Cesaro. A 6 man tag team match is booked for this week between the two sides, with Bryan and Gulak getting a mystery partner. There is hardly any clue given out regarding the identity of the mystery man. But if it turns out to be Elias or Jeff Hardy, it will be a big disappointment.
Sasha Banks & WWE SmackDown Women's Champion Bayley vs Lacey Evans & Tamina
Enemy's enemy is your friend. This notion has been once again proved right by Lacey Evans who has been coming out to help out Tamina against the joint force of Bayley and Sasha Banks. So, after the back and forth between the pair for a few weeks now, a tag team match on SmackDown is a natural(also boring and repetitive) progression. With this being the go-home show before a PPV, it will be interesting to see who will stand tall at the end of this.
Sonya Deville vs Mandy Rose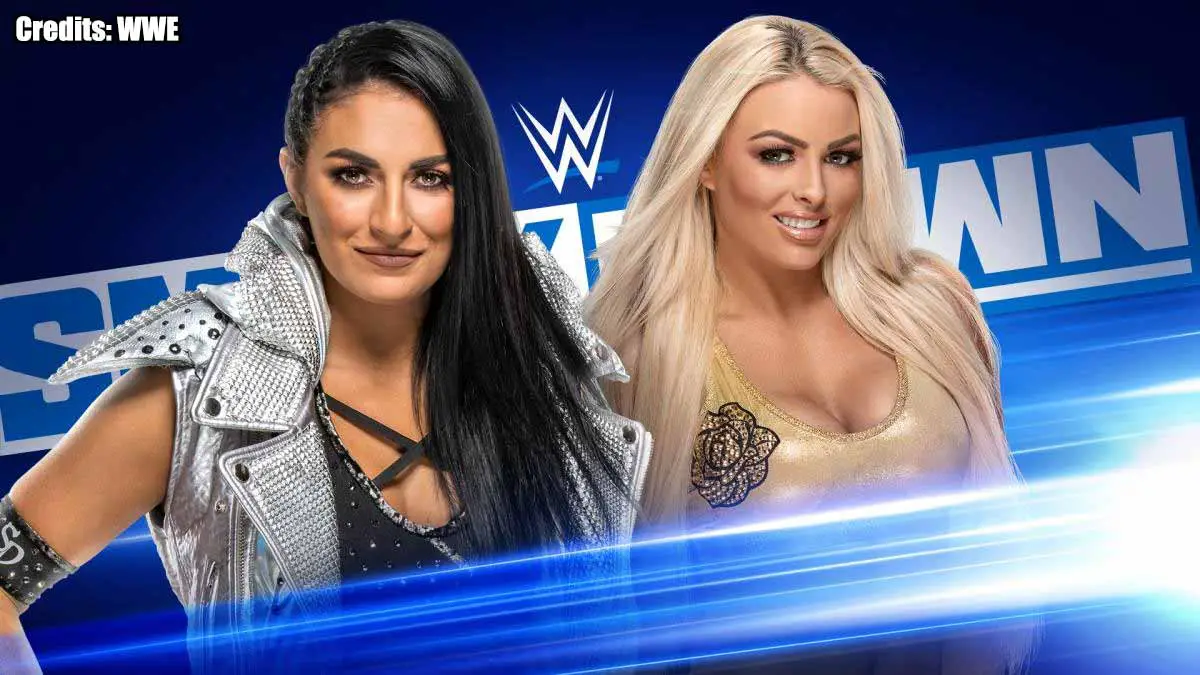 After weeks of animosity between them, Sonya Deville and Mandy Rose will go against each other in a grudge match. Mandy Rose has a clear reason to be mad at Sonya. That she tried to sabotage her relationship with Otis. On the other hand, Sonya is carrying the grudge against Rose for a long time as she feels that Rose has always undermined her, despite her always being a good partner for Rose. And with this storyline, Sonya might get a proper singles match in her WWE career after a long time.
Jeff Hardy To Return
After airing of his 4 part mini-documentary series, Jeff Hardy is set to return to SmackDown this week. Sheamus already is already mad at him due to Michael Cole saying good things about him. Now, Hardy has also made it clear that he is waiting for the Irishman to show up. Hardy tweeted, "@WWESheamus says he plans on showing up & if he does,I look forward to seeing the fella!"