WWE Friday Night SmackDown Preview & Matches for Tonight 22 May
Check out the preview and matches announced for WWE Friday Night SmackDown episode of 22 May 2020(5/22/2020).
Intercontinental Championship Tournament Matches
WWE Intercontinental Championship Tournament will continue into its second week for more first-round matches. Last week, Daniel Bryan and Elias won their matches and moved to semifinals. This week again, two matches will take place to complete round 1 of the tournament.
AJ Styles vs Shinsuke Nakamura – AJ Styles is coming to SmackDown under brand to brand invite to face Nakamura. Styles & Nakamura had a rivalry around WrestleMania 34 in 2018 but there matches left so much to be desired given the talent that both posses. And it will hard to imagine that they could best the quality of those matches on SmackDown now.
Still, the match can be one to watch out for due to the uncertainty of its result. Styles could not really lose at this point since he is the biggest heel on RAW. On the other hand, keeping him on SmackDown for one more episode might be too much.
Jeff Hardy vs Sheamus – The rivalry is brewing for around one month now and fortunately, the first match will have something at stake with the tournament on. Earlier, the signs were that they could have a match at Backlash. That could still hold true if both get out of the tournament on various stages or if either one of them ends up winning the title.
Once again, the result of this match and their rivalry overall is quite difficult to predict. Hardy is a returning star and WWE invested a lot of time with his documentary series. Making him lose in his first match back is currently unthinkable. However, Sheamus has also been undefeated since his return earlier this year and has been built up as a major force for a few months now. Who are you betting for?
Otis & Mandy Rose vs Dolph Ziggler & Sonya Deville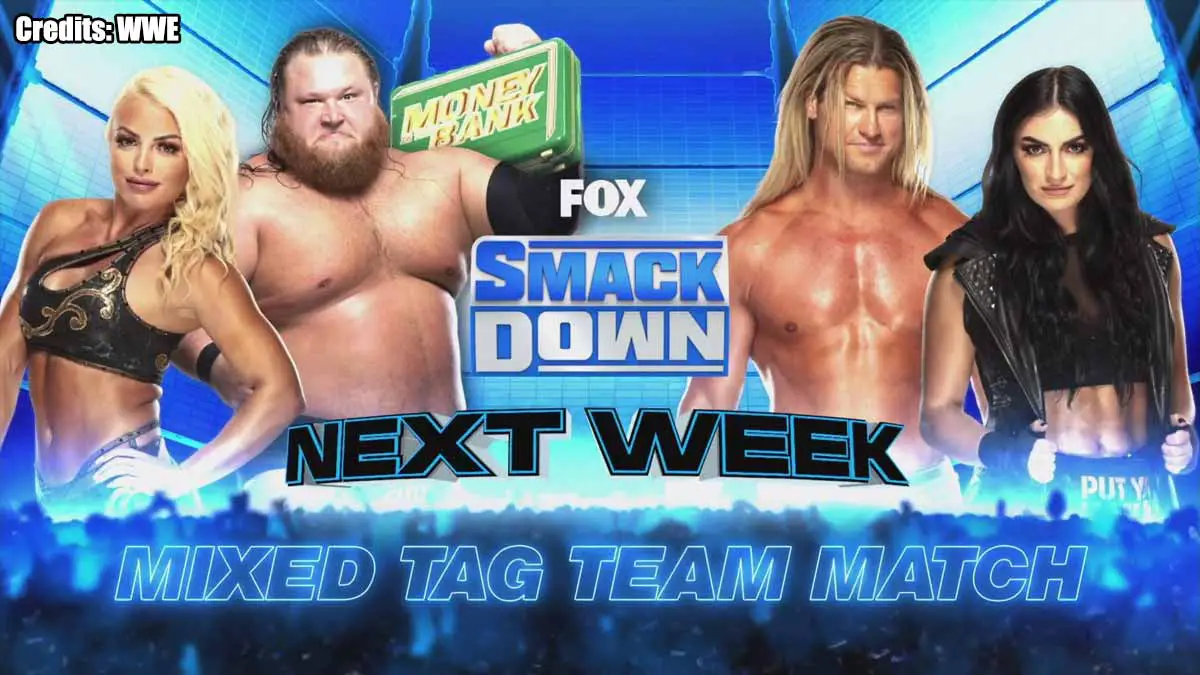 The love triangle, the backstabbing angle and then Otis getting the big win at Money in the Bank- this storyline has jumped hoofs since it started at the start of this year. Otis is certainly on his way of becoming a star but it has also raised the status of Mandy Rose and Sonya Deville. While the pairs have faced off in singles match all this while, this one will be the first mixed tag team match between them. With Sonya getting a singles win over Rose earlier, it looks like Otis will be getting a pin over Ziggler here.
Charlotte Flair vs Bayley
The champion vs champion clash of Bayley and Charlotte Flair will also go down tonight on SmackDown. The story here though mainly revolves around the increasing animosity between Bayley and Sasha Banks, and this match might turn out to be a catalyst for the impending breakup of those two. The match itself might end up with a disqualification.