WWE SmackDown Dec 3, 2021: Results, Preview, Card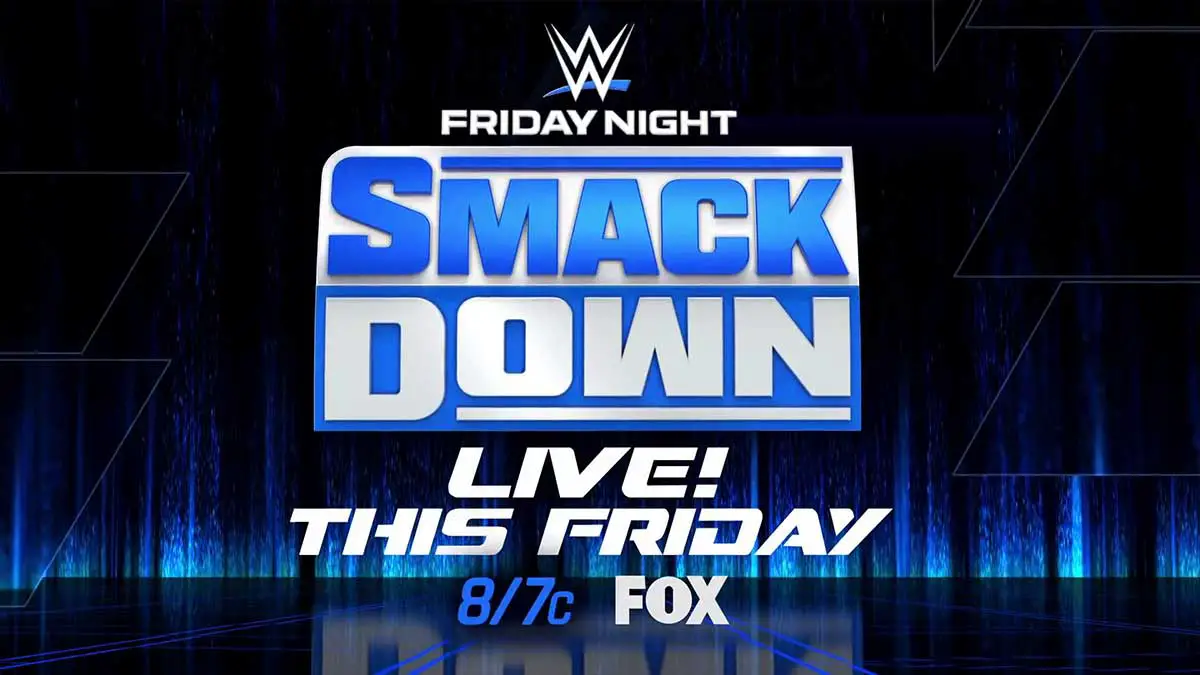 WWE SmackDown's December 3, 2021 episode will come to AT&T Center in San Antonio, Texas. The episode will build up towards WWE Day 1 PPV which will be their next big show.
Brock Lesnar is advertised to return on Smackdown as December month kicks off. Sami Zayn is the new #1 contender and we can expect him to cut a promo on his big win. Charlotte Flair and Toni Storm's feud is also expected to continue. But the talking point of the show will be how Roman Reigns reacts to Lesnar's return.
Keep on reading to check the complete details on December 3, 2021, episode of WWE SmackDown with live results, preview, match card, date, start time, location, tickets details, and more information.
Date – December 3, 2021
Location – AT&T Center, San Antonio, TX, US
Time – 8 PM EST (December 4 – 1 AM GMT)
Results & Match Card
Sasha Banks defeated Shayna Baszler in a singles match via pinfall.
Los Lotharious(Angel & Humberto) defeated The Viking Raiders(Erik & Ivar) in a tag team match via pinfall.
Xavier Woods defeated Jey Uso in a singles match via DQ.
Sheamus defeated Cesaro in a singles match via pinfall.
Roman Reigns(c) defeated Sami Zayn in the Universal Championship Match via submission.
Live Updates
The show opens with the recap of last week from Battle Royal and the announcement that Brock Lesnar will return this week.
Brock Lesnar and Sami Zayn
Brock Lesnar's music hits and he comes out. He takes the mic in the ring and says he is here for one thing only that is Universal Championship. He gets interrupted by Sami Zayn. Sami says finally their paths are clashing and their paths have been similar minus UFC titles. Sami says he is a fan before Lesnar shuts him up and asks him who he is. Lesnar says Sami has a lot of balls coming here. Lesnar talks about his hunting prowess and asks Sami why he is here.
Sami says he is the master strategist, locker room at SmackDown and the #1 contender for Universal Championship. Sami says after he beats Roman at Day 1, he will give Lesnar a title shot. Lesnar asks Sami why are they[WWE] playing him and why not he gets a title shot tonight. Sami says he really do not want to win the title in Texas. Lesnar tries to convince Sami to fight Roman tonight. Sami says he needs more preparation. Lesnar intimidates Sami into accepting the title match tonight. Lesnar also says he will be by Sami's side.
After the break, Sami Zayn is backstage with Sonya Deville. He tries to tell Sonya that she should postpone the title match when Lesnar comes behind him. Sami tries to say Adam Pearce is not here. Sonya says she can make the match and announces Universal title match for tonight. And Lesnar faces tonight's winner at Day 1.
Shayna Baszler vs Sasha Banks
Sasha slams Baszler in the corner. She goes for an arm drag but Shayna puts on the kirifuda clutch. Sasha counters but Shayna kicks at her leg. Sasha hits arm drag after avoiding the stomp. On the floor, Sasha sends Baszler into the apron and then hits her with Meteora on the floor. Sasha gets a two-count as we cut to a break.
The back and forth action continues after the break. Near the end, Baszler hits a big knee to the face. She goes for a gutwrench move, but Sasha counters with a sunset flip to get the pin.
Winner – Sasha Banks
Backstage, Adam Pearce is on call with Sonya Deville. Sonya tells him about the Universal title match and how she told Lesnar that he will get title match at Day 1.
Drew McIntyre comes to talk about getting snubbed last week from Battle Royal. Sonya tells him to talk to Adam Pearce. Drew takes his sword out and tells her to tell Adam that he is looking for him.
Happy Corbin and Madcap Moss are in the ring for the happy talks segment. They discuss how the battle royal last week and how Moss eliminated a bunch of people. They take a shot at Hardy not knowing that Sami was in the match. Drew McIntyre comes out and attacks them. Hardy also comes out and they both send Corbin and Moss packing.
Los Lotharios vs The Viking Raiders
Eric and Ivar in control against Angel with double team moves. Ivar misses a hip attack in the corner and Los Lotharios get the control. Nakamura and Boogs are at the commentary and Boogs is playing his guitar. Angel gets distracted by them but Humberto gets the win with a roll-up.
Winner – Los Lotharios
The Viking Raiders are angry after the match. But they calm down after Boogs plays guitar for them.
Toni Storm is getting interviewed and says Charlotte Flair can't stop her from getting a title match. She claims that she is on Flair's level despite less experience.
Jey Uso vs Xavier Woods
The Usos cut a promo as they come out. Woods welcomes back Kofi Kingston. Jey starts with a big blow to the back. He beats up Woods for a while and hits a neckbreaker. Jey misses a hip attack in the corner. Woods hits back with chops, a big boot, and a flying clothesline. Woods nails an elbow and goes to the top. Jimmy trips him to cause a DQ.
Winner – Xavier Woods(by DQ)
A brawl breaks out after the match with Kofi coming to Woods' aid. New Day force the Usos to run away.
After the break, New Day is with Aliyah. They tells Kayla Braxton that they will challenge for SmackDown Tag Team titles.
Charlotte Flair is out in the ring. She says the only way to get noticed is to challenge her and that's what Toni Storm is doing. Flair says even taking her name would be too giving too much attention to Toni. Flair says Toni challenging for the title does not add up. But her answer to Toni's challenge is no. Flair leaves the ring and Toni attacks Flair with a pie on the ramp.
Cesaro vs Sheamus
They trade blows as the bell rings. Sheamus hits punches to the midsection and blows to the back before hitting Irish Curse backbreaker. Sheamus hits blows to the chest by taking Cesaro to the apron. Cesaro fires back with punches and then clotheslines him to the floor. Cesaro hits a running uppercut which takes Sheamus to the timekeeper's area. He slams Sheamus on the announce table.
Back to the ring, Sheamus hits a big knee strike. Sheamus keeps control for a while. Cesaro hits a clothesline to bring down Sheamus. Sheamus counters and hits the Brogue Kick for the win.
Winner – Sheamus
Naomi is backstage with Sonya Deville. She says she could not even enjoy her win last week because she kept thinking about what Sonya had done to her in recent times. Naomi asks for a match with Sonya. Sonya says they will have a match when she decides to have her ring gear on. Sonya warns her that she should lay her hands on her while she is still in authority. Sonya slaps Naomi hard. Naomi charges at Sonya but stops after realizing that Sonya is an authority figure.
Sami is out in the ring and has a mic. He says tonight is his biggest match and he is having it in his least favorite state. But tonight he will do something that has not been done in a long time and shock the world by upsetting Roman Reigns to win the Universal Championship. And when he does win the title, he does not have to thank anyone but Brock Lesnar. Lesnar makes his way out to the ring.
Sami tries to persuade Lesnar into helping him to win the title pointing out how he has lost a couple of matches against Roman lately. Lesnar starts hitting Sami with German suplexes. Brock hits an F5 on Sami. He hits another F5 and then sets up Sami in the corner before leaving.
Roman Reigns(c) vs Sami Zayn – Universal Championship Match
Roman Reigns makes his entrance for the match. Lesnar has put Sami in the corner like the dead guy from Weekend at Berney's before going back. The bell rings and Roman hits Sami with a spear. He puts on the guillotine choke and Sami taps out quickly.
Winner – Roman Reigns(retains Universal Championship)
Roman celebrates his win in the ring with the Usos as the show comes to a close.