WWE RAW Results & Live Updates November 28, 2022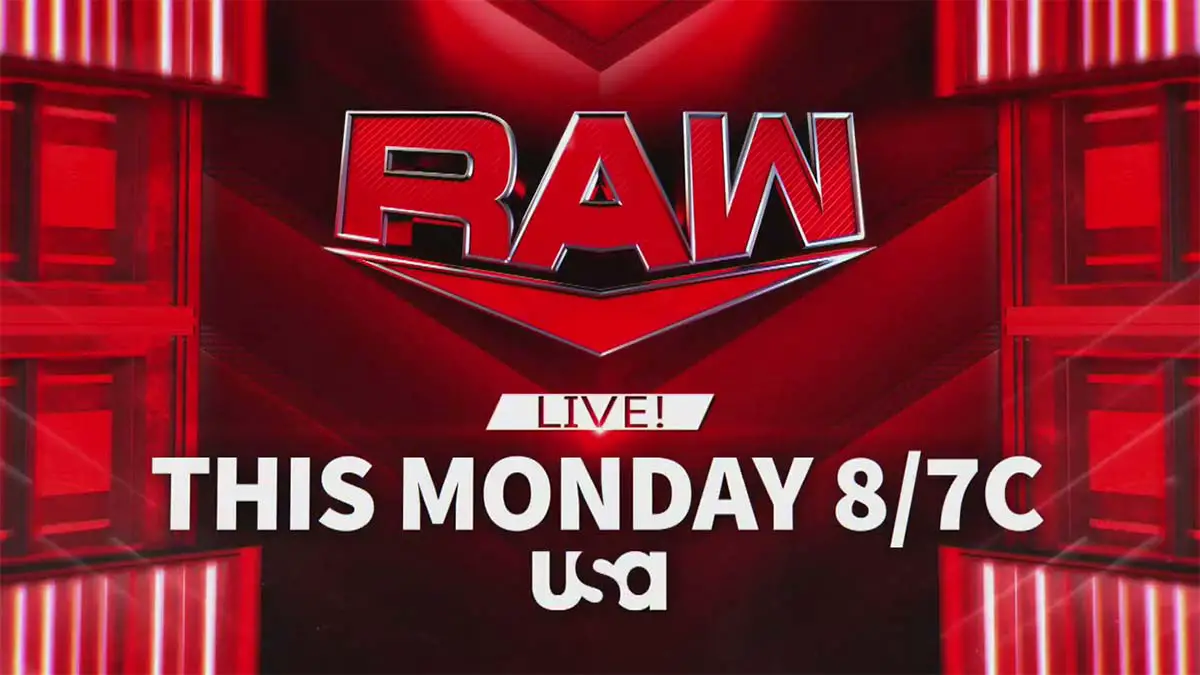 Welcome to the live results blog for WWE RAW episode of November 28, 2022 episode to take over storylines coming out of Survivor Series 2022 event.
The Miz vs Dexter Lumis is announced for the show which has Dexter Lumis' due money and his WWE contract on the line. Becky Lynch's rivalry with Bayley will likely start with this episode. Who will be the next challenger for WWE RAW Women's Champion Bianca Belair?
How will Seth Rollins respond to losing United States Championship to Austin Theory? And will Lashley continue his quest for the title? Has The OC's rivalry with Judgment Day been over after AJ Styles defeated Finn Balor at Survivor Series?
Tune in below for the results from WWE Monday Night RAW episode of November 28, 2022 edition with live updates, winners, highlights, videos and complete action.
RESULTS
Rhea Ripley vs Mia Yim singles match ended in a no-contest.
Judgment Day(Finn Balor, Damian Priest, Dominik Mysterio & Rhea Ripley) defeated The OC(AJ Styles, Karl Anderson, Luke Gallows & Mia Yim) in a tag team match via pinfall.
The Street Profits(Angelo Dawkins & Montez Ford) defeated Alpha Academy(Otis & Chad Gable) in a tag team match via pinfall.
Dexter Lumis defeated The Miz in Anything Goes Match via submission.
Candice Le Rae defeated Dakota Kai in a singles match via pinfall.
Kevin Owens defeated Jey Uso in a singles match via pinfall.
LIVE UPDATES
The show opens with a recap of Sami Zayn's storyline from WarGames match and how to turned The Bloodline to her favor.
The Man is Back
Becky Lynch comes out to loud cheers. She says it feels good to be back. She says The Man should be there with the fans. So, she goes into the crowd and gives high fives. Becky says there would not have been any better way to return than in a WarGames match. And now, there is a lot of business is to be taken care. So many faces have come in and she would like the slap the head of every one of them.
Bayley comes out to limping a bit. Bayley says she felt Becky has become a bit humbled, but she is going on and on putting her body on the line. The crowd starts chanting for Becky. Bayley gets pissed off saying she is putting her body on the line for four months and the fans have no appreciation for the role model. Becky replies that the fans have no appreciation for her since she kept losing. And if Bayley wants to fight, she can come back to the ring.
Becky starts to come down the stairs but Dakota Kai and Iyo Sky come down as well. A brawl starts in the crowd. Becky takes Iyo and Sky to the concourse area while continuing to brawl. Bayley also joins them. Becky gets her hands on a handcuff in the shop area and nails Iyo and Kai with it. Bayley slams a MITB prop on her back. The crew runs in to separate her.
Rhea Ripley vs Mia Yim
Rhea Ripley comes out with Dominik. "Michin" Mia Yim comes out alone. They lock up and Mia pushes Rhea to the corner. She hits arm drag and a belly-to-belly suplex after it. Rhea rolls to the floor and says something in Dominik's ear. Rhea returns and hits a knee to the midsection. She hits shoulder blocks in the corner. Mia kicks her back and uses the ropes to apply the tarantula. She slams her face into the mat. Mia goes to the floor and gets distracted by Dominik, but she ducks Rhea and nails a punch.
Back to the ring, Rhea hits a kick to midsection, a stomp the foot, a punch and slams Mia's face to the mat. Rhea whips Mia hard into the corner a couple of times. She hits a vertical suplex to get a two-count. Rhea slams Mia's face into the mat for a couple of times. She asks if Mia thinks she is the problem solver. Mia starts to get mad when Rhea slams her face to the mat.
Mia responds with a knee to the face and roundhouse kicks. She hits a shotgun dropkick. Rhea sends her to the apron but Mia fires back with a punch and hits slingshot DDT to get a two-count. Mia counters Riptide with DDT. Rhea rolls to the floor. Mia was looking for a suicide dive but Dominik gets on the apron. Mia pulls her into the ring. Rhea attacks Mia from behind and unloads. AJ runs out and attacks Dominik. The referee calls for a no-contest.
Result – No-Contest
Finn Balor and Damian Priest come to boot AJ. The Good Brothers also run out now. Judgment Day regroup on the floor. AJ takes the mic and calls them out for tag team match right away. A referee runs out. Judgment Day return to the ring to start a brawl. They are braling in pairs and slip to the floor. AJ hits a flying forearm on Balor on the floor. They return to the ring and the referee calls for the bell.
The OC(AJ Styles, Karl Anderson, Luke Gallows & Mia Yim) vs Judgment Day(Finn Balor, Damian Priest, Dominik Mysterio & Rhea Ripley)
Balor hits a dropkick to AJ before AJ hits a suplex. AJ hits a brainbuster and tags in Anderson. Anderson brings in Gallows for some double-team. Gallows hits a big suplex on Balor. Balor slips out and tags in Damian. Damian goes toe to toe with Gallows. He sends Gallows to the corner to unload. Gallows counters a suplex to hit one of his own. Dominik runs a distraction and Damian runs over Gallows with a clothesline. Gallows hits back with a clothesline and tags in Anderson.
Judgment Day run the numbers game against Anderson and take over control. Anderson tries to fight back but Balor distracts him and Damian hits him with a clothesline. Anderson is taken to opposite corner and the ring is cut in half. Dominik hits a springboard senton. Judgment Day keeps Anderson under control for a while. Anderson hits a neckbreaker but Dominik comes in quickly to block a tag.
Dominik hits Three Amigos suplex. Balor comes back in and Anderson tries to reach out to his team for a tag. Balor keeps him away and hits a suplex. Balor goes for Styles clash but Anderson hits a back body drop. AJ gets a hot tag and hits quick moves on Balor. Others are knocked off the apron. Gallows tackles Priest into the announce table. AJ kicks Dominik from the apron. AJ hits an inverted DDT on Balor to get a two-count. Rhea gets in and distracts AJ. Balor runs him over from behind.
Rhea and Mia get the tags. Yim hits chops on Rhea before a dropkick and a back body drop. Mia hits a running kick, a big boot and a cannonball in the corner. She hits a suicide dive on the floor. Anderson takes Dominik to the ring to hit a clothesline. Gallows and Priest also get in. The Good Brothers go for Big Rig but Dominik saves him. Priest hits a chokeslam on Gallows. AJ hits a Phenomenal Forearm on Priest. Balor throws AJ to the floor. Mia Yim comes in and hits Balor with a body slam. Mia was looking for a DDT on Dominik when Rhea comes in and hits Riptide to get the pin.
Winner – Judgment Day
Byron Saxton caught up with The Street Profits as they were entering the arena. They talk about how things have changed so much from the last time they were on RAW. Alpha Academy come in and Chad Gable starts to argue with them. A brawl breaks out between them.
Sami Uso!
The Bloodline, minus Roman Reigns, make their entrance. The Usos take the mic and talk about their win at The Bloodline, and now there are no cracks in the Bloodline. Jimmy says Kevin Owens is mad knowing that Sami is not his dog, but The Bloodline's Dog. Sami does his special handshake with Jimmy. He then talks to Jey and says he did not accept him in the Bloodline from Day 1, but the way he embraced him at Survivor Series, that was Ucey. Sami puts his hand forward for a handshake but Jey goes to hug hum. Solo is just standing there stoic. The Usos and Sami ask him to get in a group hug. His expressions start to change but Kevin Owens' music hits.
Sami tells him to stop at the ramp and do not think about fighting him. KO says he is not there to fight him. He tells Sami that he totally get it and understands why Sami did what he did at Survivor Series. KO says he has done the same thing to Sami many times. Their careers have been linked with one another for 20 years but now, he does not want to be in the ring with Sami now. No tag team matches, no fighting again and no riding to the shows together. Sami says he feels the same and he does not need KO now because he has a family.
KO says he is glad to see fans recognizing how great Sami is. But, it does not matter how many times The Bloodline tell him that he is part of their family, he is not their blood. Jey takes the mic and says KO is saying that because he does not have a family. He says Sami is their family. KO says he was done with Sami Uso, but he is not done with Jey Uso. They agree for a match later tonight.
---
Candice LeRae is walking backstage and is asked about her match against Dakota Kai & Iyo Sky. She says she does not understand why Damage CTRL attacked her. She tells Dakota Kai that she is the one who will take out Dakota Kai tonight.
---
Matt Riddle and Elias are backstage for an interview. Riddle talks about their first tag match. Riddle says they should go for a tag team championship. Elias says he has never won WWE Gold. The Usos come in and tell him that he never will. Elias and Riddle issue a challenge. The Usos accept it.
The Street Profits(Angelo Dawkins & Montez Ford) vs Alpha Academy(Otis & Chad Gable)
Ford reverses an arm wrench to start to keep Gable on the ground for a while. Gable comes out of it and trips Ford. Otis tags in and hits a knee to midsection and blows to the back. Otis misses a corner splash but Gable tags in quickly. Ford drops him with a drop toe hold. Dawkins gets a blind tag and drops Gable with a shoulder tackle. Gable and Dawkins shows off some grappling. Dawkins slams with Ford with a slam. They trade arm drags before Dawkins hits a dropkick. Ford tags in and hits a clothesline. Otis comes in but gets thrown to the floor. Profits hit Academy with stereo suicide dives.
Gable is in control against Ford as we return. Otis runs a distraction when Ford rolls up Gable. Ford fires back with shots from the apron. Gable hits him with a northern light suplex. Gable keeps control until Ford fires back from the corner. Otis tags in but misses a tackle in the corner. Dawkins gets the hot tag and hits quick moves on Gable. Otis breaks the pin after Dawkins hits a neckbreaker.
Dawkins hits Otis with an enzuigiri. Gable hits a dragon screw leg on Dawkins. He hits a bridging German Suplex but Ford breaks the pin. Ford hits a body slam on Otis. Dawkins nails Gable with a shot when he was charging towards Ford. Dawkins drops Gable with a spinebuster. Ford hits a frog splash from the top to get the pin.
Winner – The Street Profits
The Next Big Thing?
Austin Theory comes out to the ring. He talks about how everyone thought he was stupid. He raises the title and asks who is stupid now. He hypes how he is the two-time US champion now. He is not next big thing, but he is now and forever. Seth Rollins makes his entrance. He stops Theory from saying anything until the crowd sings his song. Theory asks him how does it feel to when the next big thing takes down the supposed superstar.
Rollins tells him that he may have lucked in to win the title but he still runs Monday Nights. He calls Theory a kid to irritate him and asks him for a rematch. Theory tells him that he will fight Rollins but on his own time, and he is no kid. Theory gets out of the ring and watches Rollins back stoicly from the stage.
---
Byron Saxton catches up with The Miz who has a bag of money in his hand. The Miz says he has reinjured his hand and the match is not gonna happen tonight. WWE Official Adam Pearce walks in and says Miz is faking an injury and the match will go on.
The Miz vs Dexter Lumis – Anything Goes Match
Dexter Lumis makes his entrance for the match. Miz comes out and Lumis is already on the apron. Miz tries to go back byt Adam Pearce comes out to send him back. Lumis runs over Miz at the ring side. Lumis throws Miz into the ring. Miz hits him with a DDT. Miz calls for the bell. Lumis gets up and pulls Miz back as he was trying to run away. Miz kicks him away but Lumis then hits him with a Thesz press. Lumis slams Miz into the LED screen under the ring a few times. Lumis clear the announce table. Miz tries to counter with Skull Crushing Finale but Lumis throws him off the announce table and into the barricade. We cut to a break.
Miz was trying to use a tightener on Lumis' head but Lumis is showing no effect. He nails Miz with a punch and then drops him with a spinebuster. Miz runs into the crowd. Lumis follows him. Miz sends him into a barricade. Lumis sends him into a LED. He sets up Miz on a table and breaks it with an elbow drop. Lumis picks up Miz and takes him back to the ring. Miz pulls out a turnbuckle pad but could not hit Lumis with it. He then manages to send Lumis into the exposed turnbuckle. He tries to use the ropes but Lumis kicks out of the pin. Lumis hits him with an Urinage and puts on the choke to get submission from the Miz.
Winner – Dexter Lumis
Adam Pearce is waiting for Lumis near the announce table. Lumis signs the contract and gets his bag of money. Lumis walks beside the barricade and is handing out bills to kids in the crowd. Miz runs him down from behind. Miz snatches the money bag. Johnny Gargano nails him with a superkick. He hands the money back to Lumis and poses with him on the stage.
Dakota Kai vs Candice LeRae
The match is already started as we return from the break. Candice drops Kai with a couple of clothesline. Kai tackles her. She hits some blows to the back before throwing her to the floor. Candice returns to the ring and hits a couple of quick kicks. Kai drops her with a pump kick. She whips Candice hard into the corner before hitting a running boot in the corner. More kicks and knee strikes follow from the apron. Candice blocks a DDT and hits one of her own. She throws Kai back into the ring and hits a missile dropkick to get a two-count. Kai rolls to the floor. Candice goes for a suicide dive but Kai cuts her off with a kick.
Kai hits kicks to Candice's face as we return from the break. Candice firres back with punches and slaps. She hits a big elbow in the corner before getting a two-count with a bridging German suplex. Kai cuts off her dive with a thrust kick to get a two-count. Kai hits a running boot before Candice rolls her over for a two-count. Candice hits a kick but she misses a Lionsault. They trade punches in the middle. Kai hits a Scorpion kick but Candice kicks out of the pin.
Kai puts Candice to the top. Candice drops her back to the mat but Le Rae fights back. Kai drops her on the ropes. Kai goes to the top and Candice hits an avalanche neckbreaker to get the pin.
Winner – Candice LeRae
Cathy Kelley is interviewing WWE RAW Women's Champion Bianca Belair, Alexa Bliss, and Asuka. Belair says she is happy that her feud with Bayley is over and really happy with the team that she chose for WarGames. Alex Bliss spaced out during this promo. Bliss comes back and says Belair made the right call by bringing in Becky Lynch as the mystery teammate.
Kevin Owens vs Jey Uso
Back and forth action to start the match. KO hits a senton on Uso on the floor. He sends Jey back to the ring. Jey catches him on the apron with an enzuigiri.
Owens hits a spinebuster as we return from the break. Jey gets his knees up on Swanton bomb. He hits a Samoan drop to get a two-count. Jey hits a punch. KO hits back with a chop. His back gives up when he was looking for a suplex. Jey whips KO to the corner. KO reverses the whip and hits a cannonball. KO takes a bit to time to recover due to his break. KO hits more punches before Jey sends him into the corner with a whip. Jey gets a two-count before we cut to another break.
Jey hits a pop-up neckbreaker as we return. They throws punches at each other. KO explodes out of the corner with a clothesline. He goes to the second rope. Jey nails him with a punch. KO counters superplex with avalanche fishermen suplex. Owens hits a frog splash but Jey kicks out of the pin. KO picks him up and Jey nails him with a superkick as Sami encourages him. Both men take time to get up. Jey hits another superkick when they get up, but KO kicks out of the pin.
Owens hits a big boot. Jey blocks stunner and hits another superkick, and KO kicks out again. KO now returns the favor with a superkick. KO goes for a pop-up powerbomb, but his back gives up. Jey hits another superkick for another near fall. Sami and others could not believe it. KO goes to the floor. He avoids a suicide dive from Jey. Solo trips him on the apron. KO avoids a splash and hits a stunner to get the pin.
Winner – Kevin Owens
KO runs away quickly after the match. The show goes off the air.