Sasha Banks Returns at WWE Extreme Rules, Interrupt Becky vs Bianca Match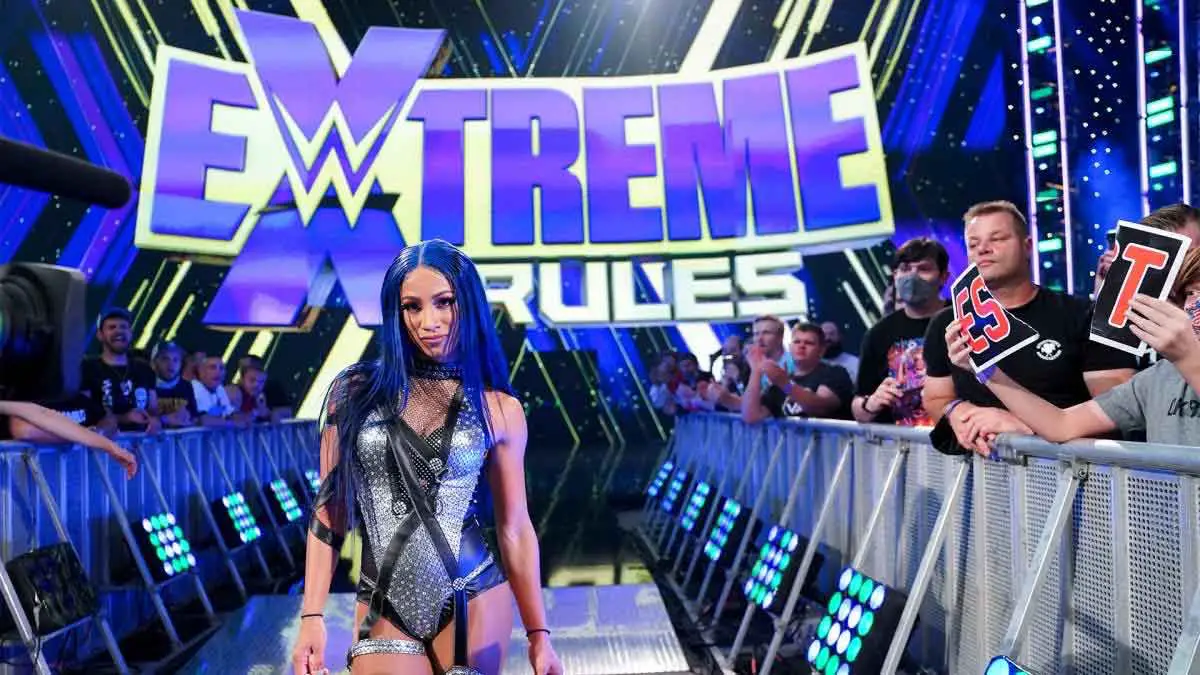 Sasha Banks returned to WWE Extreme Rules 2021 PPV and interrupted Becky Lynch vs Bianca Belair match.
Sasha Banks was supposed to face Bianca Belair at SummerSlam for the WWE SmackDown Women's Championship. However, Sasha was pulled from the event due to unknown reasons.
Becky Lynch made a surprise return at SummerSlam to replace Sasha and defeated Bianca Belair in just 26 seconds to win the SmackDown Women's title. Since then, Becky avoided giving a title rematch to Bianca. She agreed to defend the title against Bianca at Extreme Rules after some provocation.
The match went down as the second last match at Extreme Rules. Becky and Bianca took each other to distance but failed to finish off the match. Bianca's power came to her rescue a few times as she avoided the disarmer submission. Becky tried the disarmer one more time and Bianca transitioned to KOD. But before he could hit the move, Sasha returned and attacked Bianca to cause a DQ.
A relieved Becky gave her a thumbs up, but Sasha went on to attack her also. Sasha left the ring after hitting both women with a backstabber and told them that she will see them at SmackDown next Friday.
Keep tuned in for more news and updates from WWE. Also, check here for results from WWE Extreme Rules 2021 PPV.