WWE Extreme Rules: Roman Reigns Beats Demon Balor After Ring Malfunction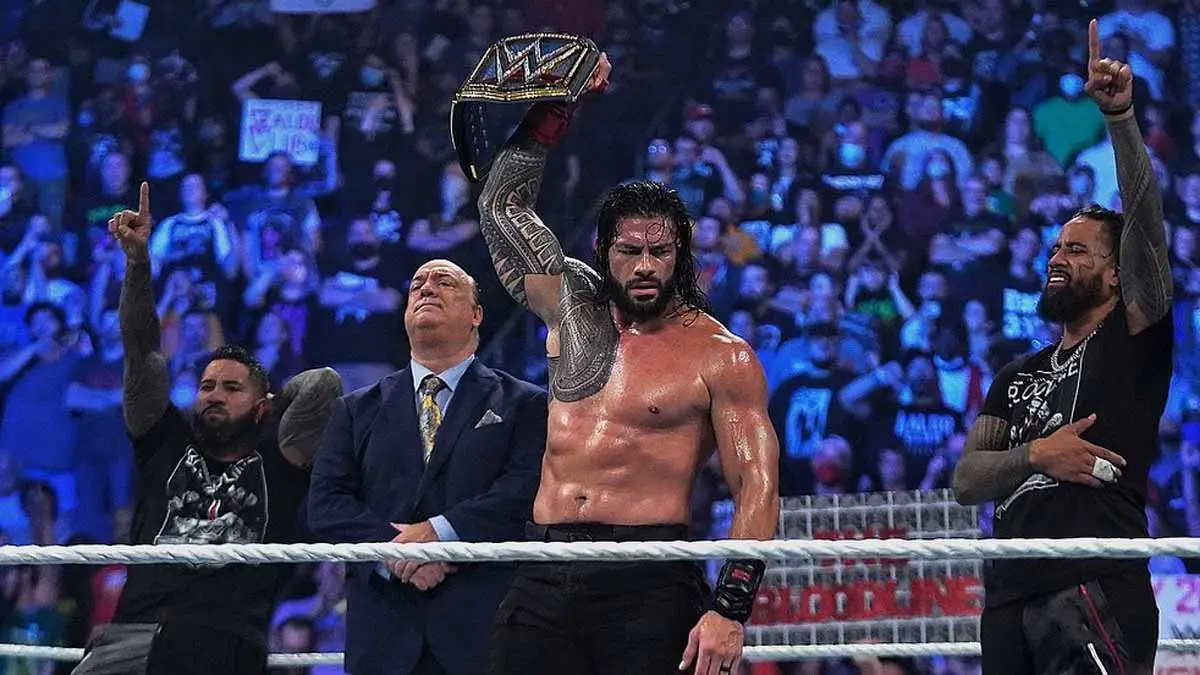 Roman Reigns managed to hold onto the WWE Universal Championship by defeating "The Demon" Finn Balor in the Extreme Rules match at WWE Extreme Rules 2021 PPV.
Demon and Roman went toe to toe in the main event of Extreme Rules and neither man was able to keep control of the match for long. One of the moments of the match came when Roman sent Demon into the crowd and followed him only after wearing a mask.
Demon had Roman set up for the pin after hitting him with Coupe De Grace. However, the Usos attacked him before he could get the pin. Demon fought back against the Usos and sent them through the barricade and tables. This gave Roman the opportunity to spear Demon through the timekeeper's barricade.
After this, Demon went into a sort of cardiac arrest before getting revitalized. The arena turned red as a more vicious Demon unloaded on Roman with a steel chair and sent him through the table with a shotgun dropkick. He was setting up another Coupe De Grace when the top turnbuckle collapsed and Demon fell to the mat with it.
The lights turned back to normal as we saw Demon selling a leg injury and in shock over what just transpired. Roman took the opportunity to hit him with a spear and get the pin to retain Universal Championship. The ending came off a bit confusing as even Roman could not completely get what transpired.
This match came after around two months of storyline which saw Finn Balor challenge Roman for a title match at SummerSlam. But that match got changed after Baron Corbin attacked Balor at the contract signing and John Cena ended up signing up for the match.
After Summerslam, Balor told Roman that he does not want to wait till the next PPV and set up and their showdown for the September 3 episode of SmackDown. That match ended after an interruption from The Usos and Roman using a low blow to get the win. On the September 10 episode of Super SmackDown, Balor revealed that Demon will return to face Roman.
Roman will next face Brock Lesnar at WWE Crown Jewel PPV on October 21 in Saudi Arabia. It remains to be seen though how the finish of Extreme Rules will be explained!
Keep tuned in for the latest news and updates from WWE. Check here for more results from WWE Extreme Rules 2021.