WWE Crown Jewel 2018 Full Match Card
Full Match Card for the WWE Crown Jewel 2018 event.
The Bar vs. The New Day SmackDown Tag Team Champions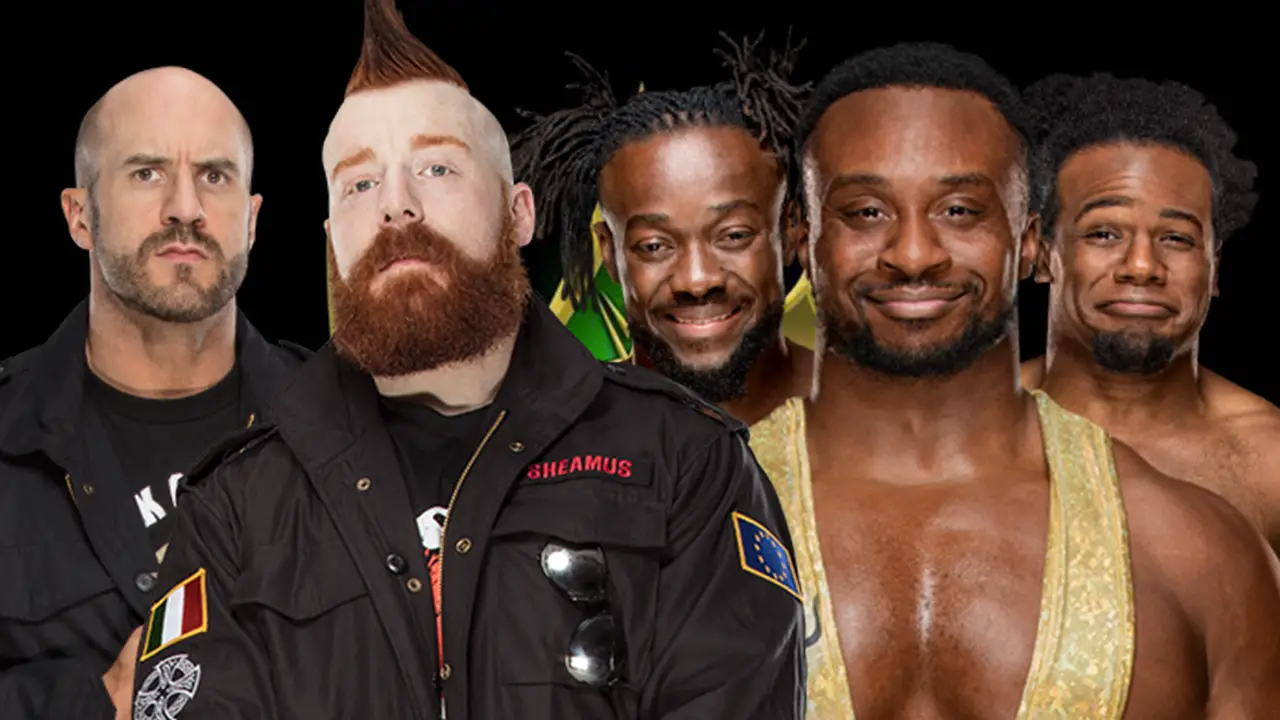 After massive won of the Bar With the help of The Big Show at SmackDown 1000, The New Day will get an opportunity to win back the SmackDown Tag Team titles at WWE Crown Jewel.
Eight-Man World Cup Tournament at WWE Crown Jewel
We already know that the first superstar for this tournament is 16-time world champion, John Cena, Second is Kurt angle who won the battle royal for qualify for this tournament, the Third superstar is the Viper Randy Orton who defeat Big show For qualification of this tournament, Four superstars is jeff hardy Who beat Samoa Joe For qualify of this tournament. On Monday Night Raw 15 oct. 2018, Seth Rollins and Dolph Ziggler also qualify for this and become a fifth and sixth member of this tournament. Now Smackdown 1000 Episode The Miz and Rey Mysterio also qualify for this tournament. All Eight superstars have selected for this tournament and each superstar biggest name of WWE history, For sure this WWE Worldcup tournament will be epic.
Triple H & Shawn Michaels vs. The Undertaker & Kane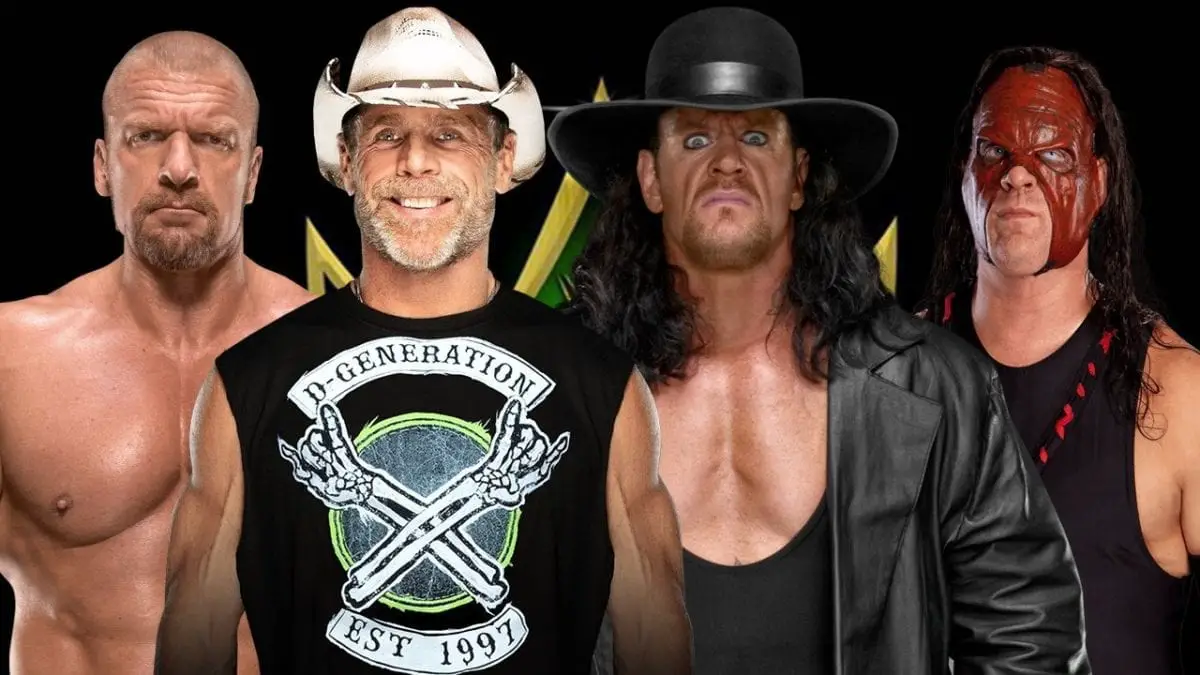 After Attacked by Brother of Destruction on Super Show Down, Shawn Michaels stepping back into the ring for the first time since 2010, With partner Triple H for the match with The Undertaker & Kane in Crown Jewel 2018. This match going to be epic because all four superstars are the legend of WWE history.
AJ Styles vs. Daniel Bryan WWE Champion
WWE Fans Dream will come true for this match because A.J. Style VS Daniel Bryan Dream match is actually happening at Crow Jewel. Following returns from a career-ending injury, Daniel Bryan beat The Miz at Super Show Down and earned WWE Championship match with A.J. Styles at Crown Jewel 2018.
Brock Lesnar VS Braun Strowman (vacant Universal Championship)
Following the shocking announcement of Roman Reigns that he is suffering from leukemia, he relinquished the Universal Championship. Now, this triple threat match becomes a one-on-one match for Brock Lesnar and Braun Strowman, First time Both superstars will fight one-on-one.