The Miz wins Falls Count Anywhere Handicapped Match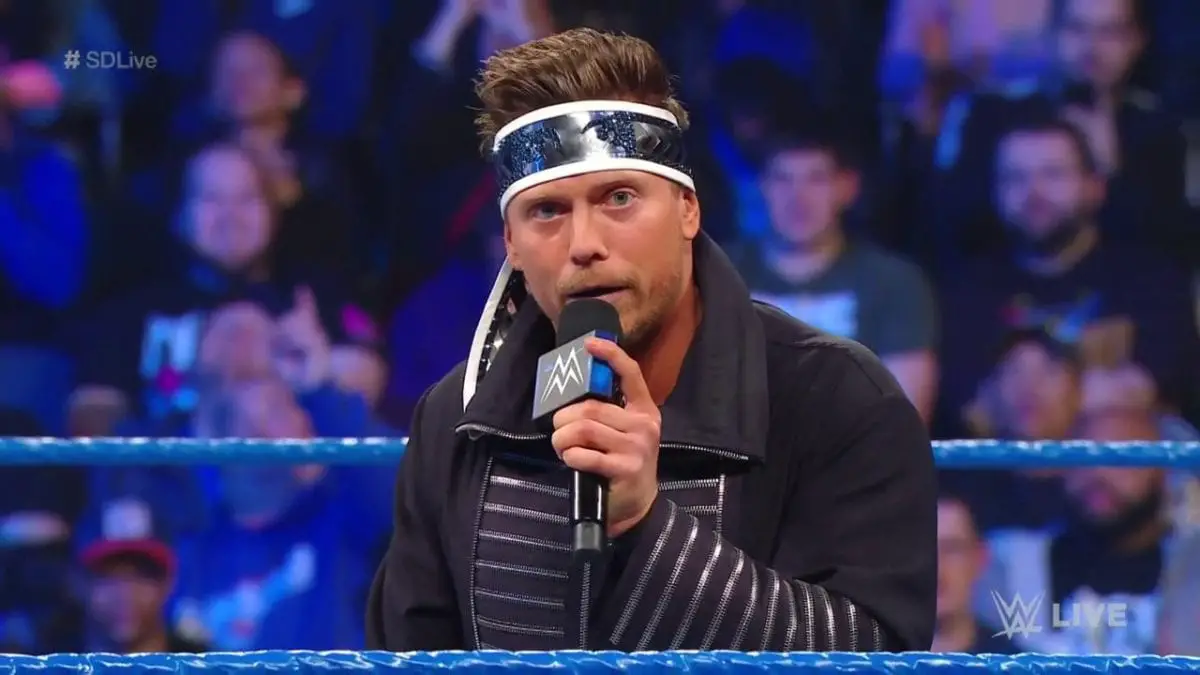 After his brawl with several SmackDown superstars last week, the Miz again teased towards what awaits at WrestleMania when he beat Sanity in a Falls Count Anywhere Handicapped Capped match last night at SmackDown.
Last week, the Miz asked to add the Falls Count Anywhere stipulation to his match against Shane McMahon. Shane McMahon came out with a security cover in addition to a host of SmackDown superstars for protection. Miz ended up brawling with all them after the stipulation was confirmed. Those Superstars included the members of Sanity stable. This week, Miz was booked to face them in a Handicapped match.
Miz cut another promo before the match to put himself over for WrestleMania. As Sanity entered, Shane McMahon also followed them to watch the match from the ramp. The match started and Miz had the upper hand when Shane interrupted again to change the match stipulation to Falls Count Anywhere. Even that stipulation could not prevent Miz from getting the win as the match wandered over the arena.
Till now, 15 matches are announced for WrestleMania this year on 7 April this year at MetLife Stadium in New Jersey. For the updates on WrestleMania, you can check out our new WrestleMania Center- a one-stop center for all things related to WrestleMania.