Roman Reigns accepts Drew McIntyre's WrestleMania Challenge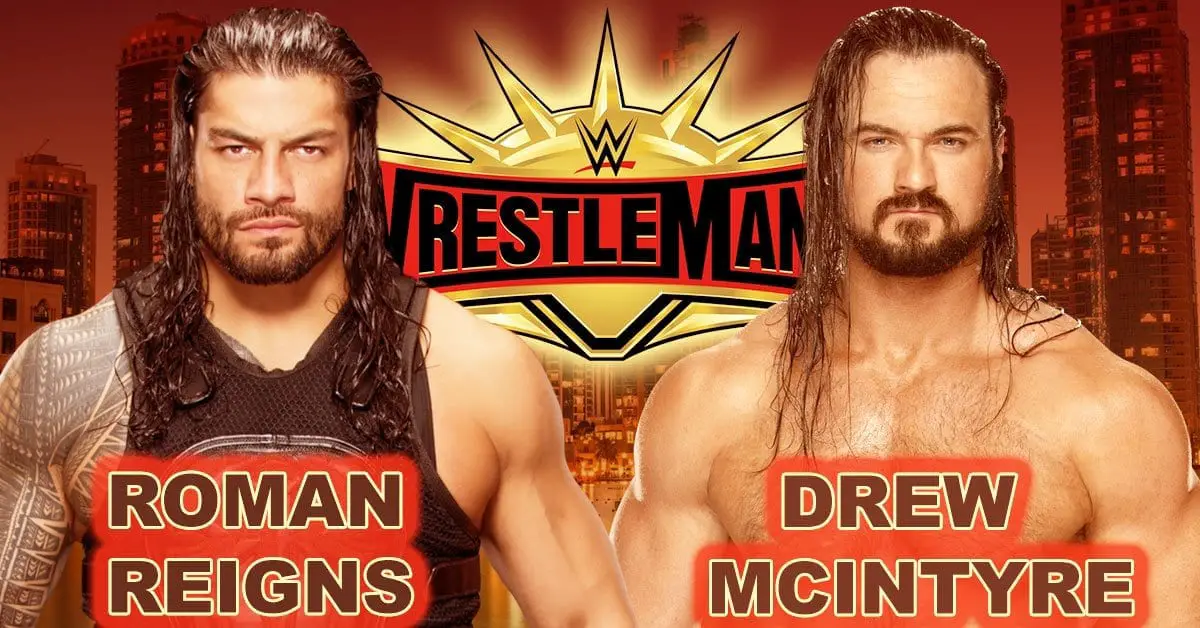 Roman Reigns has accepted Drew McIntyre's challenged for the match at WrestleMania this year. But later in the brawl, McIntyre was again able to stand tall and take down Reigns.
Drew McIntyre assaulted Roman Reigns two weeks ago on RAW as he came out for the match against Baron Corbin. Later on that day, McIntyre faced Dean Ambrose in a Falls Counts Anywhere match. Last week on RAW, McIntyre put out the challenge for Reigns to go face to face at WrestleMania. This week he came out on RAW and asked for an answer while also advising Reigns not to put his family through the pain to watch him suffer at his hands.
Roman Reigns came out, stood face to face and accepted the challenge. He also asked McIntyre never to mention his family again and attacked McIntyre. He took out some punches on McIntyre before sending him into the ring post but soon McIntyre countered with a low blow and hit him with the Claymore Kick.
McIntyre has been solidifying his status as the prominent heel on the show. He has already taken down Reigns twice now and has beaten Dean Ambrose in two different matches along with beating Seth Rollins. All of this in the space of 3 weeks. Although, Roman Reigns will be a heavy favorite to win at WrestleMania, a victory for McIntyre, in order to give him the tag of 'the Shield Destroyer', could not be ruled out.
WrestleMania 35 will take place at Met Life Stadium in East Rutherford, New Jersey on 7 April this year. For the updated Match card from the event, please click here.