Rollins vs Rhodes Part II Set for WWE WrestleMania Backlash 2022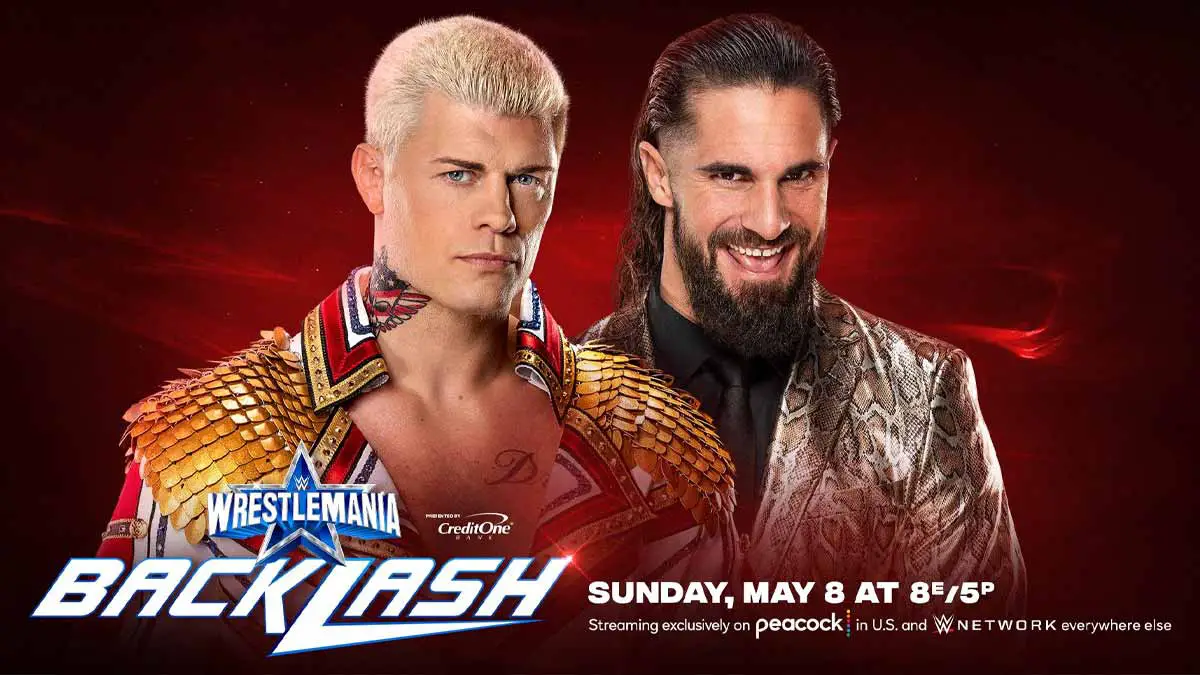 Cody Rhodes and Seth Rollins will clash once again at WrestleMania Backlash 2022 event, WWE has announced.
Cody Rhodes returned to WWE as the mystery opponent against Seth Rollins at WrestleMania 38 and defeated him after a great match. The match earned great reviews from fans and critics alike.
Cody was at The Miz TV this week on RAW. Miz took a shot at him saying he only defeated Rollins at WrestleMania, and that Miz would beat him later on the show. Cody gave props to Rollins and said he could give Rollins a rematch at any time.
Cody wrestled his first match on WWE RAW since returning and went on to defeat The Miz in a singles match. Seth Rollins was at the ringside watching the match closely. After the match, Rollins entered the ring and brought up how Cody mentioned a rematch earlier in the night. Rollins said that Cody was a surprise at WrestleMania, but now he has seen what he has to deal with.
Rollins then challenged Cody for Rollins vs Rhodes Part 2. Cody promptly agreed to the rematch between them. The match was made official for WrestleMania Backlash 2022 during the RAW Talk post-show. Cody added his comments on the rematch and said he would not have accepted the rematch against Rollins if he was not 100% confident in his ability to beat him once again.
The loss to Cody Rhodes was Seth Rollins' third WrestleMania loss in succession. After beating Brock Lesnar in 2019 for the Universal Championship, he lost to Kevin Owens in 2020 and to Cesaro in 2021. However, Rollins was able to beat Cesaro twice after that loss to end the trilogy with 2-1 advantage. Will he be able to repeat the feat again?
Keep tuned for the latest updates.