Matches Announced for WWE SmackDown April 15 Episode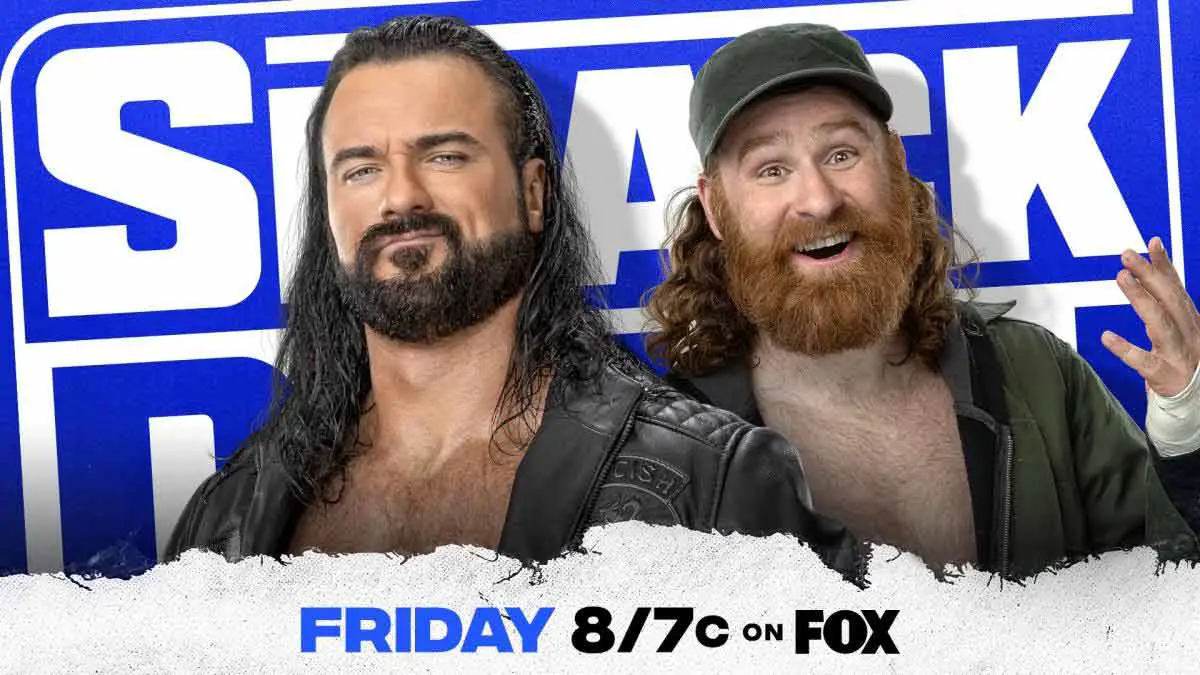 WWE has announced two matches for WWE SmackDown episode on April 15, 2022.
Jinder Mahal was backstage this week to complain to WWE official Adam Pearce for not getting a shot at Intercontinental Championship. Before Pearce could reply to him properly, he got interrupted by Ronda Rousey. However, by the end of the show, Mahal has got his wish as he will now face Ricochet with IC title on the line.
Ricochet won the Championship in March by beating Sami Zayn. He has since defended the title against Humberto and Angel at WrestleMania SmackDown episode.
Another match that is announced is between Drew McIntyre and Sami Zayn. Last week at SmackDown, Sami Zayn was upset at his loss at WrestleMania and asked Adam Pearce to set up a match against anyone who walked through the door next. It happened to be Drew McIntyre.
McIntyre and Zayn faced off in a match, but Zayn ran off into the crowd before McIntyre can put him to the ground. A rematch is announced for next week.