Ric Flair Denies AEW World Championship Rumors
Ric Flair has categorically denied the rumor that he was ever supposed to reveal the AEW World Championship Belt at Double or Nothing PPV show.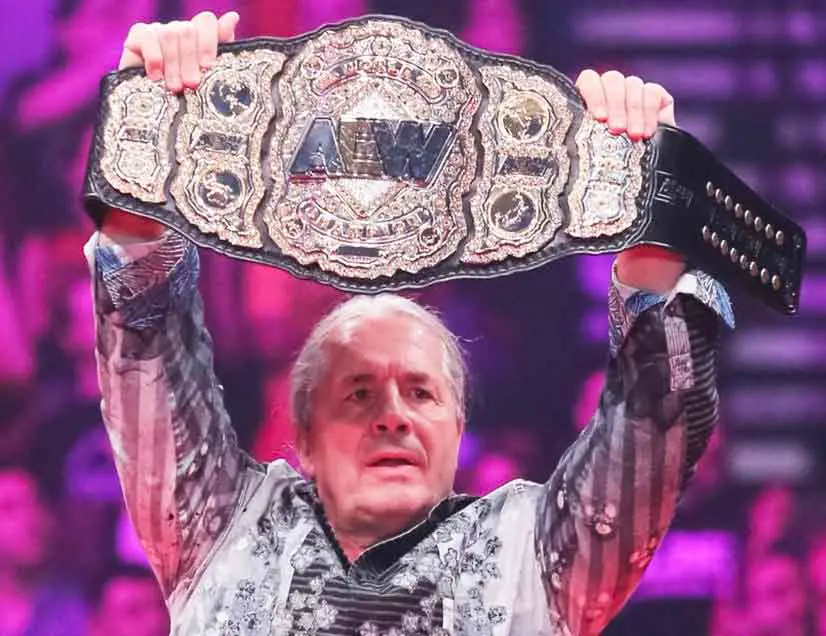 At Double or Nothing, Bret Hart made a surprise appearance and unveiled the AEW World Championship Belt. However, some rumors started circulating that Ric Flair was the original choice for the unveiling but AEW had to find the replacement after he underwent surgery in the same week.
Ric Flair recently talked to Wrestling Inc to promote his new online shop RicFlairShop.com which will feature Ric Flair t-shirts, hats, posters, backpacks, pillows and more. He was asked about the rumor and went on to deny that he was ever approached for the said task.
More quotes from Ric Flair's Interview with Wrestling Inc
On AEW President Tony Khan: I'm very close to Tony and I think he'll match up and will work as hard as he can to bring the best product forward. He's got some good people that have worked in really high places like Jim Ross and Jericho.
On Arn Anderson: "One of the greatest finish guys in the business. Make no mistake, there's another guy who should be in the Hall of Fame. Don't even get me going on that. But for finishes for tag matches, there's nobody better."
On Cody vs Dustin Rhodes at Double or Nothing: "I thought it was great. I just saw Dustin in Austin, Texas a few weeks ago and I talked to both of them after the show. They were tremendous. I thought Chris Jericho was tremendous. I'd never seen the guy he worked against [Kenny Omega] and I'd never seen The Young Bucks. I'm told I did in TNA, but I don't remember them. But they lived up to everything I'd heard and more.
On Cody Rhodes smashing Triple H-inspired Throne at Double or Nothing: "If you are going to make a statement, Hunter's a top guy. Hunter is a disciple of the business and could not have come along at a better time in wrestling than he did. Then, of course, marrying Stephanie and he's got a work ethic just like Vince has. In my mind, if something ever happens to Vince, God forbid, Hunter will be the one running the company. So, that's how you get someone's attention. You jump on a guy. When they are talking about you, you're doing something good. That's a good saying in this business."
On the return of Monday Night Wars era with WWE and AEW: "There's the potential for that but I tell you when you're really gonna feel it – after they air their first [TV] show in October. That'll set a whole different dialogue. It's gonna build momentum and I think they have another show at the end of August [All Out]. If they hit a home run there and go into October with people talking, they will nail it."
For more quotes and details about the interview, you can follow this link from Wrestling Inc.