The Revival vs The Usos Announced for Extreme Rules 2019
WWE has announced a match between the Revival and the Usos at Extreme Rules 2019 for the RAW Tag Team Championship.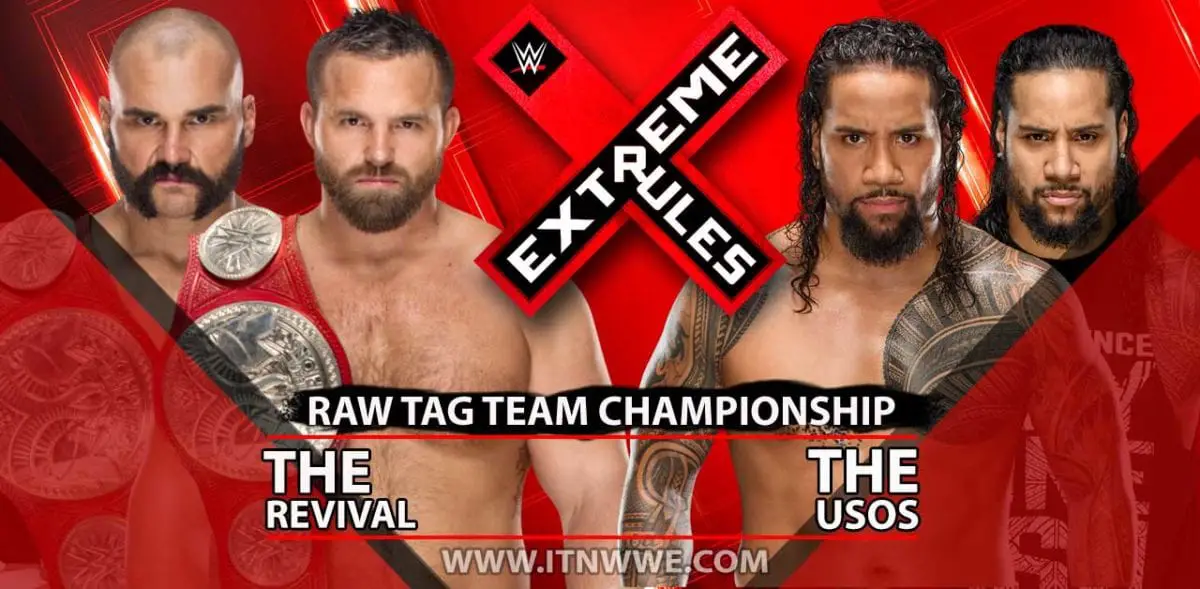 The two of best tag teams in WWE have been feuding since after WrestleMania 35 when The Usos moved from Smackdown to RAW. The Usos were responsible for various embarrassing moments for the Revival. They first faced off at a RAW episode just before Money in the Bank where the Top Guys got away with the win.
The pair faced off once again at the WWE Super ShowDown kickoff show. This time it was the Usos who picked up the win. However, The Revival have since picked up the Raw Tag Team Championships in a triple threat match which also involved the Usos.
Last night on Raw, the Revival paired with Elias to take on the Miz and the Usos in a six-man 2-out-of-3 falls tag team match. Despite picking up the first fall, Elias & The Revival were defeated in the match.
Just before the match, the Usos announced that they would challenge for the RAW Tag Team Championship titles and WWE then confirmed after the match last night that the Usos will indeed get the title shot at Extreme Rules 2019 this Sunday, 14 July.