WWE RAW 28 December 2020: Live Results, Updates, Winners & Grades
Welcome to ITN's Live blog for WWE Monday Night RAW episode of 28 December 2020(12/28/2020) as we bring you the Live Results, Updates and Grades from the show. You can check the preview for the show here which will feature Alexa Bliss' surprise for Randy Orton, WWE title scene and build-up for WWE Royal Rumble 2021.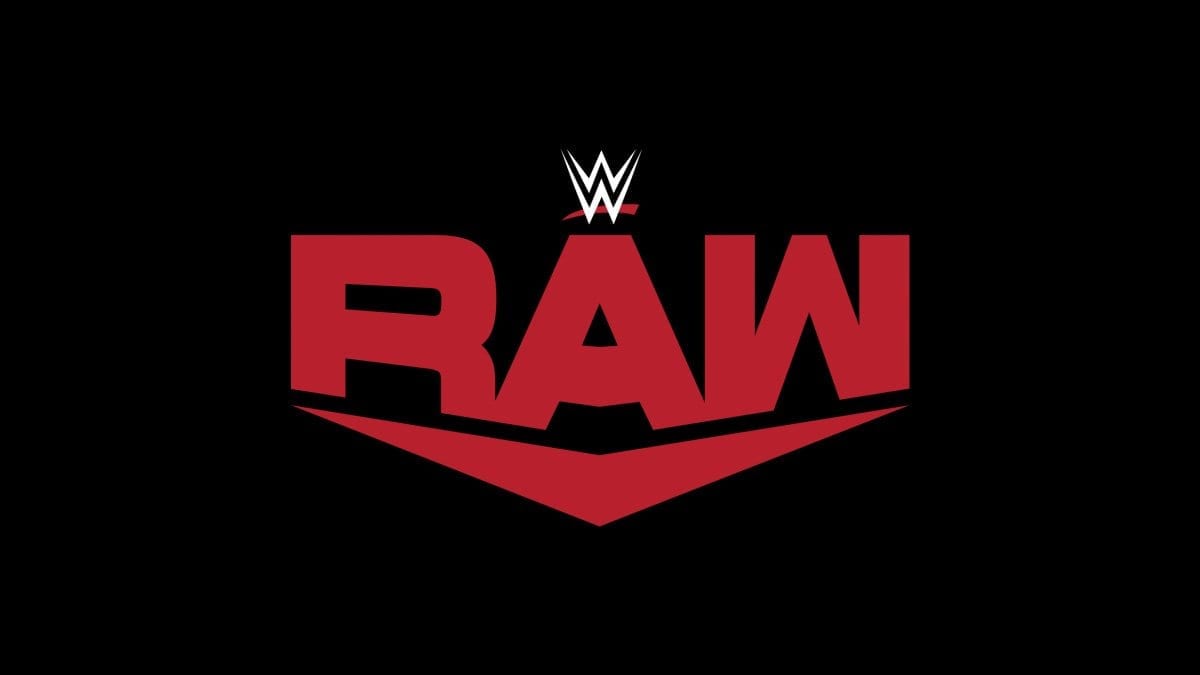 RAW opens up with a graphic in memory of Jon Huber, aka Luke Harper and Brodie Lee, who passed away at the age of 41 on Saturday due to a lung issue.
Who Will Face McIntyre Next Week?
WWE Champion Drew McIntyre is out. He starts his promo and revisits the year 2020 and how great it has been for him by winning Royal Rumble and WWE World title. He thanks the fans for rallying behind him. He was moving onto discuss his challenger for next week's RAW when Sheamus' music stops him.
Sheamus comes out to the ring. He and McIntyre discuss how McIntyre asked him to not lay a finger on Keith Lee last week, but Sheamus did that after their tag team match ended. McIntyre says he should have known better than that. Sheamus brings up how they have known each other for 15 years and came up together, and one in a former world champion in WWE while the other is current one.
Keith Lee comes out next and recalls how McIntyre asked him to trust his friend Sheamus last week. Now, McIntyre's words do not mean anything at all for Lee. They continue with their promo until McIntyre tells them that their #1 contender match should go next. He calls out a referee. Sheamus attacks Lee with a brogue kick as the referee was getting inside the ring. We cut to a break.
Keith Lee vs Sheamus – Winner Faces WWE Champion Next Week
Drew McIntyre is on the commentary for the match. Sheamus tries to run down Lee to start but Lee gets his strikes going. Sheamus kicks in his legs to bring Lee down to his knees and put on a shoulder stretch. Lee throws him across the ring. Sheamus counters in the corner and starts working on Lee's shoulder and arm.
Lee hulks up and throws Sheamus out of the ring with an overhead suplex. Sheamus is sent into the barricade and ring post. Sheamus catches him with a kick at the apron. Another kick sends Lee back to the floor and Sheamus hits a clothesline from the top turnbuckle to send him into the announce table. We go to another break.
Sheamus has Lee's arm locked as we return. Lee picks him up but his shoulder gives up. He manages to hit Sheamus with an elbow strike. Sheamus stuns him on the ropes and goes to hit him with his signature blows to the chest. Lee counters with a tackle as Sheamus jumps from the top. Elbow strikes, corner splashes, spinebuster- all these gets Lee a two-count. Another corner splash from Lee before he runs down Sheamus for another two-count.
Sheamus kicks him in the leg and gets some attack going. Lee thwarts his efforts with a running crossbody. Sheamus counters in the corner and hits the white noise for a near fall. After both hit some headbutts on each other, Lee picks up Sheamus to hit the spirit bomb to get the pin and the win.
Winner – Keith Lee(will face Drew McIntyre in a WWE Title match next week)
After the match, Lee moves out of the ring and goes to McIntyre, who is at the commentary table. They shake hands before McIntyre sends the message that he is the WWE Champion by raising the title in the air.
Grade- B. The power game was on display. Sheamus tried to work Lee's shoulder while Lee stuck to his power moves. A good match overall but nothing that we would remember for longer than a month. The pre-match promos took the story between Sheamus and McIntyre a bit forward.
---
We see Elias practicing on his guitar. Jaxson Ryker is also there beside him.
The Miz(w/ John Morrison) vs Gran Metalik
The commentators discuss how the Money in the Bank contract was cashed-in by John Morrison. Miz is looking indifferent. Metalik tries to get the early pin with a cradle but Miz survives the attempt. He avoids two more attempts before going to the corner for a breather. Miz comes with some strikes before Metalik sends him out with head-scissor. A dropkick on the apron and a moonsault from the top from Metalik.
Miz hits him with a big boot as Metalik went for a springboard move. Miz is angry and goes on to beat up Metalik for a while. He plants him in the middle of the ring to get a two-count. Metalik comes back and gets Miz into a pinning combination for a win.
Winner – Gran Metalik
Grade: The match was too short to be rated. But the segment shows that we are moving towards a possible face turn for The Miz or him turning on John Morrison.
---
We go backstage to Elias and Jaxson Ryker again. There's someone pounding on the door now. Elias isn't happy with the disrespect. An angry Ryker opens the door and Omos is standing there. Omos and Ryker face off as AJ Styles yells at Elias for playing his loud music while he's trying to deal with business. Elias says AJ is just upset about not getting the job done at TLC, and doesn't have much time left at this stage of his career. AJ challenges Elias to a match tonight. He threatens to break Elias' fingers so he can't play anymore. AJ and Omos walk off.
Shanya Baszler vs Dana Brooke(w/ Mandy Rose)
Baszler hits a couple of side kicks before Dana replies with some kicks of her own. Dana with tackles in the corner and a standing moonsault. Dana avoids a stomp on the arm. Baszler succeeds on the second attempt though. Baszler bends the elbow over the edge of the apron instead. Rose comes over to check things out but Baszler yells at her and she walks off.
Baszler grounds Brooke to work on the arm. Brooke breaks free with a jawbreaker. Brooke uses her good arm to nails a few clotheslines. Baszler applies the Kirifuda Clutch from the apron, and drags Books to the floor using the hold. She lets go and Brooke falls to the floor. Rose checks on her as Baszler breaks the count. Baszler comes back out and decks Rose as she checks on Brooke.
Baszler goes to stomp Rose's arm on the steel steps but she avoids it and Brooke attacks Baszler. Dana goes to the top but Shayna avoids the move and puts her into the Kirifuda clutch to get the win.
Winner- Shayna Baszler
Grade- C. Both women were able to showcase their game but the match too short to become something good.
---
Alexa's Playground
Alexa Bliss is in the ring for another "Alexa's Playground" segment. She says "He" built this playground for her and she can't wait to show it to him when he returns. She wonders if he's waiting to come back on Legends Night next week. She bets he'd like to meet his hero, WWE Hall of Famer Hulk Hogan. Or he could be waiting for Randy Orton to come back to her playground. Bliss calls out Randy Orton but he does not come out. She calls him again but still Orton is not here. She says Orton might not want to play with them anymore.
Firefly Fun House music hits and Orton is there in the Fun House. Orton tells Alexa that The Fiend might not have his Fun House to return to, even if he can. Orton goes on to destroy the puppets there. Alexa is on the verge of crying in the ring. She shouts at Orton and challenges her in the ring later on the show tonight. Orton asks him whether it is in the ring that The Fiend is supposed to return. And if that is the case, he accepts the challenge.
AJ Styles vs Elias
They lock up and go to the mat as AJ takes Elias down with a headlock. Elias goes into a scissors before unloading in the corner. Elias with a big back-drop for a two-count. Elias starts working on AJ's arm now. He lifts AJ, putting weight on the shoulder. AJ slides out and gets two-count. AJ's dropkick sends Elias out to the floor. They tussle on the apron and Elias drops AJ face-first into the edge of the apron. AJ is sent into the ring post as we go to the break.
Elias nails AJ with big leaping knees and continue to keep control. He walks the ropes for the Old School but instead hits a Meteora from the top. AJ kicks out at 2. Elias keeps AJ grounded and even thwarts an attempt from AJ to get free. Ryker and Omos have a showdown at the ringside but Ryker backs off. Omos stands beside AJ which helps him recover.
Back to the ring, AJ fights back with right hands. AJ with a clothesline, flying forearm, jumping clothesline and Ushigoroshi for a two-count. Styles Clash blocked. Elias counters in the corner and nails Drift Away out of nowhere. AJ kicks out. Elias goes to the top but AJ takes his legs out. AJ with a pele kick before Elias gets control again to hit TKO for a near fall. AJ blocks a Fisherman's suplex to hit an enziguri and follows up with the Phenomenal Forearm for the pin and the win.
Winner – AJ Styes
Grade- B. AJ's work was good as always. But Elias also showed what he can do against a good opponent. The setting of the match was an odd one though with a heel going against a heel. Is Styles a babyface again?
---
Ricochet vs Mustafa Ali(w/ Retribution)
Winner- Mustafa Ali
Nia Jax(w/ Shayna Baszler) vs Charlotte Flair(w/ Asuka)
Flair gets Jax under a headlock and holds onto it for a long time despite Jax's attempts to get free. Jax sends her to the corner and attacks her shoulder. Flair makes some momentum and her dropkick sends Jax outside the ring. Jax is greeted with more strikes as she enter the ring. Another dropkick sends Jax out. Basement slide sends Jax into the announce table. Flair goes out. Asuka drops Baszler with a roundhouse kick as she tries to interfere. Back to the ring, Jax sends Flair into the turnbuckle. We go to the break.
Jax is in control after the break. Flair fights back with chops and strikes. A bit of back and forth and Jax ends up hitting the powerbomb to get a two-count. Flair avoids the legdrop but Jax avoids the figure four. Asuka is sent over the table by Baszler. Flair puts on the figure four and gets the win.
Winner – Charlotte Flair
After the match, Baszler attacks Flair and puts her in the kirafuda clutch. Jax also joins her before Asuka force them to run away.