Mick Foley to announce new championship on RAW tonight
Mick Foley will announce a new championship title for WWE on RAW tonight.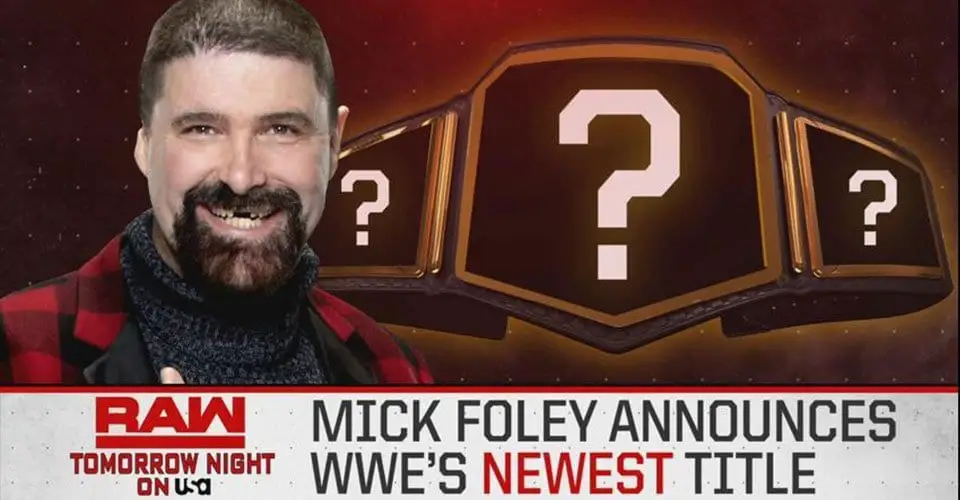 WWE announced during the Money in the Bank show that Mick Foley will appear on RAW tonight and will be announcing a new championship. As of now, no other update has come out regarding it. But since Mick Foley is a hardcore legend, most of the fans are quick to jump to the conclusion that we might see the return of Hardcore Championship.
Hardcore Championship was first introduced by WWE in 1998 when they were facing strong competition from WCW at the time. The matches for the championship were contested under "hardcore" rules- no disqualifications, no count outs, and pinfalls count anywhere. In the latter part of the title's history, a rule dubbed as the "24/7 rule", was implemented allowing anyone to challenge the champion at any place or time, provided a referee was present. Mick Foley's Mankind was crowned the first Hardcore championship on 2 November 1998.
The championship might be getting added to already long list of championships that WWE is having currently particularly due to the new Wildcard Rule which allows superstars to appear at different WWE brand than what they are currently part of. The 24/7 rule, in particular, will make things interesting as it might not restrict which brand's superstar can challenge the champion.
Another possibility can be WWE crowing the new champion at their Saudi Arabia's Super Showdown show. However, all these are just speculations but things will get clear once Mick Foley makes the announcement. Stay tuned to itnwwe.com for more information.