WWE reconsidering Kurt Angle vs Baron Corbin at WrestleMania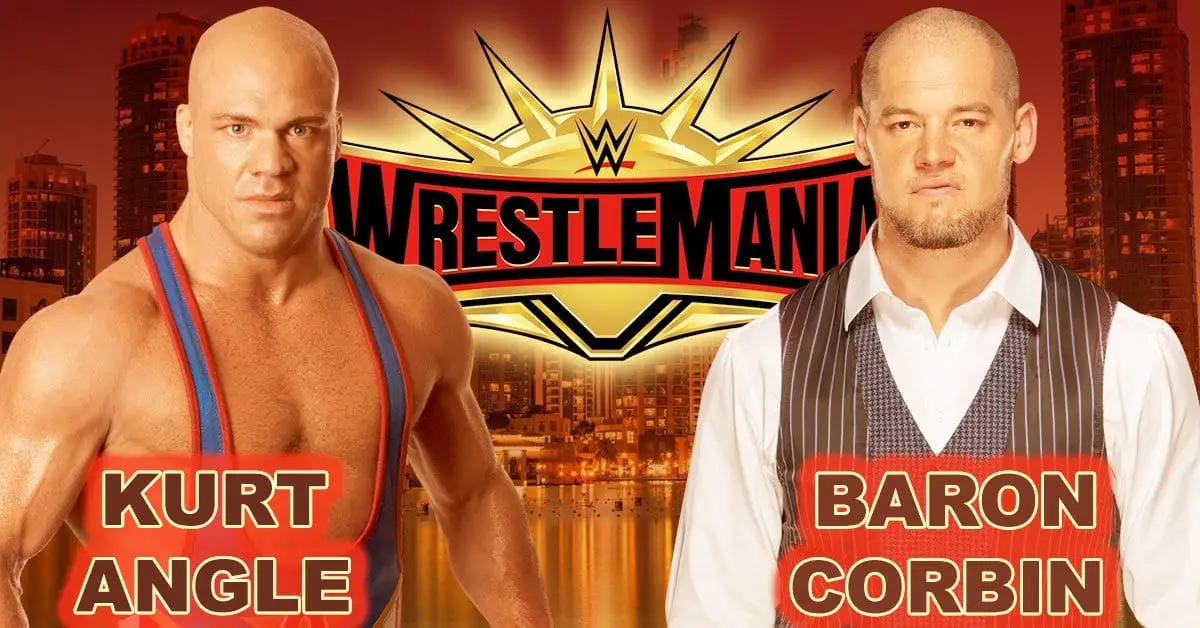 It seems that major negative reactions from fans can sometimes force WWE to change their plans. Kurt Angle announced Baron Corbin as his opponent for his retirement match at WrestleMania but due to backlash from fans and others in the WWE universe could have forced them to rethink about it.
Ex-General Manager of RAW and recent rival of Kurt Angle, Baron Corbin was never a fan favorite and more so in last one year since his General Manager started. Although his finishers Deep Six and the End of Days are quite different from any other WWE stars but he is criticized for a general lack of move set apart from them while also being considered poor with the mic.
Even since Kurt Angle's announcement of Baron Corbin as his opponent at Mania, there has been a major backlash over the social media as Angle, an Olympic Gold Medalist, former World Champion with WWE and other promotions, thought of been deserving of a better opponent. It is not like such negative reaction has impacted many decisions from WWE in the past but this one, in particular, has stuck with them. The new of WWE rethinking about the match has come out as the Twitter handle Wrestle Votes has confirmed that they do not want a negative feel for Kurt Angle's retirement match.
And the first and the most famous name that comes up while reconsidering Angle's opponent is John Cena. The Big Match John does not have a match at WrestleMania till now and a superstar like Cena retiring Angle would be fitting. Also, Cena and Angle have a good amount of history with each other with Angle being the first star that Cena faced in the WWE ring. After that also, they have been involved in some good matches against each other like the 2005 no. 1 contender's tournament for the WWE Championship at No Way Out which gave Cena the chance to face the WWE Champion at the time JBL and start his run as the top guy at WWE.
But the thing to consider here is if WWE has planned any other segment for Cena at Mania. He has been name-dropped multiple times in the United States Championship feud in last few weeks by R Truth(who is calling him a Childhood Idol) and Samoa Joe. With Samoa Joe vs Rey Mysterio match for the US Championship already announced, the possibility of Cena being involved with Truth still remains a possibility. If that is the case, fans might still have to be content by seeing Angle vs Corbin at Mania due to lack of other credible superstars being available(or if they want to see Angle vs Shelton Benjamin).
Anyway, Cena might have already given a couple of hints about what he wants to do at WrestleMania though. But again, his Instagram handle is more like a meme page.
WrestleMania 35 will take place at Met Life Stadium in East Rutherford, New Jersey on 7 April this year. For the updated match card from WrestleMania, please click here.