Samoa Joe-Rey Mysterio WrestleMania 35 Complete Storyline
This is the complete storyline for the Samoa Joe vs Rey Mysterio Match for United States Championship at WrestleMania 35 (2019).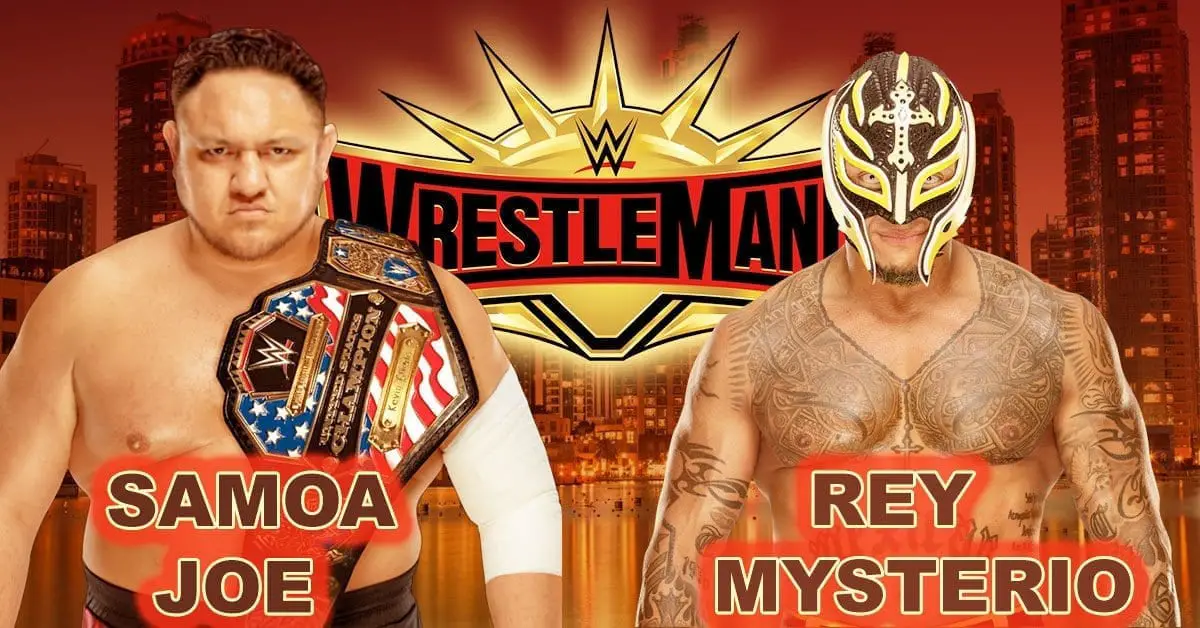 #1 SmackDown- 26 February 2019: United States Champion R Truth issued an open challenge which was answered by Rey Mysterio and Andrade. Truth won the match after rolling up Rey for a pin.
#2 SmackDown- 5 March 2019: Another US Open challenge from Truth was answered by Samoa Joe, Mysterio and Andrade. Joe pinned Andrade to become the US Champion.
#3 Fastlane 2019: Samoa Joe defended the US title against Truth, Mysterio and Andrade again. This time he won the match after Rey Mysterio passed out to Coquina Clutch.
#4 SmackDown- 12 March 2019: Mysterio and Truth vs Samoa Joe and Andrade. Rey pinned Samoa Joe after a roll up.
#5 SmackDown- 19 March 2019: Rey Mysterio announced that he will face Samoa Joe for the US Championship at WrestleMania. He also had his son Dominic alongside him who called Joe a bully.
#6 SmackDown- 26 March 2019: Rey again cut a promo with his son by his side who said he will be in the front row at WrestleMania to see his dad win the title.