Jeff Hardy vs Sheamus Announced for WWE Backlash 2020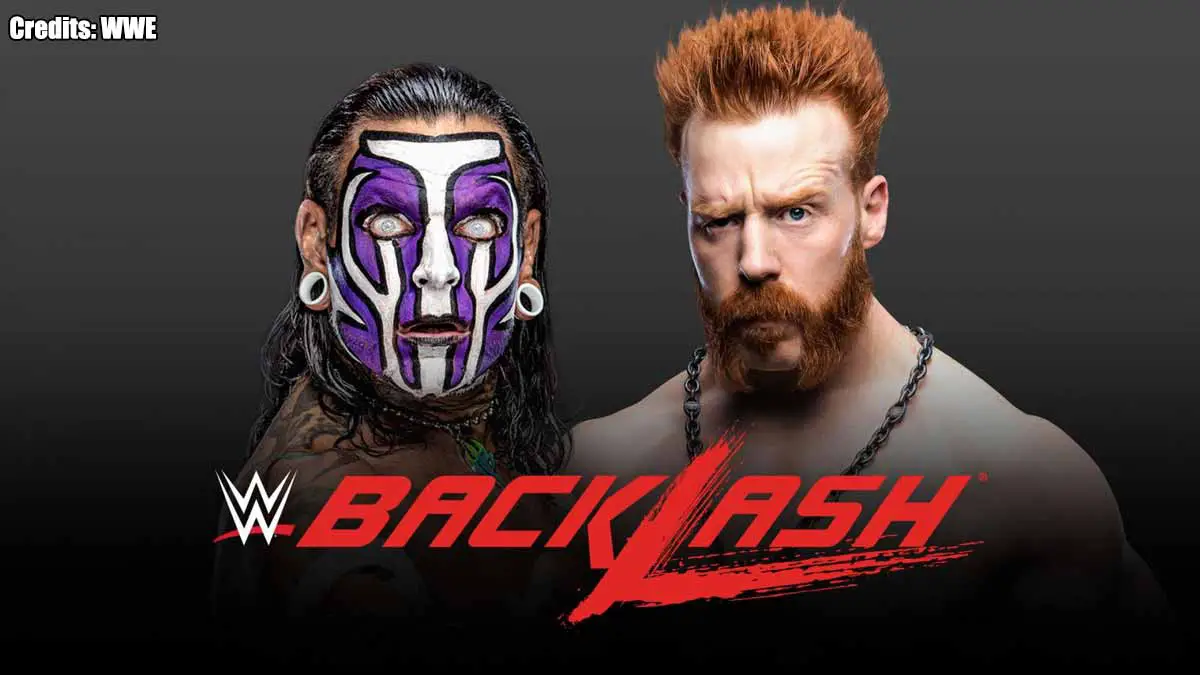 WWE has announced the match between Jeff Hardy and Sheamus for WWE Backlash 2020 PPV on Sunday, 14 June.
Jeff Hardy has been feuding with Sheamus since his return on SmackDown last month. They faced off in the first round match for the Intercontinental Championship tournament where Hardy got the win with a roll-up. Last week, Hardy was arrested(kayfabe) after being found in an inebriated state on the site of a hit and run incident.
This led to Hardy being removed in the semifinal match against Daniel Bryan and Sheamus replaced him by winning a Battle Royal. However, Hardy returned by the time the semifinal match started and this resulted in Sheamus being distracted and losing the match to Bryan.
This week, Hardy opened SmackDown to tell his side of the story of the car crash. He told as he was picking up his thing, someone attacked him from behind. The Charismatic Enigma said everything went dark after that and the next thing he knew was that he was reeking of alcohol when police and WWE crew were upon him. He then recalled how he was confident he did not slip back into the insobriety.
Then Hardy revealed how police let him go when a witness told them that the accident suspect had red hairs and beard. Hardy realized that it was Sheamus who matched that description and decided that he will make him pay.
At this point, The Irishman came out to the stage to tell Hardy to stop blaming others for his mistakes. After Sheamus kept mocking him, Hardy came to the ramp to attack but instead it was Sheamus how ended up getting the upper hand in the brawl and took down his opponent.
Later in the show, WWE announced the match between Sheamus and Hardy for Backlash 2020. This is only the fifth match announced for the show yet and just the second match from SmackDown brand to be announced.