Jeff Hardy Arrest Drama on SmackDown, Styles vs Bryan Final Set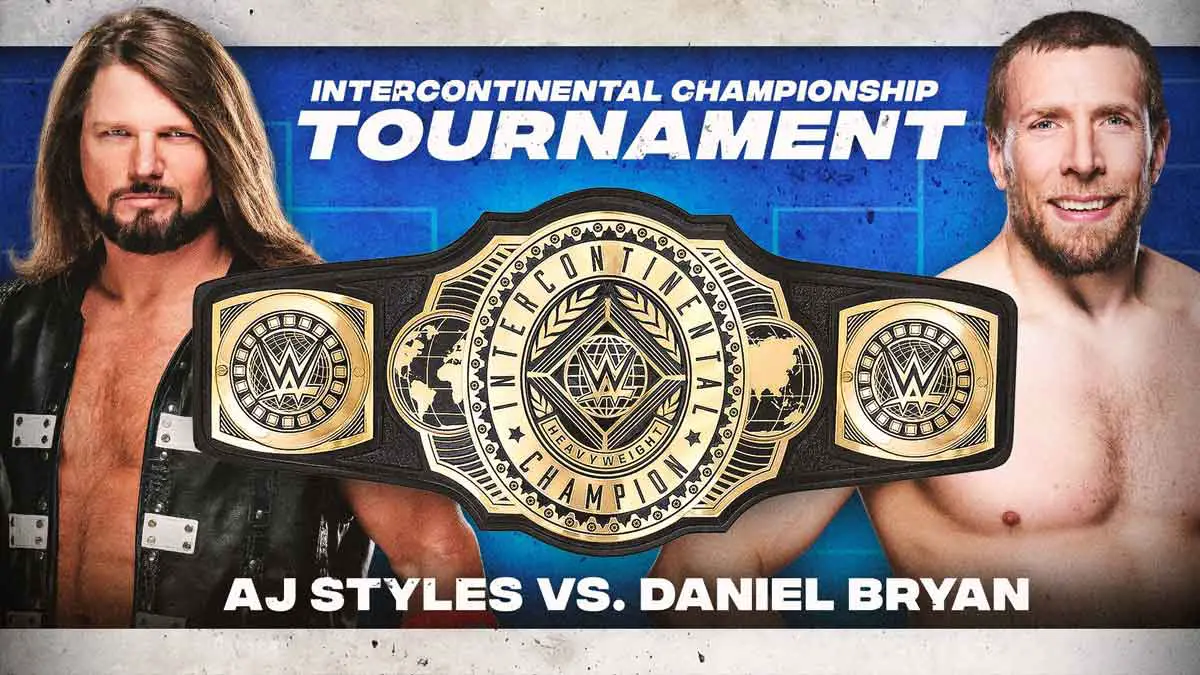 AJ Styles and Daniel Bryan will face-off in the final of WWE Intercontinental Championship Tournament after a show full of drama around Jeff Hardy's DUI arrest.
The semifinals for the tournament to crown the new IC title holder were set to take place on SmackDown this week. However, the show opened with the news of Elias being run over by a car. In the next few minutes, it was revealed that it was Jeff Hardy's rental car and Hardy himself was later found in an inebriated condition in the parking.
Hardy was arrested on DUI charges(kayfabe) by the police officers on the venue. Elias was also taken to the hospital in an ambulance. With two of the semifinalist out of the show, AJ Styles demanded that both he and Bryan should get a free run to the final now. However, Daniel Bryan wanted them to face new opponents in the semifinal.
The rest of the roster also got involved and many wanted to get in the tournament. WWE Producer Adam Pearce, who was briefing the superstars, announced a Battle Royal whose winner would then face Daniel Bryan in the semifinal round while AJ Styles got his free run into the final.
Sheamus managed to win an entertaining Battle Royal match whose star was clearly Shorty G. Sheamus then faced Bryan in the main event match of the night in the semifinal. Just as he was getting ready to finish the match, Jeff Hardy came down the ramp. A distracted Sheamus then ran into Bryan's running knee and lost the match to him. Bryan vs Styles final is announced to take place in two weeks' time.
Hardy hit the ring after the match and attacked Sheamus, forcing him to run away. As the show went off the air, no explanation was provided over how he got out of jail or who was behind the alleged conspiracy.