Money In The Bank 2020- Jeff Hardy Pick Up a Win Over Cesaro
Jeff Hardy won his matches against Cesaro at Money in the Bank 2020 Kickoff show in his in-ring return.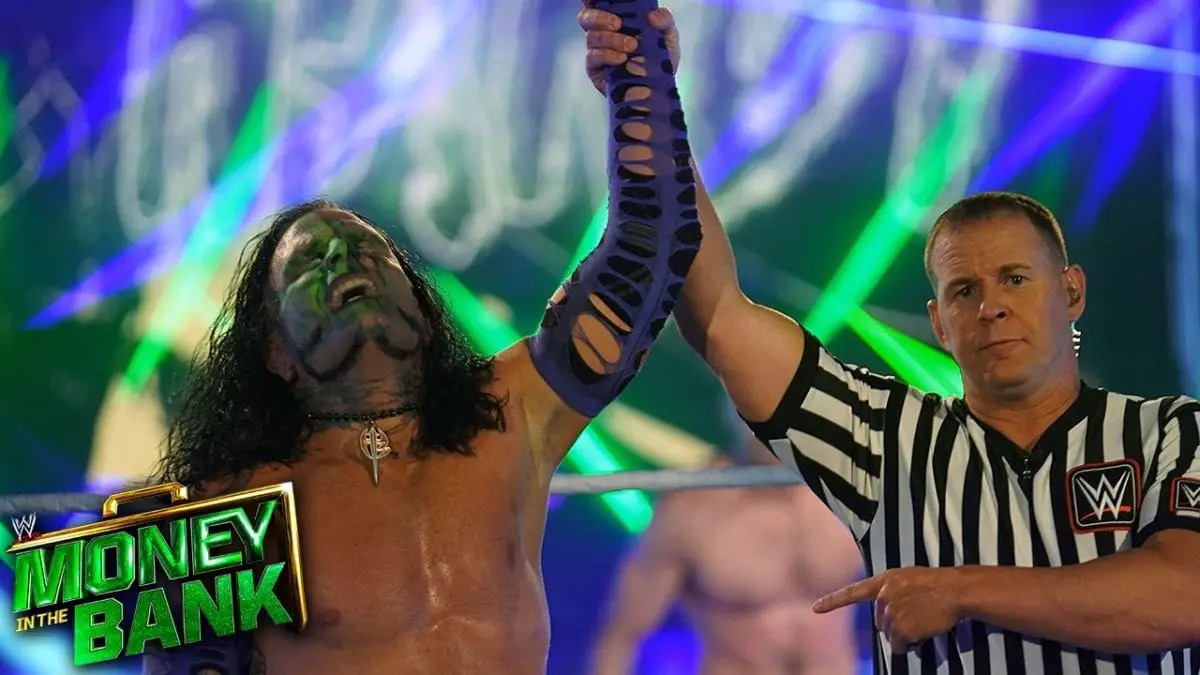 Jeff Hardy made his in-ring return after 2 months at Money in the Bank 2020. Hardy started the match with some good offense but still looked a bit rusty. Cesaro, being the top technician that he is, used it find an opening when the action moved to the ringside.
Cesaro dominated most of the match from there and only after Hardy made a comeback late in the match that he was able to get some grip in the match. However, it took two Swanton Bombs and a Twist of Fate from Hardy to get the win.
Earlier, Sheamus showed his disagreement towards the attention that Jeff Hardy was getting with his mini-series on SmackDown. As Hardy made his return to SmackDown this Friday, Sheamus confronted him during his promo. The segment leads to a brawl where Hardy came out on top after using the Twist of Fate and Swanton Bomb.
Catch more results from WWE Money in the Bank 2020 PPV here.