Will Both Titles of Becky Lynch be on the line at Money in the Bank?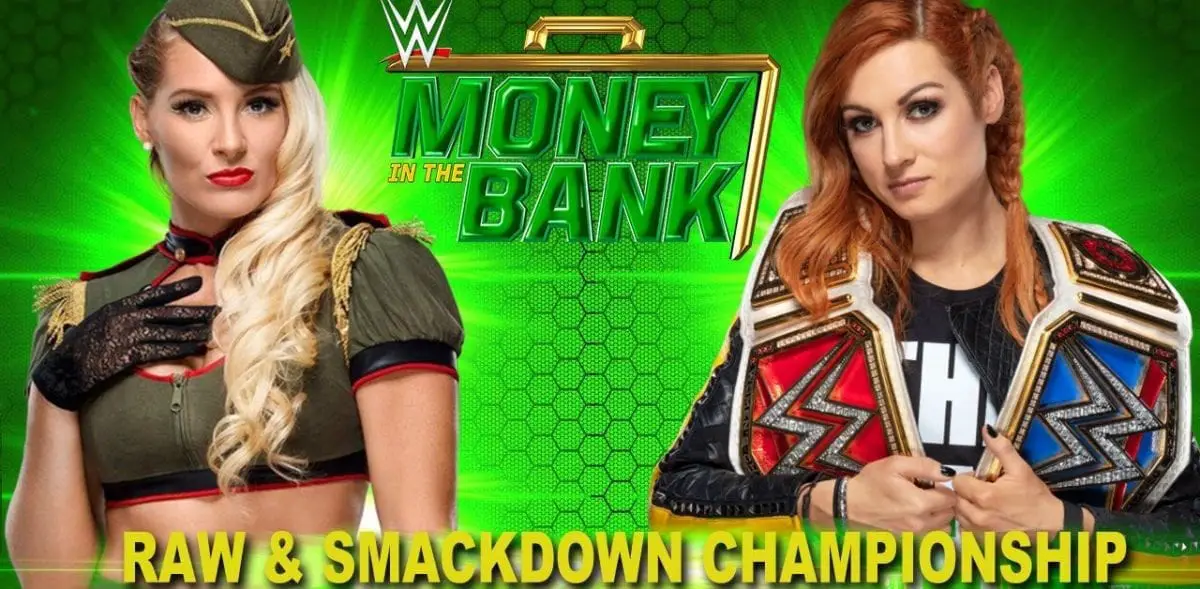 Last week, Lacey Evans became the no. 1 Contender for Becky Lynch's RAW Women's Championship after beating Natalya. But this week, when she was cutting a promo, she mentioned that she will get both the titles from Becky Lynch at Money in the Bank. This has obviously lead to confusion whether only RAW Women's Championship or both the titles will be on the line when they face off at Money in the Bank.
This week before her match against Alicia Fox, Becky Lynch cut a promo dissing Lacey Evans and advertently compared her to Charlotte Flair in terms of getting favor from the management. Lacey Evans also came out for a counter promo and told Becky that she is here to teach the Man a lesson. Becky went on to win the match against Fox but Evans attacked her with the Woman's Right immediately after the match. But the Southern Belle was not finished there itself and hit another Woman's Right on Becky to flatten her.
Money in the Bank is scheduled for 19 May at XL Center in Hartford, CT. You can check out all the news related to the event at our MITB 2019 center.